Thinking of picking up of an air purifier? Here are our recommendations for best air purifiers for every budget.
With air quality degrading year after year, air purifiers are becoming more of a necessity rather than a novelty. Like clean water to stay healthy, we also need to breathe clean air to ensure healthy living but unfortunately, air quality outdoors keeps deteriorating. While many might think that buying an air purifier is not really necessary, we suggest getting one to breathe clean air for a good 10-12 hours we usually spend indoors. However, it can be confusing as to what air purifier should one buy and to make this easier, we have a comprehensive buying guide ready. This article will walk you through some of the best air purifiers you can get in a certain price range.
Best air purifiers to consider under Rs 10,000
Spending a hefty amount of money on a world-class air purifier is not possible for everyone. However, this doesn't mean that clean air can't isn't accessible under a budget. If you need an air purifier that is capable of removing harmful pollutants from the air and is priced under Rs 10,000, you can take a look at the SQair by Smart Air or the Xiaomi Mi Air Purifier 3. As the time of writing this article, we are currently testing the Smart Air SQair air purifier and from initial tests, it is performing quite well. The SQair is priced at Rs 7,799 and it also comes with an activated carbon filter, which is priced at Rs 8,799.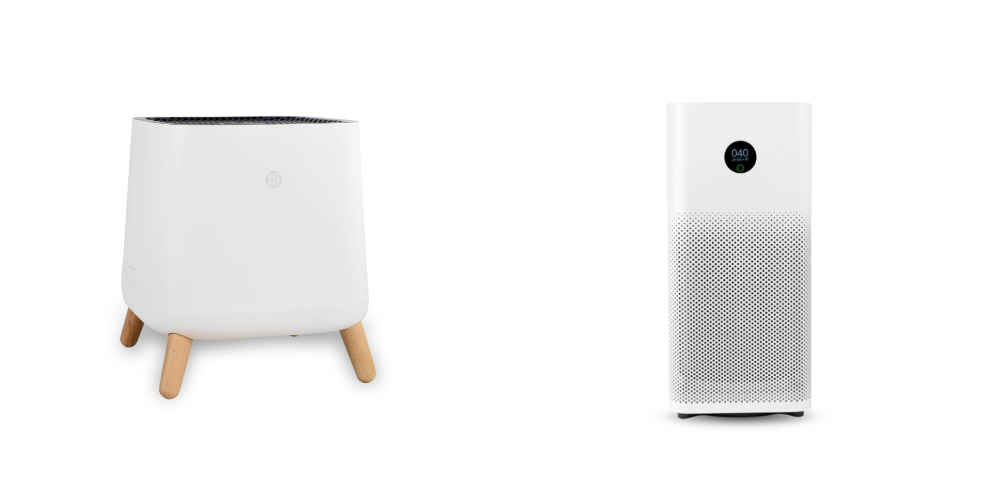 While we have not tested the Mi Air Purifier 3 yet, the company has finally switched to using an H-13 grade of filter on its device. The HEPA filter grade is certified to retain 99.97 percent of pollutants in the air and the filter is also slightly bigger this time and is said to be 22 percent more efficient as compared to the Mi Air Purifier 2S. Click here to buy.
Best air purifiers under Rs 25,000
In case you are looking for an air purifier under the Rs 30,000 mark, there are a slew of options to select from. The first recommendation on our list is the Sharp FP-J60M that is currently selling on Amazon for around Rs 26,500. We tested the device to find that it is highly efficient and is capable of cleaning impurities from the air relatively quickly. The device uses H-14 grade of filters that are highly efficient and paired with the company's proprietary Plasmacluster technology, the device is capable of quickly cleaning particulates from the air.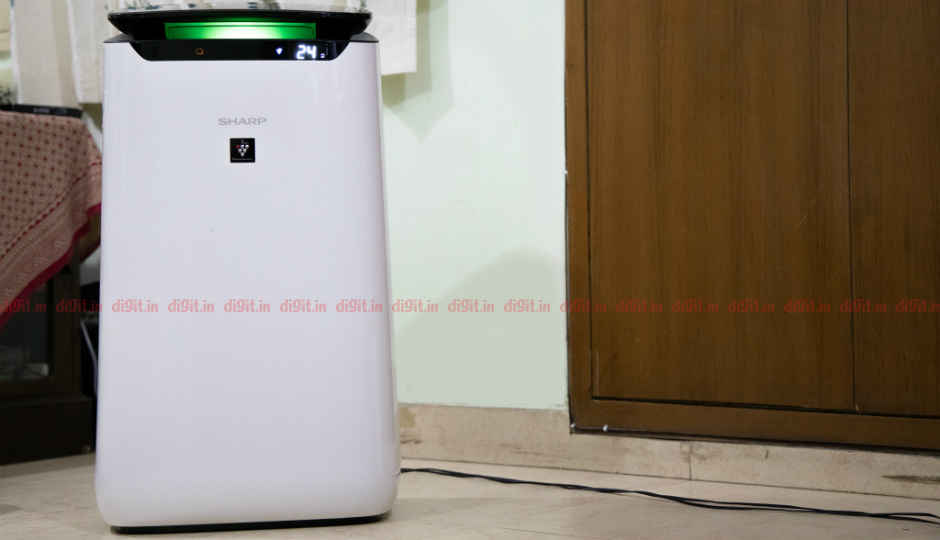 Other options in this price range include Blueair Classic 205 and Honeywell Air Touch i9. The Blueair Classic 205 is currently selling for around Rs 20,000 while he Honeywell Air Touch i9 is selling for Rs 17, 390. Blueair uses HEPASilent filtration that makes for a really silent air purifier that is quite efficient. We tested the Honeywell Air Touch i9 to find that it also works well in moderately to poor air quality.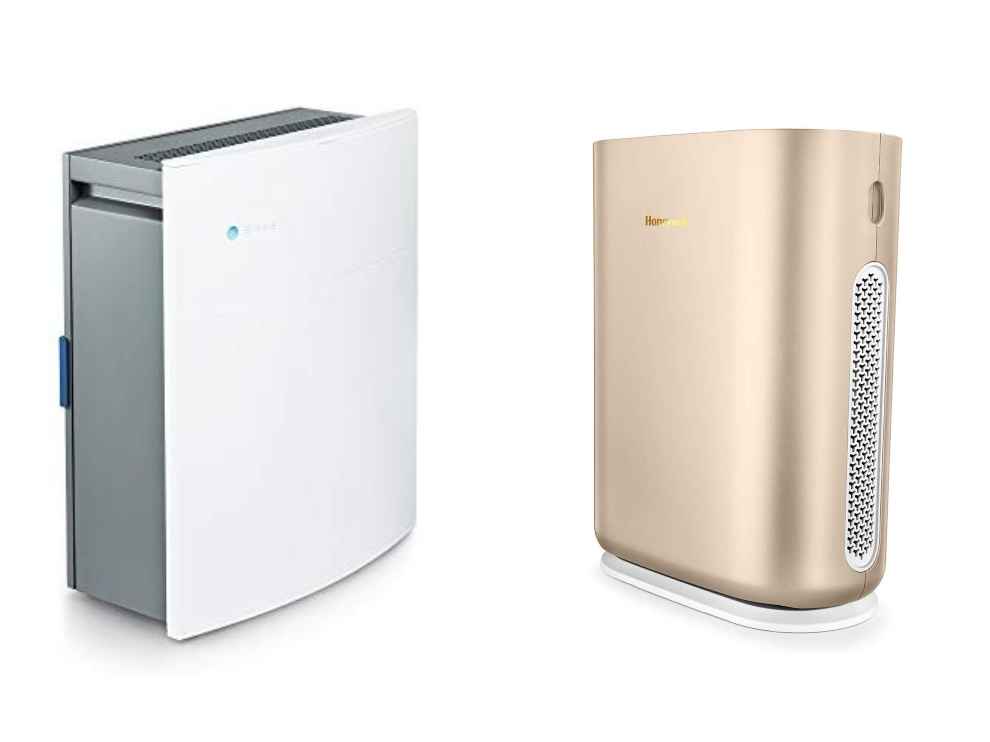 Air purifiers above Rs 25,000
In case you require top of ṭhe line air filtration for your home, it makes sense to go for higher-priced air purifiers. The first one we recommend here is the Dyson Pure Hot + Cool air purifier, which we tested to find that it works well in controlled conditions. The USP of the device is its design, which enables it to act as a fan, along with a comprehensive display of internal air quality metrics and full IoT compatibility. The device is priced at Rs 54,900.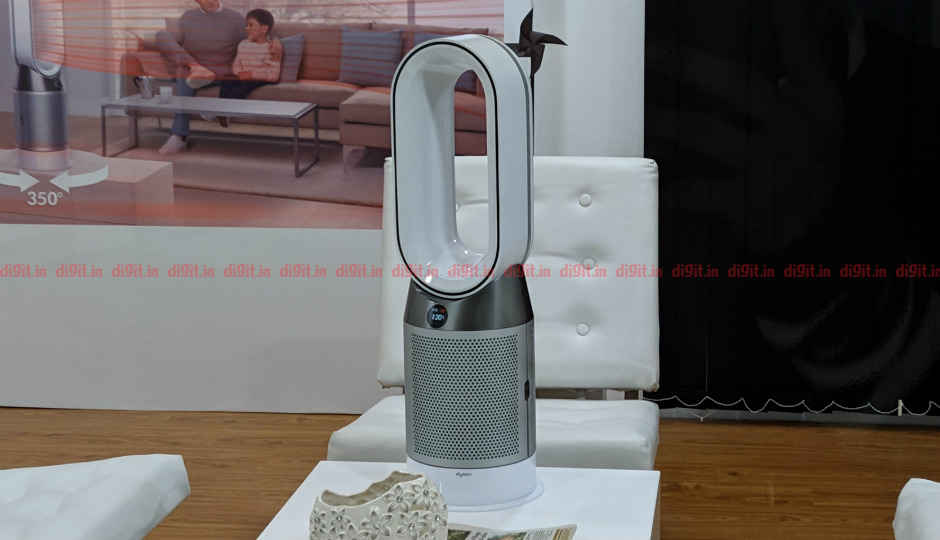 Our final recommendation is the IQAir HealthPro 250(₹ 89000 at amazon) air purifier that we tested last year. The device has exceptional air cleaning capabilities but it costs a hefty Rs 1,40,083. It comes equipped with an H-13 grade HyperHEPA filter, along with a big activated carbon filter and a pre-filter.