Havells has announced its new range of air purifiers in India. The new Freshia range of air purifiers are priced between Rs 14,490 and Rs 43,290. The top-end Freshia air purifier comes with 9 stage air filtration.
With air quality in the national capital deteriorating to alarming levels, Havells has forayed into the air purifier segment in India with its new Freshia range. The new series of air purifiers by the company offer four devices, the entry-level Freshia AP20, Freshia AP40. Freshia AP46 and finally, the top-end Freshia AP58. These devices are priced starting at Rs 14,490 and go all the way up to Rs 43,290. With the top-end Havells air purifier, one gets nine, seven and five stages of air filtration. Additionally, Havells claims to have 99.99 percent of air filtration efficiency on its air purifiers, even though its devices use an H-11 grade HEPA filter.
Havells Freshia air purifiers
As mentioned above, the new Havells Freshia air purifier range consists of four devices. The top-most air purifier by the company is the Freshia AP58, which sports a maximum CADR (Clean Air Delivery Rate) of 500 cubic meters per hour and gets a nine-stage air filtration process. The filtration process on the device includes a pre-filter, a cold catalyst filter, activated carbon filter, antibacterial and HEPA filter, UV and anion generator, a humidifier and finally, some antibacterial balls to remove pathogens from the water stored for humidification. It apparently has noise levels of up to 68.8 decibels and comes equipped with a display to show current indoor air quality levels. It is said to work well in an area of up to 624 sq ft.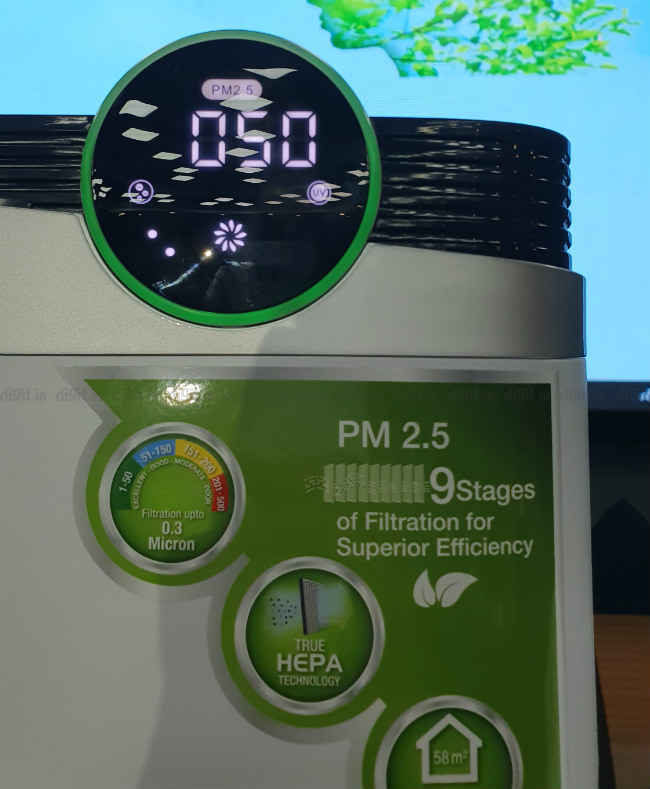 Next up is the Freshia AP46 air purifier, which sports seven stages of air filtration. It gets all the aforementioned filtration stages, except for humidifier and anti-bacterial balls. The device has a max CADR of 388 cubic meter per hour and is said to work well in rooms with an area of up to 495 sq ft. The Freshia AP46 and AP56 air purifier offer comfort mode that includes automatic light off after 20 seconds, and lowered fan speed.
The third air purifier by the company is the Freshia AP40 and then, there's the AP20. Both the air purifiers have five-stage air filtration process and sport 350 and 180 cubic meter per hour of CADR. They feature three fan speed levels, along with a sleep mode and can cover 40 and 20 square meter areas respectively.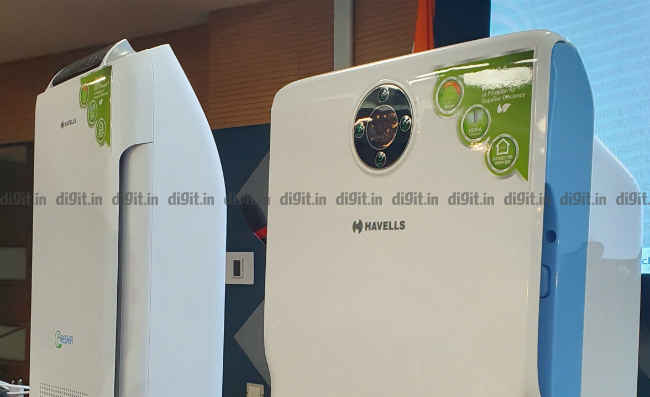 Havells Freshia air purifier price
Ṭhe top-end Havells Freshia AP58 air purifier is priced at Rs 43,290, while the Freshia AP46 costs Rs 31,290. The Freshia AP40 will cost your Rs 25,890 and the Freshia AP20 carries a price tag of 14,490. The devices will be available via both online and offline retail channels.