Dyson has patented a headphone that works as an air purifier. The device comes with fans that run at 12,000 RPM and deliver 1.4 liters of pure air per second. The headphones also feature a transparent front strip that could be used to deliver pure air.
The problem of increasing air pollution affects everyone's well-being and health. There are solutions such as air purifiers to help one have some degree of control indoor air quality. However, one doesn't have much control over the air they breathe outside. Face masks are generally used to help relieve people from unclean outdoor air, but they are generally not very effective and are quite uncomfortable. The air purifier and vacuum cleaner manufacturer Dyson believes that it can solve this problem with a headphone that acts as a personal air purifier. The company has patented a headphone that comes equipped with filters and is apparently capable of delivering purified air directly in your face, no pun intended.
As per the patent documents, Dyson could develop a small air purifier housed within a headphone. This device comes with two speaker assemblies, which basically resemble the two earcups on a headphone. Both of these assemblies feature air filters and an impeller that would suck impure air inside and create airflow. A motor will drive the impeller and an ar outlet downstream will also be provided to expel filtered air from the device. The filtered air would be ushered down to a front strip that would deliver clean air to your nose and mouth. As noted first by Bloomberg, the patent suggests 35-40mm fans that are housed within the headphones and spin at 12,000 RPM. These fans are said to pull in about 1.4 litres of air per second.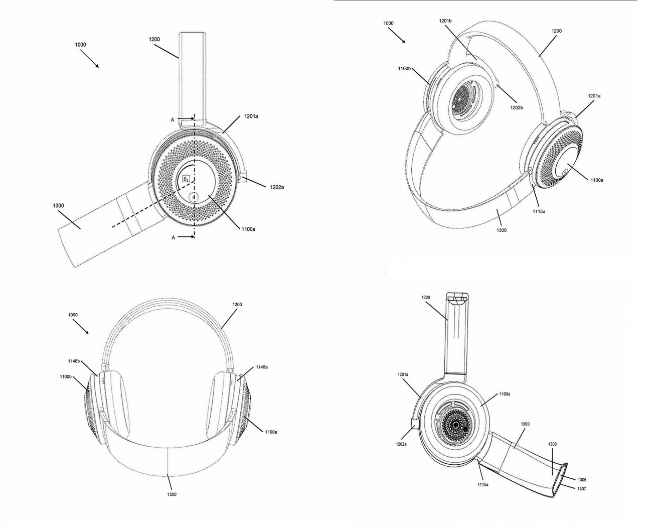 The patent doesn't hint at how big the battery is and where it would be housed. Additionally, small fans spinning at 12,000 RPM are bound to be noisy for bystanders and especially the wearer. It is not known whether Dyson will use sound dampening or Active Noise Cancellation technologies to lower the amount of noise being produced. Since the company has just patented the concept, there's no guarantee that these headphones could see the light of the day anytime soon and we suggest you take this info with a pinch of salt.