The temperature is rising in many parts of the country and you must be looking for Air Conditioners to protect yourself from the dreadful heat of the impending summer. To ease your search, we have shared a list of ACs available on Amazon Convertible Fest.
5 Convertible ACs on Amazon India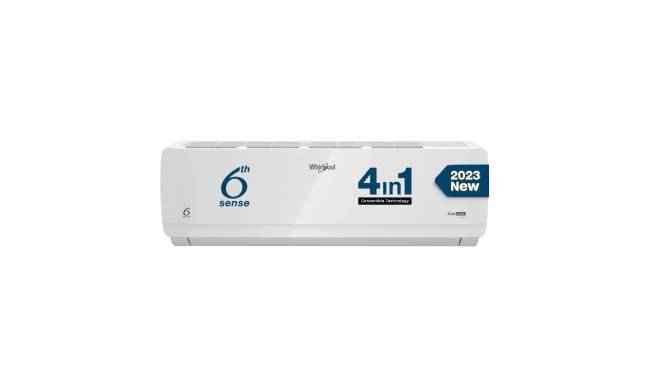 These ACs are listed on the basis of discounts (high to low). We have picked only ACs with a capacity of 1.5 tons. These should suffice for a room size of 110 to 170 sq ft:
1. Whirlpool 1.5 Ton 3 Star, Flexicool Inverter Split AC: Whirlpool Flexicool Inverter Split AC is equipped with 4-in-1 convertible technology, an inverter compressor that adjusts the power consumption depending on the heat load, a 3-star energy rating, a 100% Copper Condenser Coil, and a self-cleaning mechanism — all at ₹32,790.
2. Samsung 1.5 Ton 3 Star Inverter Split AC: The Samsung AC has got a 5-in-1 convertible cooling mode, to manually set the power input between 40% and 120% as you see fit. It claims to be highly energy efficient and silent in operation. It boasts the use of a 100% copper condenser with Durafin Ultra Coating and R32 Refrigerant. You can grab it for ₹35,499.
3. Lloyd 1.0 Ton 3 Star Inverter Split Ac: Lloyd Split AC claims to be capable of cooling down even 52°C temperature. It ships with a 5-in-1 convertible facility that adjusts the power input based on heat between 30% to 110% capacity. Other highlights include 100% Inner Grooved Copper Tubes for improved heat exchange, Stabilizer Free Operation within the 140 - 280 voltage range, PM 2.5 Air Filter, and a 7m Long Air Throw. It is available for ₹29,999.
4. Blue Star 1.5 Ton 3 Star Convertible 4-in 1 Cooling Inverter Split AC: Blue Star Split AC comes with a 4-in-1 convertible inverter compressor, 1.5-ton capacity, 3-star power efficiency, and Copper Condenser Coil. It operates at 45 decibels. You also get Anti Corrosive Blue Fins. You can buy the AC at ₹35,990.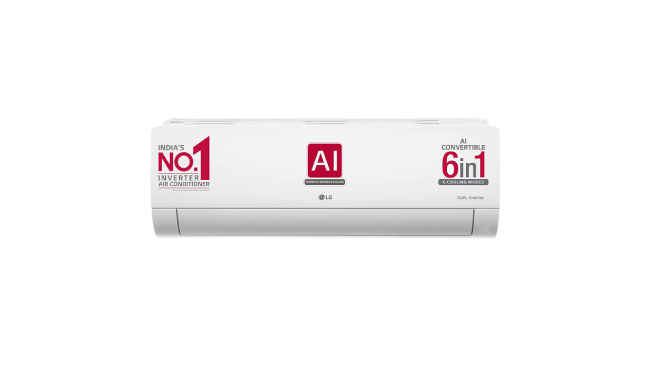 5. LG 1.5 Ton 5 Star AI DUAL Inverter Split AC: LG equips the AC with 6-in-1 convertible technology, Copper protection, 5 Star rating for energy efficiency, and Ocean Black Fins for anti-corrosive properties. It is up for grabs on Amazon for ₹46,490.
In addition to these, you can also check out:
- Godrej 1.5 Ton 5 Star 5-In-1 Convertible, Inverter Split AC: ₹37,490
- Panasonic 1.5 Ton 5 Star Wi-Fi Inverter Smart Split AC: ₹44,990
Amazon Convertible fest' has started today (March 23) and will go on till March 27 2023. The list of offers include up to 55% deal discount, 10% SBI bank card discount exchange discount of up to ₹12,000, no cost EMI option, and 24hrs installation.