At its event in Delhi today, Xiaomi ended its presentation by announcing that a successor to the Redmi 3s is on the way. Why, then, should you buy the Redmi 4A that the company has just launched? Well, the answer is, you shouldn't. If you have a Redmi 3s, or any other Xiaomi phone, the Redmi 4A is not for you. In our opinion, the Redmi 4A feels like an effort at increasing Xiaomi's customer base.
From its specs to the price range that it is offered at, the Redmi 4A is a phone for entry level users, which means that it doesn't belong in the enthusiast filled fan-base Xiaomi has. It's a practical and utilitarian device, meant to fulfill the needs of a basic user. We've had the Redmi 4AWhere to buy

6999 for only one hour right now, but before we get on with the review, our first impressions have been quite interesting.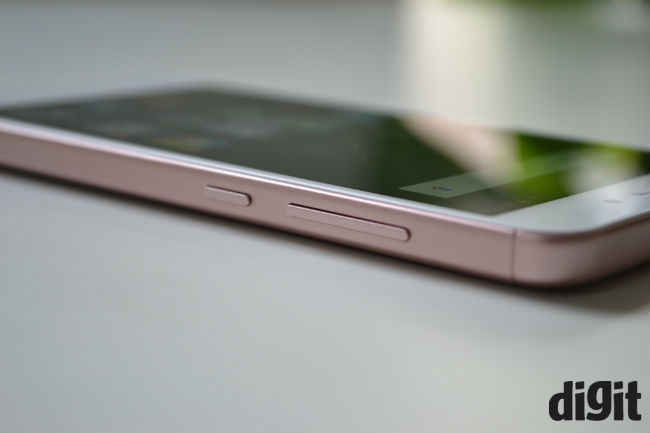 The Xiaomi Redmi 4AWhere to buy

6999 is available in Rose Gold
On first impressions, the Redmi 4A is an entry-level phone at its best. It feels good, with the same polycarbonate back that we saw on the Xiaomi Mi 4i a few years ago. However, this is a polished and more premium version of that. It has a 5-inch HD display, which works even if it doesn't impress. The display is marked by warm colours that we've observed on many Xiaomi phones before. However, much like other phones in this category, the display feels sticky and not very premium; presumably a trade-off to keep the prices low.
The HD panel is also better suited to the Snapdragon 425. The processor isn't the fastest in Qualcomm's portfolio, bringing up its entry level SoCs. It's an upgrade to the Snapdragon 410 and 412 SoCs, and adds essential elements like support for Carrier Aggregation. That may not make a difference to you now, but it does future proof your device to some extent.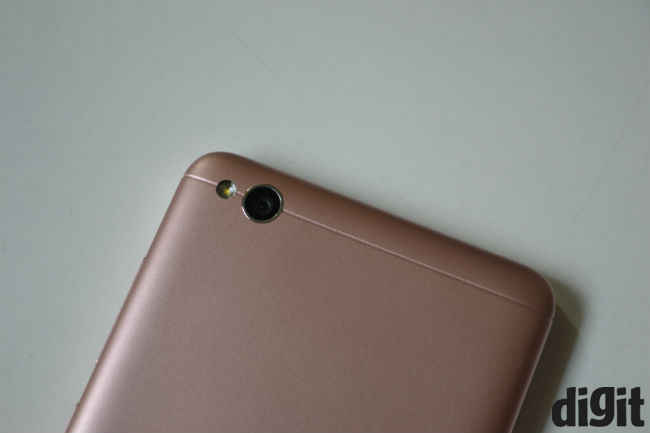 The Redmi 4AWhere to buy

6999 has a 13MP camera on the back
Xiaomi says an IR blaster is very important for its Mi fans
In the little time that we've spent with the Redmi 4AWhere to buy

6999 so far, its performance has been suited to the entry segment. It's not the brightest in terms of gaming, generating about 28fps on a quick round of Marvel: Contest of Champions. That's neither the ideal test, nor our final verdict, but we couldn't help but notice some lags on the game, which is very uncustomary of Xiaomi.
To be clear, the lags are neither definitive, nor surprising. However, they do prove that this isn't meant for the enthusiast crowd, and serve well for an entry level user, who doesn't really care about the lags as much as evolved smartphone gamers do.
What's disappointing, though, is Xiaomi's choice of storage on the device. The company cited 8GB ROM space on the Redmi 1sWhere to buy

499

499

3990 (review), and showed that it is now doubled. However, a lot has changed between 2014 and now. 16GB storage is simply not enough space on a smartphone anymore, in our opinion. Yes, entry level users do not need much space, but we've only set up the device so far and only 3.31GB of the usable 10.42GB is left on the phone, which gets in the way of this phone's longevity. Android phones don't do well when they're left with 1GB space or below, and Xiaomi knows that.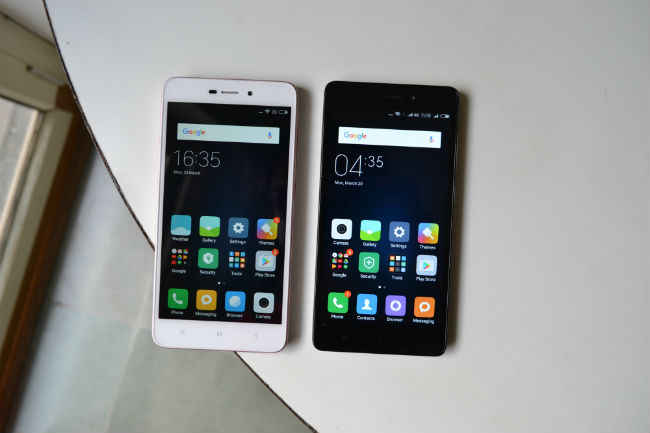 Xiaomi Redmi 4AWhere to buy

6999 (Left) and Xiaomi Redmi 3s (Right)
The phone does support storage expansion up to 128GB, but we all know that microSD support is barely a solution. Barring music, photos and videos, most apps won't run on your SD card, which can be an issue for many.
Other specs include a 13MP camera on the back and a 5MP camera on the front. Initial photos suggest a satisfactory camera for the price, but a downgrade from the Redmi 3s (review). The front camera softens images to hide blemishes on your face.
Overall, the Xiaomi Redmi 4AWhere to buy

6999 seems apt for the budget buyer. At Rs. 5,999, there's not much that seems worth complaining about, barring of course, the storage. For the most part, it's a trademark Xiaomi device. It's pretty, has better specifications than its competitors and is a complete smartphone that entry level buyers often do not get. Barring storage, it's not much of a compromise either.