It has been a while since we have seen a Nokia-branded mobile phone around. While the Lumia 830 was the last Nokia-branded smartphone launched in 2014, the Nokia 230 dual-SIM feature phone was the very last of Nokia-branded devices that we saw, launched in November 2015. Ever since, it has been the longest hiatus that the Finnish giant has ever taken from the mobile industry. The company ran into dire straits with the advent of the smartphone wave, struck a partnership with Microsoft, failed to make a major impact, got abandoned by it, and has been frozen out of making phones with its own branding till Q3 2016.
Over time, we have heard from Nokia itself, with Nokia Technologies' President Ramzi Haidamus stating that the company will indeed re-enter the smartphone industry, soon. CEO Rajiv Suri has also stated that the company will license its brand with manufacturers to bring Nokia-branded smartphones in association with manufacturers, like Foxconn. And, with 2016 moving to the third quarter now, it seems that the first Nokia-branded smartphone may indeed be en route.
The latest leak hints at an Android-powered smartphone, in Blue and Salmon colour variants. Listed by a Russian website, the device is reportedly being engineered by InFocus/Sharp. Notably, the smartphone resembles the recently-launched Sharp Aquos P1, and the logo itself does not seem to be in perfect alignment, giving rise to doubts regarding the leaked press render's credibility. However, it needs to be kept in mind that Nokia will initially be branding smartphones made by a different manufacturer, and has reportedly struck a deal with Foxconn for the same. Sharp, makers of the Aquos P1 in question, was recently acquiesed by Foxconn, and with very limited distribution figures for the device, it is highly probable that Nokia's first smartphone in over one year will be a rebranded Aquos P1, released internationally.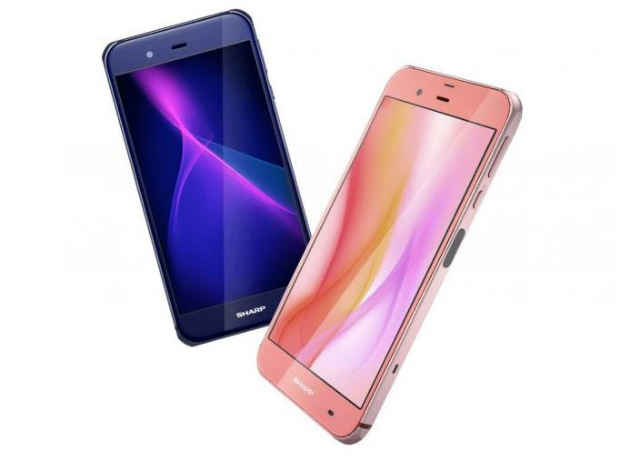 It does make a lot of sense, looking at the brands and the timing of this render being leaked. It is Q3 2016, the exact time from which Nokia will be free to use its brand on smartphones. Foxconn happens to be the overseers of Sharp now, alongside being the right-holders to license Nokia's brand name. The smartphone itself seems in line with flagship devices being launched this year. It is powered by Qualcomm's Snapdragon 820 SoC, along with 3GB of RAM, 32GB internal storage, a 5.3-inch Full HD IGZO LCD display, 23-megapixel rear camera, 5-megapixel front camera, 3000mAh battery and Android Marshmallow v6.0.1.
Despite not being around for a while, Nokia still has a vast number of fans and loyal users who have only shifted to other brands and platforms owing to the lack of versatility in Microsoft's Windows-powered smartphones. Microsoft failed to capitalise on Nokia's brand legacy, with its Windows Mobile operating system hit by a lack of applications, and superior functionality of Android and iOS.
Will Nokia once again rule the world, as it did once with mobile devices? We wouldn't know for sure, but won't we all love to see a Nokia-branded smartphone with the functionality of Android?