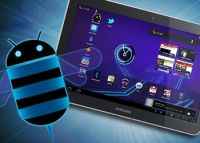 Overall, the Android 3.1 tablet experience is a very good one. But not all is perfect in the land of Honeycomb: The biggest problem with the platform is a serious lack of third-party apps. Several months out of the gate, there are still less than 250 tablet-specific Android apps. To compare, the Apple App Store offers more than 90,000 apps designed specifically for the iPad. Even the HP TouchPad, which was released earlier this month has more apps than Honeycomb tablets do. Still, the OS itself is very solid. Given its Google roots, it's the most configurable tablet operating system you'll find. It's a master multitasker with an excellent notification system, and top-notch integration with Google services like Gmail, Google Chat, and Google Maps. Plus, you get Flash video support.
[RELATED_ARTICLE]
In tablet time, it's still very early. If you can, it might make sense to hold out for a couple of months to see how things shape up on the Android apps front, and to find out what Amazon has up its sleeve. But if you're not willing to wait, and you want an Android tablet now, you have some choices to make. We've tested and rated each Honeycomb tablet that's been released thus far. They all offer similar hardware specs and perform similarly, but each of the six tablets here has a feature that sets it apart from the others. Check out the slideshow for a look at the top-rated Honeycomb tablets or compare tablets side by side.

Acer Iconia Tab A500
$449 (16GB, Wi-Fi-Only)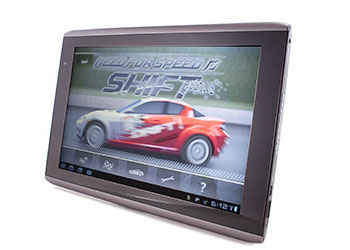 Pros
Inexpensive. Zippy Tegra 2 processor. High-res screen. Solid connectivity options with USB, HDMI ports. Good media-specific apps and functions.

Cons
Comparatively large and heavy. No 3G or 4G options. Front-facing camera isn't optimally angled. Honeycomb isn't yet a mature app platform.

Bottom Line
Acer's Honeycomb tablet, the Iconia Tab A500, has similar strengths and weaknesses to its direct competitors, but its $450 price is easier to swallow than some others.
---
Asus Eee Pad Transformer TF101
$399 (16GB, Wi-Fi-Only), $499 (32GB, Wi-Fi-Only)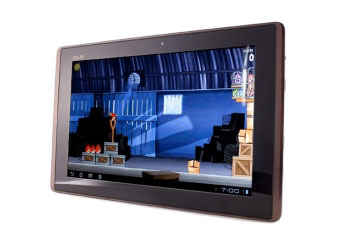 Pros
Currently the most affordable Honeycomb tablet. Speedy Nvidia Tegra 2 processor. Honeycomb features strong multitasking, e-mail and calendar notifications. HDMI out for HD video and mirroring. $150 keyboard dock accessory turns the tablet into a virtual notebook.

Cons
Honeycomb interface can be cluttered. Virtual keyboard is slightly modified and doesn't handle predictive text well.

Bottom Line
The Asus Eee Pad Transformer TF101 distinguishes itself from the sea of emerging Honeycomb tablets with its aggressive pricing, and an optional accessory that turns it into a virtual notebook.
---
Motorola Xoom
$499 (32GB, Wi-Fi-Only), $599 (32GB, Wi-Fi 3G), $799 (Wi-Fi 3G, w/o contract)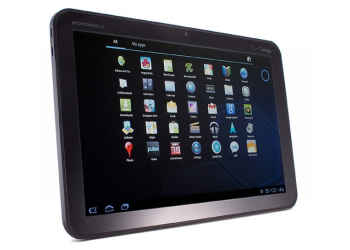 Pros
The first Android tablet with Google's tablet-specific Honeycomb OS. Flash support. Fast. Beautiful, highly responsive touch screen. HDMI output for television/computer monitor viewing.

Cons
User interface seems a bit overcomplicated at times. While promised in the future, there's no support for SD cards at launch. Android Market selection is weak for Honeycomb.

Bottom Line
The Motorola Xoom for Verizon Wireless is a solid Android tablet with Flash support, but it doesn't measure up to the Apple iPad 2 in terms of app selection.
---
Samsung Galaxy Tab 10.1
$499.99 (16GB, Wi-Fi-Only), $599.99 (32GB, Wi-Fi-Only)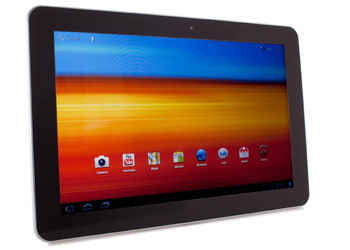 Pros
The thinnest tablet currently available. Excellent 10.1-inch HD screen. Honeycomb 3.1 brings improved multitasking, Flash support, and a higher-quality user experience. Comes with earbuds—a rarity for a tablet.

Cons
Samsung plans to customize the OS down the road, which may slow down future Android updates. App selection is very weak. Even with a strong Wi-Fi signal, online video playback sputtered in our tests.

Bottom Line
The Samsung Galaxy Tab 10.1 is the thinnest Honeycomb tablet available, but until Samsung pushes out the customized user interface it's planning, you won't really know what you're getting.
---
T-Mobile G-Slate with Google (by LG)
$599 (32GB, Wi-Fi 3G)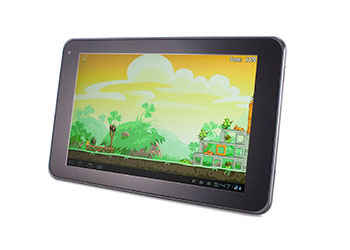 Pros
First 4G tablet. Powerful Tegra 2 processor. Excellent HD screen, with HD output capability. Shoots and plays 3D footage (glasses included). Affordably-priced (after rebate) for 32GB capacity. Generally intuitive user interface. Dual-facing cameras. Video chat.

Cons
Default Honeycomb home screen feels cluttered. Flash 10.2 beta is buggy. Strange, off-center orientation for front-facing camera. Occasionally reboots, unprovoked, when idle. Android Market needs more Honeycomb apps.

Bottom Line
Attention potential Motorola Xoom buyers: the T-Mobile G-Slate with Google (by LG) has Honeycomb, too—as well as a slightly smaller design and 3D capabilities.
---
$429.99 (8GB, Wi-Fi-Only), $479.99 (16GB, Wi-Fi-Only), $579.99 (32GB, Wi-Fi-Only)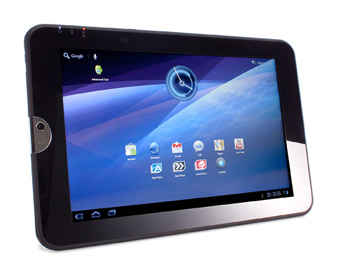 Pros
Integrated USB, mini-USB, HDMI ports, and SDXC card slot. User-removable battery can be swapped out, replaced. Honeycomb OS is generally well-designed, great for multitasking.

Cons
Bulkiest of all the Honeycomb tablets thus far. Not competitively priced.

Bottom Line
With full USB functionality and a replaceable battery, the Toshiba Thrive is better outfitted for business tasks than most Honeycomb tablets. But in a world where a svelte tablet build is important, its bulkiness is bound to be a turn-off for some. Copyright © 2010 Ziff Davis Publishing Holdings Inc.
Source:
The Best Android Tablets