Perfect everywhere companion.
This phone is well designed and of the perfect pocket friendly size for the average person of 5\'8. It has all the right features making it a good contender for even high end phones especially when considering the hardware capabilities. Due to its mid-range pricing it makes this phone the best buy by a long shot in this segment especially when considering its rugged nature which was the primary reason for my purchasing it.I also love the fact that I don\'t have to worry about hardware limitations when getting apps as it can take on anything and is also future proof in this regard.A great rugged phone overall.
See More
best in performance and in cam running in 4.4.2 ..
camera :GOOD13 mp cam good in sun light BADlow light condition noisy..performance good in class
See More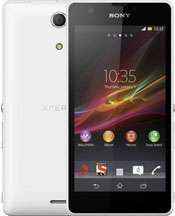 Have this Mobile?
Write a Review Now