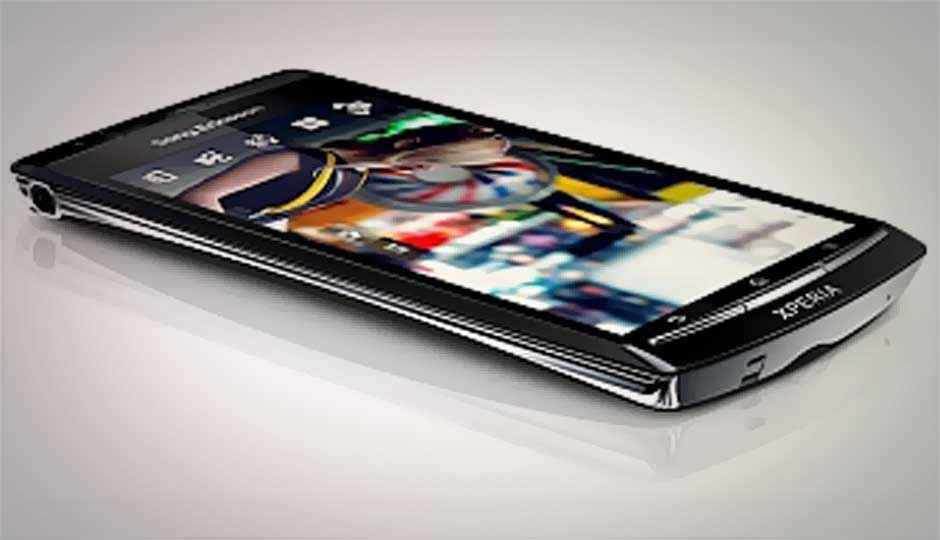 Sony Ericsson Xperia Arc S Rating

0

100
Our Verdict
The Arc is a benchmark for slimness, and a sexy looker that packs decent hardware. However, the pricing is on the high side and with the whole future proofing angle looming over single core devices and niggles specific to this handset, the Arc doesn't get the nod from us. 5 thousand cheaper, and we might reconsider...
PROS
Stunningly slim and a nice contoured design
A radical upgrade over its predecessor
Keys and buttons are well laid out
CONS
Pricing on the high side for a single core Android phone
Interface and menus have their quirks
Battery life isn't as good as we'd expected
Sony Ericsson Xperia Arc S: Detailed Review
To call the Xperia Arc sleek and slim would be an understatement. One look and exclamations about its classic profile burst forth. An impossibly slim, tapering waistline and the winning combination of curves and angles that make devices like the HTC Desire HD (reviewed here) and the original Xperia X10i look like failed attempts. Sony Ericsson has evidently pulled all stops to give us something we've been waiting for - a truly sensous looking device, although this comes at the cost of their design ethos. For forgotten is the concave human curve design on the battery cover for a convex shape that makes the phone appear slimmer at the center. When queried about the death of this marketing gimmick, SE replied that the phone is still based on the concept of "human curvature"; though the specifics are left to your imagination!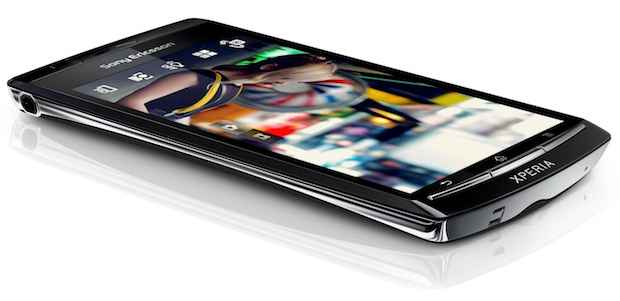 The Xperia Arc is clearly intended as a replacement for the Xperia X10i, that is one of the oldest/first Android-based phones around depending on the way you look at it. Given that competitors were busy releasing newer models SE seems to have been left behind. Some will also question a flagship device being single core, but SE quashes such queries with a simple "Android is not optimised for multi-core"; no arguments there. Still, on paper the Arc is quite ahead of the X10i in some aspects and marginally ahead in others. Personally we'd have liked to see 768 MB of RAM, and perhaps a 1,650 mAh battery. One can never have too much juice with such large touchscreens, although a larger powerplant would probably spell doom for the Arc's slim waistline.
Look and feel
Viewed from the front, there is also a slight bulge towards the centre down the sides. And it is this quarter that captivates – a wonderful blend of large glass expanse that includes the display and bezel, and three distinct chromed buttons sitting beneath it, on the cusp of a downward slope. Even the top bezel, though wide, is stylishly so and seems integral to the design. Strangely enough, some of our blokes didn't like the look, but we're going to put that down to jealousy! A tapering chrome time runs around the sides of the phone but thankfully it's not overdone. Once again Kudos to SE for creating one of the most attractive looking touchscreen phones we've seen, and also for shoehorning relatively powerful hardware into such a compact chassis. We got our hands on 2 pieces of the Arc, one black and one silver, and while you can buy it in blue too, the silver finish seems to look the classiest, as the other two have a two-tone finish on the battery lid that makes the plastic surface look more reflective and err plasticy.
[RELATED_ARTICLE]So she's devilishly slim, and lightweight too at 116 grams, but an airhead she is not, for the Arc houses Qualcomm's MSM 8255 SoC with 512 MB of RAM, enough to keep Gingerbread running smoothly, with the odd recalcitrant hiccup. And no, unlike the Galaxy S, the rear doesn't get warm after prolonged use. The three designer-esque buttons we spoke of are soft, and exude good feedback – much better than the X10i and while they're not backlit, LEDs placed between them are a good enough visual cue in the wee hours – it would be nice to have the functions of these keys backlit though. The power button located on the top is delineated and easy to use, as is the small but intuitive volume rocker. The 3.5mm jack is located to the left side, while the charging port is located on the right, with a useful LED indicator that glows orange or green to indicate charging/charged respectively. The camera is located too close to the top of the phone for our liking as it's likely to get covered by your finger while using. The camera button works quite well, with an intuitive half click autofocus. There is a micro HDMI port housed beneath a flap – useful for streaming content to your HDTV, although the Arc lacks the necessary connector - you'll need to buy one.
Features
The 4.2-inch display offers good colour and contrast, and boasts of the Sony "Bravia Engine", although to be honest, this makes a difference only when viewing movies as far as we can tell, improving contrast and skin tones a bit. On the topic of movies, what's with missing out on DivX/Xvid playback? Text is super sharp – tiny font sizes are also very readable, but we must say, we found the text on the HTC Desire HD that had a slightly lower resolution equally sharp. HTCs own desktop icons somehow look a lot better designed, and the Arc doesn't really boast of a radically different interface than the older X10i. The capacitive touch is sensitive, but we figure the HTC Desire HD was even more sensitive. The onscreen keypad on the Arc is decent, definitely not good as the one on the Desire HD, and we found ourselves making quite a few mistakes with a lot of wrong key presses in portrait mode. Additionally, their autocorrect and dictionary is not up to the HTC phones we used, and we were surprised at the dictionary not memorising a couple of new words even though they were added.



Human curvature...say what?
The interface has also seen reworking – there are 5 home screens and a bar that can contain desktop shortcuts in addition to four persistent shortcuts, although rather surprisingly removing a persistent shortcut like the media folder from this bar prompts for a delete of all stored media, instead of removing the shortcut, while others like shortcuts like messaging can be deleted, and replaced from the main menu. This is both odd and unacceptable.
While browsing using EDGE we had a couple of hiccups when our server connection was inexplicably lost, while two other phones had no problems on the same network. Once, the menus became inexplicably unresponsive although the Arc recovered sans a restart. The Arc came with no Office suite installed, which is not good, we'd like a separate Twitter client like HTC provides, although Timescape does include Facebook and Twitter, we find the interface lags, even when scrolling through locally stored SMS'. In the photos and videos folder, we found quite a lot of content mixed up. For example, downloaded videos appeared along with a couple of MMS images, although to be honest this content was downloaded on another phone and we were using its memory card in the Arc.
Overall, the Arc has a strictly decent menu - it's far from perfect. The phone is reasonably responsive, no more. Its interface seems to lack that extra bit of polish that separates the good ones from the outstanding ones. We also don't like the fact that there seem to be some niggles with responsiveness, although these appear sporadic, we feel a year should have been ample time to get such stuff sorted out.
Click next to read about the Arcs performance and our final verdict
Performance
The Arc had a mixed outing in the signal and call quality tests. Signal quality is good, although call clarity was sporadic, and sometimes, inexplicably, on a call the earpiece volume nosedives is 50 per cent of what it is on other calls, this behaviour doesn't change within a call though. This could be some sort of bug, we're not sure. Additionally, cutting a call doesn't work immediately and one has to touch the control again, after a second – annoying. The earpiece volume is soft, and the mouthpiece positioned such that using the phone between neck and shoulder results in your voice getting totally obscured to the other person. Additionally hold the phone in a particular way, and your voice becomes inaudible to the other person. This seems to point to a bad positioning of the microphone. The handsfree unit is quite good and clear, it's definitely loud enough. The loudspeaker isn't loud though, in addition to being directional and tinny, and distorts at maximum volume, though not at lower levels. The handsfree offers good music quality with decent bass and an enjoyable mid-range.
Panning and zooming while browsing could be a bit faster, and this doesn't seem to be on account of a lack of hardware resources. Pinch zooming doesn't work with some web pages although there is a plus/minus provided to handle zooming. In general, the Arc isn't as speedy through its menus as the HTC Desire HD, that runs the same SoC, albeit with 256 MB extra RAM.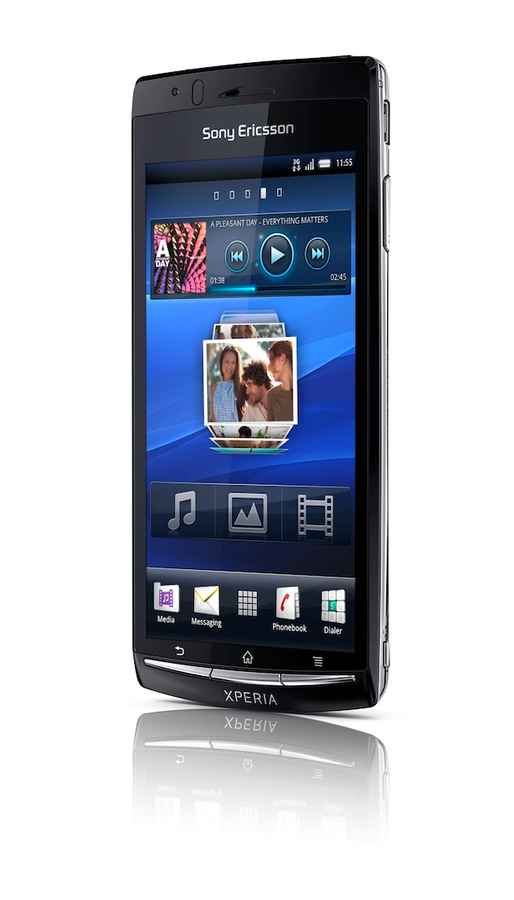 The camera offers good crispness and colour outdoors – very acceptable for a cellphone camera, but not spectacular. Once indoors quality takes a nosedive, and the single LED flash isn't as powerful as the dual LED unit on the Desire HD, neither does it tone down well for portraits leaving them overexposed. Battery life is decent for a touchscreen phone, though certainly not spectacular. In fact, we were surprised to see the 1500 mAh crumple within a day with hard usage that consisted of an hour of calls, 2 hours of EDGE browsing, and 4 hours of Wi-Fi browsing with one hour of music and videos thrown in on the side.
Our take
[RELATED_ARTICLE]At an MRP of Rs. 32,000, the Arc sure has flagship pricing, and is expensive given the competition is priced lower, significantly so. Also, unlike the Desire HD, that has a near-perfect interface and applications than run perfectly, the Arc comes across as having been rushed to a release date in lieu of competition, and Sony Ericsson really should have ironed out the little niggles we faced. There's another catch - with the competition announcing dual core phones and given Sony Ericsson's slowness to market Android phones, the Arc seems 6 months late. However, we're hoping patches fix our issues. The Arc is a nice phone, though given the hype and perhaps, our own anticipation, we're a little disappointed. Additionally, given a taste of Gingerbread aka Android 2.3, we're wondering what all the hype was about, albeit this is Google's problem and not SEs. The Arc is gorgeous in the flesh, but beneath it lie imperfections that make us hesitate.
Specifications: Display: 4.2-inches, 480 x 854 pixels; OS: Android 2.3; SoC: Qualcomm MSM 8255; RAM: 512 MB; memory expansion: microSD; battery: 1,500 mAh; Weight: 116 grams
Rating
Features: 7.5
Performance: 6.5
Build: 7
Value: 6
Overall: 6.5
| | |
| --- | --- |
| Brand | Sony Ericsson |
| Model | Xperia Arc |
| Street Prices (Rs) | 30,500 |
| Price (MRP, Rs) | 32000 |
| Features | |
| Physical Specs | |
| Form Factor | Bar |
| 2G Network Bands | GSM 850 / 900 / 1800 / 1900 |
| 3G Network Bands | HSDPA 900 / 2100 |
| Screen Resolution | 480 x 854 pixels |
| Screen Size (inches) | 4.2 inches |
| Maximum Screen colours | 16M |
| Touchscreen / Dual Screen (Y/N) | Touchscreen |
| Battery Rating | 1500 mAh |
| Dimensions (L x W x H) | 125 x 63 x 8.7 mm |
| Weight | 117 grams |
| Expandable Memory Type | microSD |
| RAM (in MB) | 512 MB |
| SoC (CPU, GPU) | Qualcomm MSM 8255 |
| CPU Clock speed | 1 GHz |
| No. of CPU cores | 1 |
| Hot Swappable (Y/N) | N |
| Available Colours | Black, Silver, blue |
| Other Features | |
| Operating System (Tested with) | Android 2.3.2 |
| Charging via USB (Y/N) | Y |
| Hardware Keypad (Regular/QWERTY) | None |
| Accelerometer (For auto rotate) | Y |
| Address Book Capacity | Unlimited |
| No of calls in register | Unlimited |
| Talk Time / Standby Time (3G) * | 7 hrs / 400 hrs |
| No of Profiles # / Customisable | NA / Y |
| Offline Opearability (Y/N) | Y |
| Inbuilt GPS / A-GPS support (Y / N) | Y / Y |
| Connectivity | |
| Browsing (GPRS/EDGE/3G) | Y / Y / Y |
| EDGE max speed (in kbps) | 237 kbps |
| 3G max speed (in mbps) | 7.2 mbps (HSDPA) |
| Connectivity (WiFi/Bluetooth/IR/USB) | Y / Y / N / Y |
| Bluetooth Version/A2DP support | 2.1 / Y |
| Camera Specs | |
| Camera Resolution (Mega Pixels) | 8 |
| Video Capture Resolution | 1280 x 720 |
| Auto focus / flash | Y / Y |
| Type of flash | single LED |
| Secondary camera for video chat | N |
| Mirror for self portrait (Y / N) | N |
| Camera Settings (So 10) | 6.75 |
| Zoom (Optical/Digital) | digital |
| Multimedia | |
| Music Formats supported | MP3, eAAC , WMA, WAV |
| Video formats supported | MP4, H.263, H.264, WMV |
| FM Radio / RDS (Y/N) | Y / Y |
| Accessories | |
| Bundled Accessories | Charger, data cable, handsfree, wrist-strap |
| Size of memory card provided | 8 GB |
| Build and Ergonomics (So 10) | |
| Surface materials used | 7 |
| Overall build and in-hand feel | 7.25 |
| Quality of moving parts | 7 |
| Design and ergonomics | 7.5 |
| Keypad design (on-screen or hardware) | 6.25 |
| Menu and interface | 6.5 |
| Settings and ease of navigating menus | 6.75 |
| Camera menu options | 7.25 |
| Performance | |
| Signal Reception and Voice Clarity (So 10) | |
| Zone 1 | 7.25 |
| Zone 2 | 6.25 |
| Zone 3 | 6 |
| Handsfree Clarity | 8 |
| Loudspeaker Clarity | 6 |
| Earpiece Clarity | 6.5 |
| Handsfree Volume | 8 |
| Loudspeaker Volume | 6.25 |
| Earpiece Volume | 6.5 |
| Bluetooth Transfer Speed (in KBps) | 163.2 |
| Imaging and multimedia tests | |
| Captured Photo Colour | 7.25 |
| Captured Photo Crispness | 7.25 |
| Captuted Photo Detail | 7 |
| Captured Video Quality | 6.5 |
| Effectiveness of integrated flash | 6 |
| Music Quality (loudspeaker) | 5 |
| Music Quality (handsfree) | 8 |
| Volume levels (loudspeaker) | 4.5 |
| Volume levels (handsfree) | 7.5 |
| Display (So 10) | |
| Crispness | 7.25 |
| Colour | 7 |
| Contrast | 6.5 |
| Font rendition | 6.75 |
| Legibility in bright sunlight | 4 |
| Video playback | 7.5 |
| | |
| * Manufacturer Rated | |
Contact: Sony Ericsson India
Phone No: 1800-111-800
E-mail ID: NA
Website: www.sonyericsson.com
Price: Rs. 32,000 (MRP)