Samsung s9 worst phone ever
Not possible to record calls on Galaxy S9,Trying to record calls through your newly bought Galaxy S9/S9+ unit, and failing? Well, don't bother downloading different third-party apps to test why ain't your phone recording calls. Here's what we dug out – teams behind at least a couple of third-party applications have confirmed that call recording isn't possible at all on these devices, and Samsung's to blame. don't waste your money on this product, try recording the call ,their phone only records their voice, not that of the person on the other end of the call.
See More
Samsung S9 with all new features
It's a must have not only to feel elegant but to live ...elegant !!
See More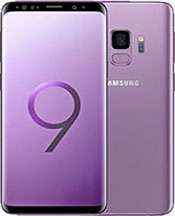 Have this Mobile?
Write a Review Now