The big draw of pre-Mobile World Congress Day had everyone hyped up for the Samsung Galaxy S9 and S9 Plus, even though most details pertaining to the phones were already leaked online. Nevertheless, Samsung spent the best part of its extravagant launch presentation focusing on the imaging technologies behind the Galaxy S9 duo. Safe to assume, hence, that just like the 'infinity display' was the key behind last year's Galaxy S8, the Galaxy S9's USP is its camera. So, what all does it come with?
Dual PixelWhere to buy

71000 'Super Speed' sensor
For the Galaxy S9Where to buy

51999

54900

57900, Samsung did not talk about larger pixels or even larger sensors. Instead, what it emphasised on are the optimisations behind the latest crop of Samsung's ISOCELL sensors. The Galaxy S9 uses a 12-megapixel Dual Pixel sensor, while the S9 Plus uses two of them. The S9's lens has native aperture of f/1.5, which is the widest aperture in a phone camera's lens till now. It achieves dual aperture by digitally controlling the aperture to f/2.4, with the algorithms instructing the camera on when to change lens aperture depending on what you are shooting. The Galaxy S9 PlusWhere to buy

58300

64900

65000, meanwhile, has two cameras - with the wide angle 'Super Speed' camera using the f/1.5 lens, and the telephoto lens touting f/2.4 aperture.

The Korean electronics giant first introduced Dual PixelWhere to buy

71000 technology in its mobile imaging sensors back in 2016 with the Galaxy S7 lineup. What Dual Pixel does is to use all the pixels available in the sensor as phase detection pixels. A 'normal' sensor without Dual Pixel autofocus uses only about 10 percent of the pixels for phase detection autofocus.
Samsung has now paired this Dual PixelWhere to buy

71000 sensor with a very fast image processor, and the sensor now uses a stacked CMOS architecture with a high bandwidth DRAM placed in between. This DRAM (explained below) theoretically helps the camera in multiple scenarios. As a result, while Samsung's Dual Pixel sensors already accounted for fast autofocus and better low light performance with superior light absorption through the Dual Pixel sensors, it can now shoot at an even higher speed - thanks to the f/1.5 lens and the additional DRAM in the sensor.
Dual (variable) aperture
Dual aperture in a lens is one of the most used and implemented aspects of interchangeable lens cameras. In a standard, inexpensive zoom lens, variable aperture is implemented, with the shortest and longest points of the lens' focal length being capable of achieving different widest aperture points. The reason for this in a typical camera lens is that fixed aperture lenses require far superior quality of the lens elements inside, coupled with reduced parallax errors and lens aberrations.
Most mobile cameras, however, have always used fixed focal length lenses with fixed apertures, achieving digital zoom by cropping into the sensor area and reducing image resolution and quality. The Apple iPhone 7 Plus, launched in 2016, was the first dual-camera module to come with two lenses that had different apertures - f/1.8 and f/2.8. The reason for static apertures and focal lengths in a mobile camera is that in such a small space as a mobile camera's housing, it is very difficult to have moving lens elements without sacrificing lens quality and succumbing to major aberrations such as faulty focusing and other such incidents.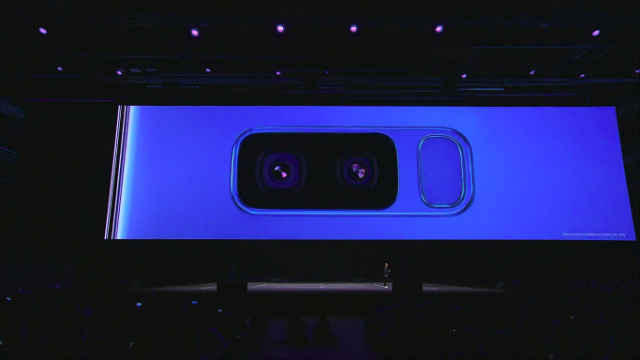 With the Samsung Galaxy S9Where to buy

51999

54900

57900 and S9 Plus, the dual aperture implementation is set to be smarter than what Apple has done with the iPhone 7/8 Plus. In these phones, the camera algorithm automatically measures the amount of ambient light and gauges whether to use the f/1.5 lens, or the f/2.4 one. The f/1.5 lens will be used in darker scenarios, when more light will be required to take a photograph, while the f/2.4 lens will be used in brighter areas to let in lesser light. This implementation is smarter, and significantly different from the iPhones, for two reasons.
In the iPhones, the wide angle camera uses the larger sensor and an f/1.8 lens, while the telephoto camera uses a smaller sensor and an f/2.8 lens. There are no automatic switching between these lenses depending on the amount of light around, and as a result, the dual aperture only takes effect when you switch to telephoto in the iPhone. The Galaxy S9 PlusWhere to buy

58300

64900

65000 uses a slightly larger sensor than the iPhones, while the algorithm ensures automatic switching between the two depending on lighting conditions.
Super Slow-mo and high DRAM
This is literally a leaf taken out of Sony's book, although that is not a bad thing. Last year, Sony picked up the 960fps slow motion mode that it had implemented with its 1-inch sensors, and applied it to the 1/2.3-inch mobile camera sensor. The architecture was that of a stacked CMOS sensor, with 1GB of DRAM stacked in between to act as a massive buffer memory. This buffer would allow the camera to not only shoot at very high continuous shooting frame rates, but also store a lot of information within itself before rendering it.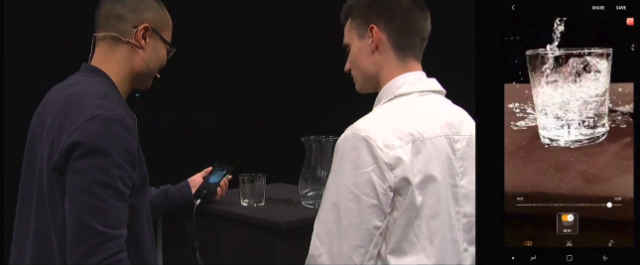 This architecture was first seen in India with the Sony Xperia XZs, and while it rendered impressive super slow motion videos in good lighting conditions, it failed to render the same quality in low light. With the Samsung Galaxy S9Where to buy

51999

54900

57900, the super slow motion is rated at the same 960fps as what Sony's sensor produces, and with every 0.2 seconds of shooting time, you get an extrapolated slow motion video with 6 seconds of screen time.
The 'Super Speed' sensor is essentially powered by the high DRAM, which allows for faster continuous shooting, and also predictive slow-motion or predictive shooting. The high buffer memory allows the camera to constantly render temporary frames just before you press the shutter button. In its presentation, Samsung showed off the Galaxy S9Where to buy

51999

54900

57900's ability to automatically detect movement within the frame and record super slow motion videos, which makes it a better overall implementation.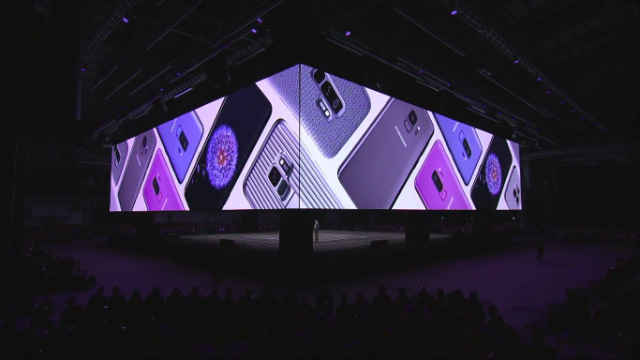 Initial analysis
On paper, the Samsung Galaxy S9Where to buy

51999

54900

57900 and S9 Plus have formidable camera packages, which can very well be the best that we'd see this year. The new Samsung flagships use the widest aperture lens seen so far in mobile cameras, implement variable aperture in an intelligent way to give efficient light balance management, come with a faster image processor and high buffer memory that accounts for faster still shooting, super slow motion videos, and multi-photo stitching to improve low light photography further.
None of these technologies may be new, but Samsung may very well have become the first company to have implemented all of the mobile camera technologies available today into a compelling overall package.
Corrigendum: We had previously mentioned in the story that the Samsung Galaxy S9 PlusWhere to buy

58300

64900

65000' dual-camera unit uses the same two sensors for the two cameras. The information has now been corrected and updated. We apologise for the error committed.
Other Popular Deals
*Includes Cashback
​