Samsung has already announced its plans to roll out Ice Cream Sandwich update to its Galaxy devices. However, it did not then provide any time-table for the roll-out. According to the latest reports, the company has now confirmed that it will update the Samsung S II and Galaxy Note to the latest Android OS by the first quarter of 2012. Apart from the S II and Note, Samsung will be rolling out Android 4.0Where to buy

2999

4999

8399 ICS update to the he Galaxy R, Galaxy Tab 10.1, Galaxy Tab 8.9, Galaxy Tab 7.7, and Galaxy Tab 7.0 Plus.
Meanwhile, SlashGear reports that Samsung has held back Android 4.0Where to buy

2999

4999

8399 updates for Nexus S and Galaxy Nexus. It further says that the company was holding the update to "monitor feedback", after several users complained about the high battery drain. The reported glitch can also be associated with a recent update to Android 4.0 Galaxy Nexus. The Galaxy Nexus users had earlier complained about similar problems.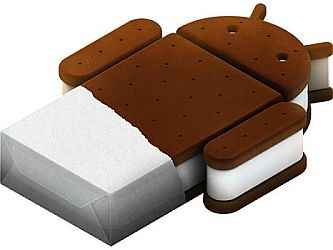 Earlier this month, Motorola said that it would announce next month which of its devices would be getting the upgrade and when. Back in November, LG had announced that the ICS update would be available for the Optimus 2X, the Optimus Black, the Optimus 3D and the Optimus LTE, but did not reveal exactly when that would take place. Huawei Honor is also arriving in February with the ICS OS.
It appears that all the smartphone players are pushing for most of their top handsets to get the ICS. It will be interesting to see which of the manufacturers make most of the ICS update in near future.

Also read,

Vote and Win!

Digit Icons of Trust 2011 Survey

Visit https://thinkdigit.com/trust to vote for your favorite tech brands in India.
Survey participation gives you a chance to win exciting gifts like wireless input devices, earphones and special edition Digit branded T-shirts.
As an appreciation of your valuable time and input, every participant will receive an assured gift in the form of Digit discount vouchers.