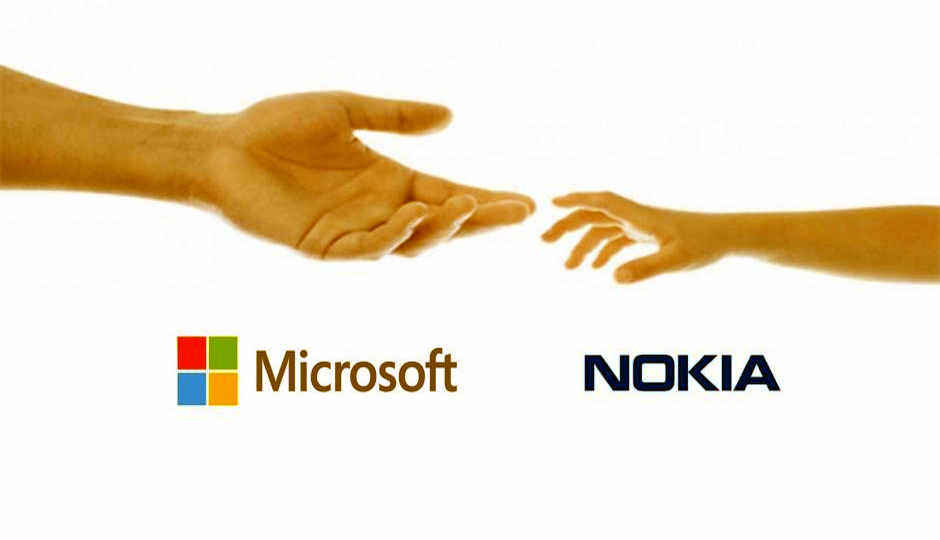 Come this April 25, Nokia as a phone manufacturer might no longer remain the same. Microsoft and Nokia have already reached a deal and on Friday, the software giant will finalize the deal by buying the phone maker for $7.3 billion. There is even a certain speculation that Nokia could be renamed as 'Microsoft Mobile'. While the rumor isn't official yet, Microsoft is taking over Nokia's devices and services division anyway and only time will tell if we will keep hearing the name 'Nokia'.
As the Finnish phone company and Microsoft close in on the deal, we take a look at the glorious history of Nokia with some of its most iconic and important phones that it ever produced. Some of these phones completely changed the mobile industry forever. Nokia might be struggling right now but there was a time when it was known to set the standards in mobile phone industry. Here are the 10 phones that take us back to the glorious days of Nokia.
1. N95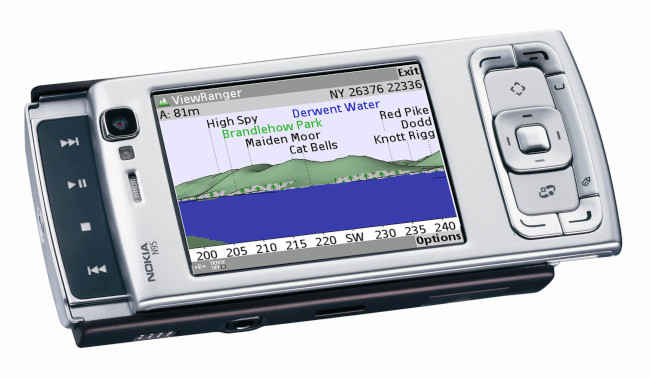 Released in 2007, this Symbian handset was one of the most sophisticated and well-designed Nokia smartphone ever. Sporting a brilliant hardware at the time, the phone gained huge popularity. N95 was the phone that Apple looked forward to beat with its iPhone. It came with a brilliant 5MP camera, navigator, a two-way sliding design, GPS and Flash-compatible web browser. For us, it was the first ever smartphone that could take photos, play movies and music, run games, worked as a telephone (of course) and could comfortably fit in our pockets.
2. Nokia E71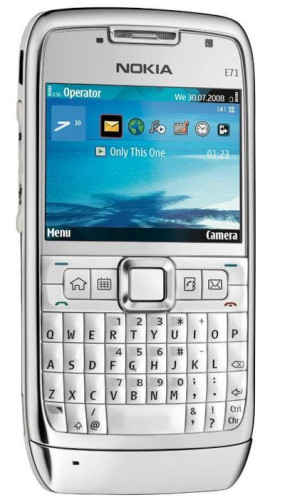 An elegant business smartphone from Nokia's Eseries. It was perhaps the best QWERTY smartphone other than Blackberry at the time of its release in 2008. It ran on Symbian OS v9.2 and still comes with Series 60 3rd Edition. The phone was a delight for business users as it was optimized for mobile email and messaging services which were made even easier by the keyboard. It featured a decent 3.2MP camera and supported Wi-Fi and 3G. When it came to India, we were still quite far from running it on a 3G network.
3. Nokia 3310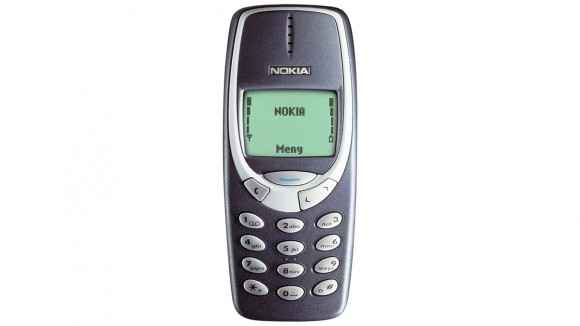 Hands down, this was one of the most popular mobile phone at the time of its release in 2002. Till the time Nokia stopped manufacturing it, 126 million units of the phone had already been sold. Till date, this phone is one of the most successful phones ever. Developed by Copenhagen Nokia site in Denmark, the phone was extremely well-built and it even gained a cult following of its own. Nokia 3315, a variant of this phone, became extremely popular in India for its SMS features. No matter how many times you dropped the 3310 from your hand, somehow it just didn't break. It also came with one of the most popular mobile phone game ever, Snake II.
4. Nokia 7650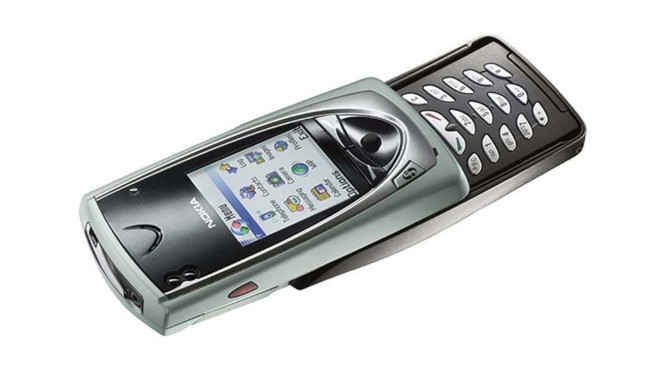 With the 7000 series, Nokia showed the world that when it came to designing mobile phones, the Finnish company was the one to watch out for. Nokia 7650 was one of the examples of how innovative design could sell thousands of handset units. Released in 2002, it was also the first smartphone to run a Symbian operating system and also the first to feature an integrated camera. The phone even featured in the hit movie, Minority Report. It came with a 104MHz CPU based on ARM-9 series, 4MB of RAM and 16MB ROM. It was also an excellent phone for emails and messaging.
5. Nokia 6600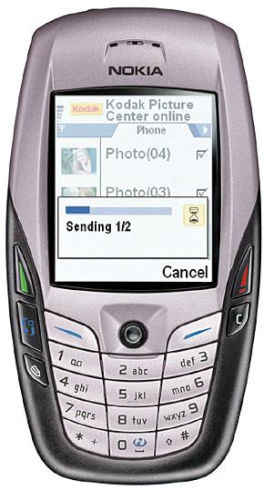 Launched in the second quarter of 2003, Nokia 6600 was one of the most popular smartphones ever. The 6600 belonged to Nokia 6xxx Classic Business Series of mobile phones. Running on Symbian OS-based Nokia Series 60 platform, the phone is considered as a trend-setter of its time. It came with a VGA camera, music and video players, Bluetooth and a VGA camera. Nokia stopped the production of 6600 handsets in 2007. You might still remember looking for Java and .sis games and apps so that you could install them on this phone in case you owned it back then.
6. Nokia N73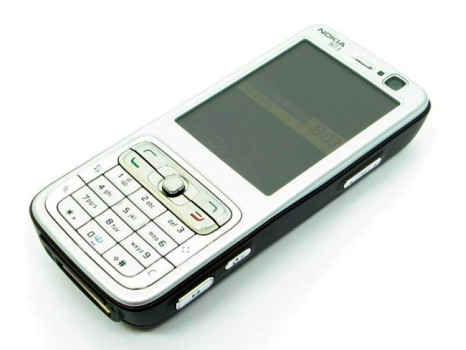 Officially described as a "multimedia computer" by Nokia, N73 was released in 2006. The feature that made this phone stand out in the 'N' series was its 3.2MP autofocus camera. The 'N' series from Nokia was designed as a high-end mobile phone series at that time and the N73 was the most powerful one in the series. It came with dual CPU ARM-9 processor clocked at 220MHz. It also featured an S60 3rd Edition Symbian-based operating system. Due to the popularity of the phone, Nokia released three more editions of the phone. The first one was the Music Edition smartphone which featured a dedicated multimedia button on the keypad. Nokia later released another Internet Edition of N73 which retained the multimedia button. The last edition of N73 was the Special Edition which came with the same hardware as the other editions but came pre-loaded with Islamic applications as the phone was made for Middle East, North Africa and Indonesia only.
7. Nokia 8210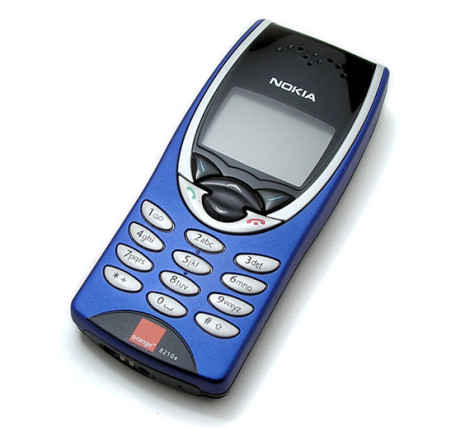 This beauty from Nokia was released in 1999 and at the time it was the smallest and the lightest Nokia mobile phone in the market. Another huge selling-point of the phone was its customization option that Nokia provided for the phone. The 8210 came with removable Xpress-on covers and a user could choose from six differently coloured covers. Later, more colour options were available in the market from third-party manufacturers. The phone could store up to 250 names in its memory (which was huge at that time). It also came with speed dial, SMS and an infrared port for communicating with a compatible PC or a printer. Due to its iconic design at that time, the phone was featured in many movies such Charlie's Angels, So Close, Accidental Spy, About a Boy, Domestic Disturbance and many more.
8. Nokia 5110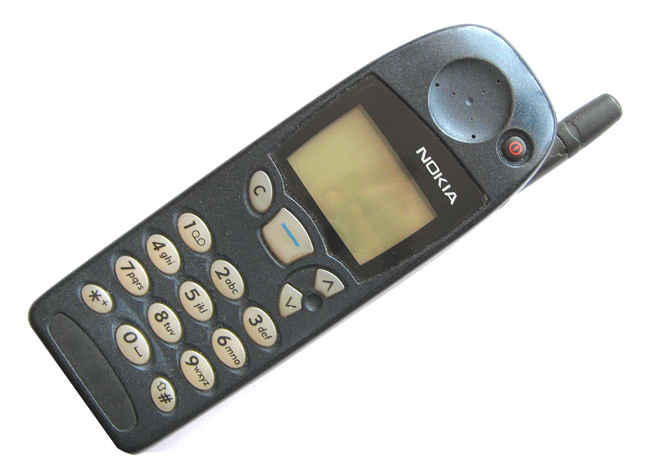 The phone that introduced us to mobile phones was the Nokia 5110. Released in 1998, it came with a simple interface and easy to use functions. It was a rugged GSM mobile phone that didn't bother people much in case they dropped it. Featuring an excellent battery life, it was also the first phone to feature the famous mobile game, Snake. Users could replace the faceplate which allowed them to customize their 5110. During its time, it was one of the most popular mobile phones. Even the screen of the phone was sturdy and didn't break easily. It was the first mobile phone that gave users customization options with its removable faceplates. The Nokia 5110 is clearly one of the most revolutionary mobile phones ever made.
9. Nokia N-Gage QD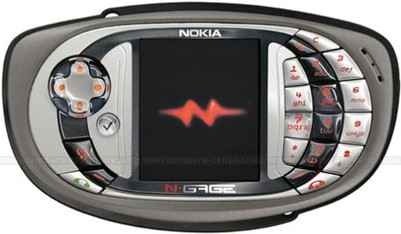 N-Gage was Nokia's attempt at a mobile phone which could do some handheld gaming. It featured a Nokia series S60 platform and was released in late 2003. With the N-Gage, Nokia attempted a face-off against the likes of Nintendo and in some developing countries, it did succeed to an extent. It featured a rugged design, built-in Bluetooth, loud speakerphone and a solid battery life. Even though the first generation of N-Gage failed miserably due to its mono sound and a small screen, Nokia rectified the mistakes and came out with a second gen N-Gage QD which was much better designed. Running on Series 60 version of Symbian OS 6.0. The Nokia N-Gage QD is still one of the most coolest looking phones from Nokia ever. One of the things that killed this phone was that it never supported mp3 audio.
10. Nokia N8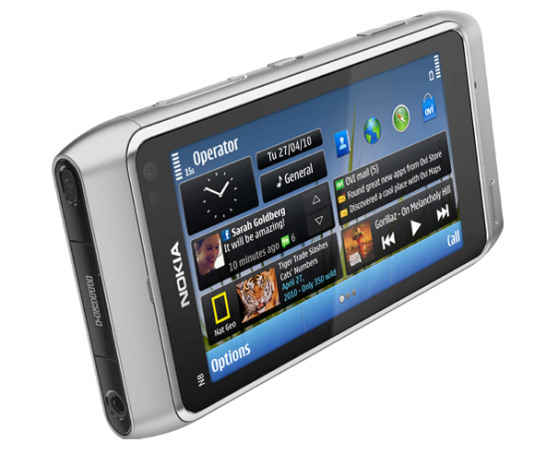 N8 was the first mobile phone from Nokia that ran on the Symbian 3 mobile OS. It was Nokia's flagship device of 2010 and was released around the world on Oct 01, 2010. It features a 12MP camera and also came with gritty features like an HDMI-out, USB On-The-Go support and Wi-Fi 802.11 b.g.n. It replaced Nokia another successful 'N' series phone, the N97. N8 still holds the record for the most customer pre-orders in Nokia's history. The Finnish phone maker sold almost 4 million N8 handsets. It has a 3.5-inch capacitive touchscreen with Gorilla glass protection and it was also the first one to feature a multi-touch. It had top-of-the-line specs at the time of its release, featuring a 680MHz ARM11 processor with 256MB of RAM. The 12MP autofocus lens on the back is a Carl Zeiss optics lens with xenon flash.