Is it dependable at this price?
Nice performer, but will anyone risk at this price?
See More
a good, thin and powerful phone with a great camera.
Oppo\'s gunning for the more glamorous, barn-door sized phone end of the market with the Oppo N1, an enormous 5.9-inch model with a full HD 1080p display and relatively high-end Snapdragon 600 series chipset.
See More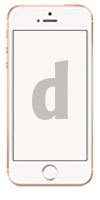 Have this Mobile?
Write a Review Now