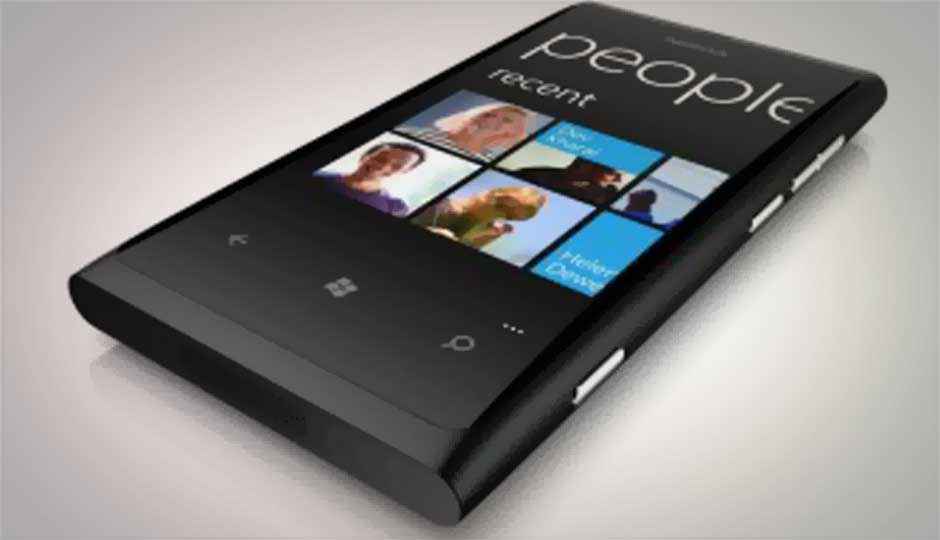 Nokia Lumia 800 Rating

0

100
Our Verdict
It was a long wait for the first Nokia smartphone with Windows Phone OS. And we believe that wait has been a long but successful one. The Lumia 800 seems to be a well designed package - with looks far superior than any other WP phone out there, an excellent display, good battery life and a UI that is thrashing Android�s ageing UI hands down. Critically, it again boils down to the pricing bit, and we hope Nokia gets it right.
PROS
Unique yet brilliant design
Classy yet solid build quality
Excellent UI on WP 7.5 - Live Tiles particularly
Very good display - particularly for multimedia consumption
Contact handling much improved with Mango update
Battery life doesn't disappoint
CONS
Call clarity isn't as good as we had hoped for
Accessing the micro SIM slot is an unnecessarily long process
Disappointing camera
Nokia Lumia 800: Detailed Review
It is finally here. We have been waiting since the February announcement for a Windows Phone from Nokia. And we must admit, we were quite apprehensive about how good the smartphone would be. Safe to say, those apprehensions seemed to evaporate rather quickly. To be precise, after a couple of hours of playing with the Lumia 800!
Look & Feel
The Lumia 800 does carry a lot of design traits from the N9. All the four edges are curved, and the back is slightly sloped near the top and the bottom - ever so slightly. Below the 3.7-inch display are three touch buttons - return, home (familiar Windows Logo on it) and Bing search. The only three physical buttons on the entire handset are on the right side panel - volume rocker, camera and the power key.
On the top are the 3.5mm jack and a bunch of flaps that cover the micro USB port and the micro SIM card slot. Opening this is a bit of a pain though - not because it is difficult but because of the sheer wastage of time. First, press one flap down, marked by a bulge, enough that the other end lifts up. Once that happens, open it completely. Now turn your attention to the SIM card slot. For this, slide the panel slightly towards the USB port, and then pull it out. Don't really understand the entire complication. Separate handling of the two ports would have been better - time saving as well as longevity of the loving parts. Flip the phone to the bottom panel and there is the speaker. No other moving parts on the phone, since even the battery is closed away and cannot be accessed.
The Lumia 800 seems to have a lot going for it, design-wise. It feels good to hold, has a nice sophisticated feel and minimalist looks as well.
Features & Performance
We had criticized Nokia quite a bit recently for launching very good yet under-powered phones - the Nokia E6 being a good example. However, that seems sorted now. The Lumia 800 comes with a Qualcomm Snapdragon MSM8255 processor clocking at 1.4GHz on a single core. There is 512MB RAM to help move things along as well. The single core processor will surely raise a few eyebrows, particularly if this is priced in the same bracket as some well established dual core Android phones and the iPhone 4. This neatly brings me to my next point - Windows Phone Mango doesn't need any more grunt than this, or so it seems. We have seen this OS in action on the older gen Samsung Focus smartphone, as well as the newer ones - the Samsung Omnia W and now this. The interface is zippy, transitions are silky smooth and the phone doesn't slow down at all. Quite creditable considering the host of 3D effects in the menu.
The 3.7-inch display is the AMOLED type with a resolution of 480 x 800. This display type is similar to the one we saw in the Samsung Galaxy SII, albeit a smaller size. The darker colours in an AMOLED display draw lesser power. Apart from the battery life benefit, it results in really dark black levels. The rest of the colour bunch is quite vivid as well. Brightness levels are extremely good as well, and even at low brightness settings, it is comfortable for indoor use. The display isn't very reflective, which helps a lot in viewing the text in sunlight. Windows Phone 7.5's UI looked absolutely gorgeous on this display. The rich colours and the deep blacks mean that viewing videos or reading text on this display will be a delightful experience.
There is 16GB storage built-in on the Lumia 800, but no memory expansion slot.
Contact handling has been improved extensively with the mango update. Now, you can even transfer all contacts from any phone to the Lumia via Bluetooth. We tried this with a Blackberry phone, and all 750 contacts were transferred to the People list on the Lumia, complete with any tagged images.
Disappointingly, the call quality of the Lumia 800 wasn't as brilliant as we had hoped for. The clarity was just not there, and it was particularly difficult to hear the other person if you or the other person happen to be in a noisy place. Also, if the signal strength isn't perfect, there will be noise within the call. No problem with the earpiece loudness though.
The disappointment continues on the camera front. First off, there is no front facing camera. That means, video chats are out of the question. Secondly, the 8MP camera is extremely finicky when it comes to lighting. If the lighting is perfect, then the shots that you take will be quite good. However, if you are taking a shot in less than perfect light, or even indoors, then the images will be ruined by the noise. The camera takes time to focus, particularly when taking close-up shots. This snapper can record 720p HD videos, and the quality is quite satisfactory. There is quite a bit of sharpness, but there tends to be a 'de-noise' effect on some details when panning.
But what is really going for the Lumia 800 is the operating system on board. Windows Phone 7.5 looks absolutely gorgeous. We had said this earlier, and will say it again, "WP.7.5 is kicking Android hollow as far as UI slickness and an intuitive feel is concerned". We feel that post the Mango update, only the iOS 5 is better in terms of the slickness, with WP 7.5 in a solid second place. The Live Tiles are an excellent add-on, particularly when you consider that it isn't demanding a high spec hardware package to do all that. The Xbox Live tile, People and Gallery keep getting updated with new elements at regular intervals - usually a few minutes. If you add the weather tile as well, that keeps getting refreshed as well. It is an interesting sight the moment you slide the lock screen upwards!
Nokia have preloaded the Lumia 800 with a couple of their own apps - Nokia Maps and Nokia Drive. The Maps application asks you to download global maps - well you can select which ones you want, and the navigation voice as well. Downloading these helps improve lock-on and navigation speeds. Nokia Drive is the turn-by-turn navigation app that is useful if you rely on your phone to be the GPS device sometimes.
We must say this - the battery life of the Lumia 800 is impressive. Despite constant connectivity to the Internet, a bunch of calls, messages, and lots of web browsing, the battery lasted 2 full days on a single charge. Admittedly, we were in the initial excitement phase and using the phone a bit more than most people normally would!
Our Take
In terms of the package, the Lumia 800 has the hardware, the performance and a very good OS. It does miss out on a memory card slot and a front facing camera. We just hope Nokia get the pricing right, and don't overprice it.
Price: TBA (Update: Rs. 29,999)
Specs:
Qualcomm MSM8255 Snapdragon 1.4GHz processor; 512MB RAM; Windows Phone 7.5; 3.7-inch AMOLED display, 480 x 800 pixels; 16GB storage; 8MP camera with 720p HD videos; micro SIM slot only; 1450 mAh battery
Ratings
Features: 7.5
Performance: 8
Build: 8
Value: 6.5
Overall:7.5
Contact: Nokia India
Phone: 91 (city code) 30303838
Email: http://www.nokia.co.in/support/ask-nokia

Vote and Win!

Digit Icons of Trust 2011 Survey

Visit http://thinkdigit.com/trust to vote for your favorite tech brands in India.
Survey participation gives you a chance to win exciting gifts like wireless input devices, earphones and special edition Digit branded T-shirts.
As an appreciation of your valuable time and input, every participant will receive an assured gift in the form of Digit discount vouchers.
We encourage you to participate in multiple surveys to increase your chances of winning more goodies.