Brilliant Nokia Asha 502
This is a really great phn.. good performance, good battery life, good camera and good design with glassy back cover. The Nokia Asha 502 is the successor to the Asha 501, and has some noticeable bodily and internal OS feature tweaks. In the Asha 502 feels both compact and strong. We found its build and overall design very appealing, and the phone itself is comfortable to carry around.
See More
Bad Performance
Performance is the main factor of a mobile. And this phone lacks in performance.camera and UI quality is good.This product is not recommendable
See More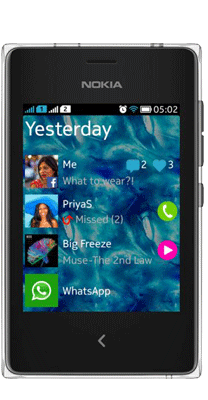 Have this Mobile?
Write a Review Now