We all wondered what Google-owned Motorola was up to, and when the Moto X Phone was sort of confirmed, we have all been excited to get a glimpse of it. Today, Motorola has released a full-page advertisement in the New York Times, The Washington Post, USA Today, and The Wall Street Journal. The ad also shows off the company's new logo.
Motorola touts the x phoneWhere to buy
5999 as the first smartphone to be designed, engineered and assembled in the US. The ad goes on to say that the X Phone is "the first smartphone you can design yourself. Because today you should have the freedom to design the things in your life to be as unique as you are."
Now, we know that Android as an OS gives users some customizations options such as adding widgets, shortcuts and folders on the home screen. This means that if two people have the same Android smartphone, the experience on both the devices will be different. Similarly, companies such as Samsung, HTC and more have developed their own UI overlaying the Android OS to distinguish the user experience in the devices. So, to just offer software customization would hardly make the x phoneWhere to buy
5999 the first of anything.
What's more possible, is that Motorola will offer hardware customization options, offering a single model with different choices available for display, processor, storage, etc., just like the select-your-configuration model Dell pioneered for laptops in the last decade.
Considering this is the first official step in a large marketing campaign we think it won't be long before we get a glimpse of the phone. Motorola also has a new logo in place which of familiar to the original logo. It is an "M" with a multi-coloured ring surrounding it. Below the logo, it reads, Motorola, a Google company.
What also remains to be seen is how different is this "X" phone when compared to Google's Nexus family. Will the x phoneWhere to buy
5999 pose direct competition to future Nexus devices, or will this be something entirely new. What excites us the most is to see what customizable options the device offers. We hope its more than just a few widgets.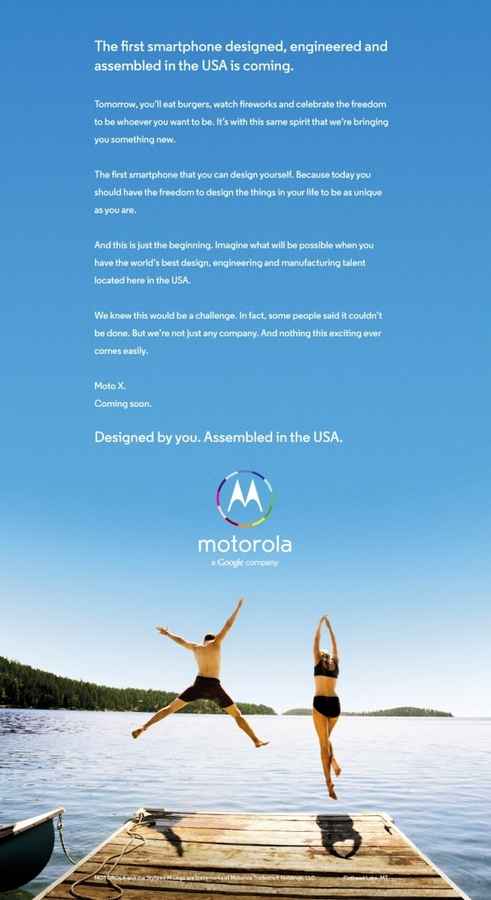 Source: GSM Arena