Images of an unknown HTC device with a secondary screen have been posted on Weibo. The name of the device is not yet known, but the secondary display looks very similar to the one used by LG on the V10 and V20 smartphones. Images also suggest that the display will be used to show time, notifications and access certain apps. However, this won't be anything new as these features are already offered by the LG V20.
The back of the device suggests that HTC will go for a glass rear panel instead of metal like the HTC 10. There is also a significant camera hump at the back of the device. One of the images also shows that the phone may be available in at least four colour variants.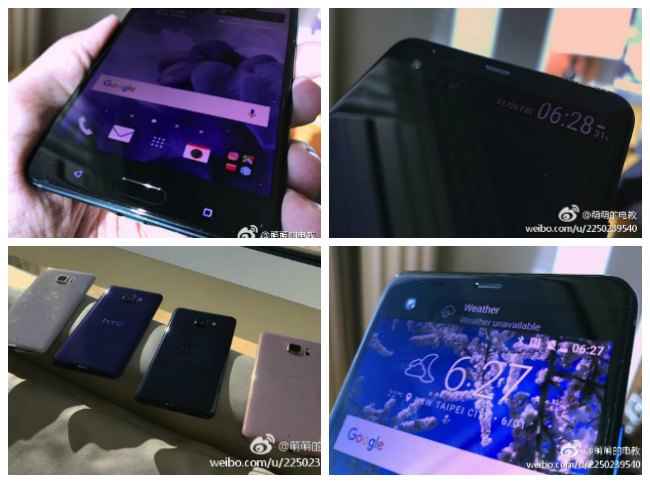 The name or other specifications of the device is not yet known, but the phone is speculated to have the codename 'Ocean Note.' HTC is holding an event tomorrow and is teasing the event with the tagline, "it's all about U." It's possible that the device might be unveiled at the event and be called Htc U.
It is all about U. Join us live 12 Jan 2017 (3AM EST/12AM PST) #BrilliantUhttps://t.co/JFTzcvpGHnpic.twitter.com/OXJCT6ciGs — HTC (@htc) January 10, 2017