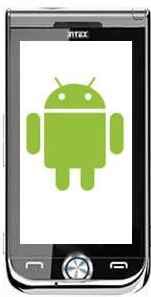 Intex has reportedly announced the release of its cheapest Android smartphone in the first week of February 2011, priced at just Rs. 5,500. Just as we were wondering about its unexpected entry into the mobile market a few months back, it appears that Intex is determined to establish its market share in the lucrative Android cellphone market.
[RELATED_ARTICLE] It is expected to directly compete against the likes of Micromax's Andro A60, vying for the title of "cheapest Android cellphone" in the Indian market, as well as the upcoming Froyo-based Huawei U8150. The Intex smartphone will reportedly ship with Android 2.2 (Froyo), 3.2 megapixel camera, 2.8-inch resistive touch-screen, Wi-Fi and GPS.
This should be great news for all the Android fans who have expecting something more affordable!