Blaine Bublitz, a security researcher used a JavaScript based platform called node.js. to control a robot through Google Glass. Bublitz, managed to turn the wearable device into a control system for a Parrot AR drone.
Bublitz who attended a hacking seminar in July used node.js, (a packaged compilation of Google's V8 JavaScript engine) to control robots to create a program that would work for different controllers and vehicles. He managed to control the device to respond to movements like a jerk of head instead of voice commands for processing. Bublitz also added up-and-down movements for optimal steering of the robot. He was able to control the AR drone successfully via Google Glass, although he experienced some glitches while using the device. Bublitz stated that he couldn't see where the robot was while he was controlling it and added that something that could be of about eye height would have been better.

He further stated that he would like to work on the ability to rotate the drone left and right based on Google Glass' azimuth value. The program is available for download from Bublitz's GitHub profile for users who want to experiment with the program.
Another interesting project using Google Glass called Field Trip, that has been developed by Niantic Lab. The app aims to boost exploration tourism in areas by providing ideas for interesting places to visit. However the technology will take a long time to develop and Google has confirmed that Glass won't be hitting the consumer market before 2014.
A Google spokesman added about the project, "We're always adjusting and readjusting timelines. The most important thing that we do is focus on building a great product for users whenever that might be launched."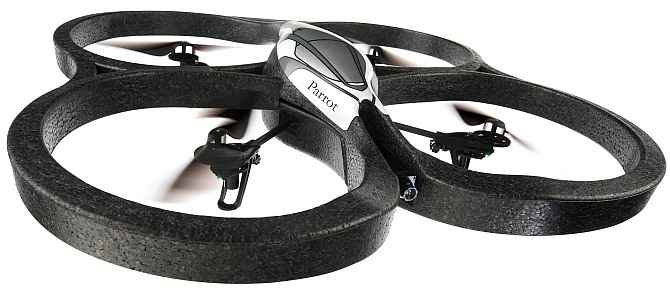 Source: IndiaTimes