Gionee has announced its latest flagship smartphone Elife E7, which will be unveiled on Christmas Eve in India. Let's take a look at what this phone has to offer.
The main feature of the Gionee Elife E7 is its impressive 16-megapixel camera, courtesy of the Largan M8 lens and 1/2.3-inch sensor with large 1.34µm pixels. Compared to the competition, Gionee believes this particular OmniVision sensor has the best balance between resolution and pixel size, and the phone maker even went as far as claiming that this already beats the 1.12µm, 16-megapixel counterpart on the yet-to-be-announced Galaxy S5.
The 1/2.3-inch OV16825 is capable of shooting full-resolution 16-megapixel video at 30 frames-per-second (FPS), 4K, 2K (3840 x 2160) video at 60 FPS, and 1080p HD video at 60 FPS with extra pixels for electronic image stabilization (EIS). Additionally, the sensor features an on-chip scaler, that allows users to capture multiple high-resolution frames in rapid succession and also supports 16-megapixel high-speed photography. The company claims that the sensor's 1.34-micron OmniBSI-2 pixel delivers exceptional low-light performance.
"By using our OV16825 CameraChip sensor, Gionee has produced a smartphone that delivers striking imaging results," said Raymond Wu, president of OmniVision.
There is also an 8MP front camera, which Gionee says is better than the main camera found on the iPhone 5S, and super narrow 2.33mm screen bezel keeps the width of the phone down to a minimum.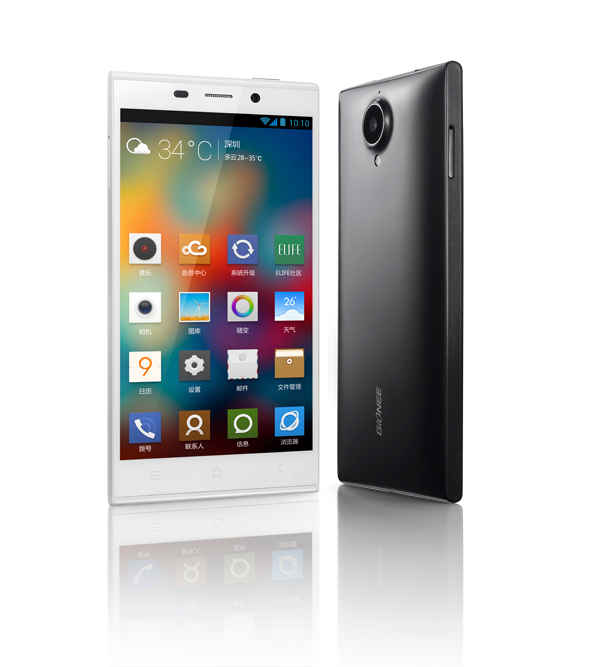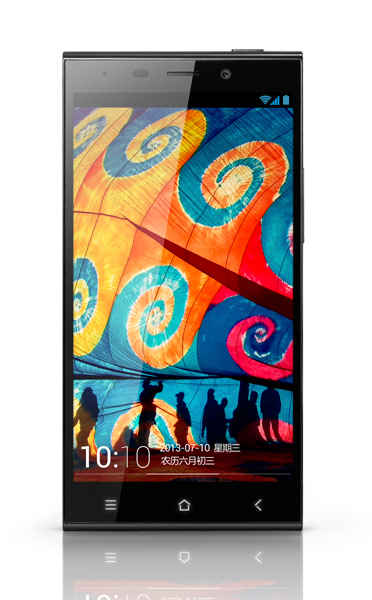 Instead of relying on a Mediatek chipset, Gionee has used a 2.2GHz quad-core Krait 400 processor on a Snapdragon 800 chipset, a trend that's not usually followed by other Chineses handset manufacturers. The 4G LTE variant of the elife e7Where to buy

11999 will be the first smartphone globally to house a whooping 2.5 GHz Krait 400 CPU.The E7 with 16GB of internal storage will also feature 2GB of RAM, while the 32GB model will have 3GB of RAM on-board.
The E7 runs on Amigo 2.0, which is their own heavily customized version of Android. The Android 4.2-based Amigo ROM comes with some interesting features. The most notable ones include automatic classification of text messages, contextual action bar below text messages, live task cards while switching between apps, unique camera features (including a full-manual mode and a makeup mode with several choices) and the overall clean visuals.
This smartphone is seen as a direct competitor to the Nexus 5. Gionee's camera has the potential to completely outshine the one present in the Nexus device and in terms of its display, Gionee elife e7Where to buy

11999 has a 5.5-in screen as compared to the LG Google Nexus 5's 4.95-in display, Both devices are equipped with the Snapdragon 800 SoC. Gionee offers a removable 2500mAh battery which is slightly higher then the Nexus 5 which has a 2300mAh non-removable battery. We will know which is the better smartphone once we get our hands on the ELife E7.
The Gionee elife e7Where to buy

11999 will be available in Black, White, Blue, Pink, Green, Yellow and Orange color options. The 16 GB variant is priced at 2,699 Yuan (about $443), while the 32 GB model carries a price tag of 3,199 Yuan (about $525) in China . We expect the price to be around Rs 30,000 in India.
Read our review of the Gionee Elife E6 here.
Check out the official Gionee Elife camera functions in the video below.