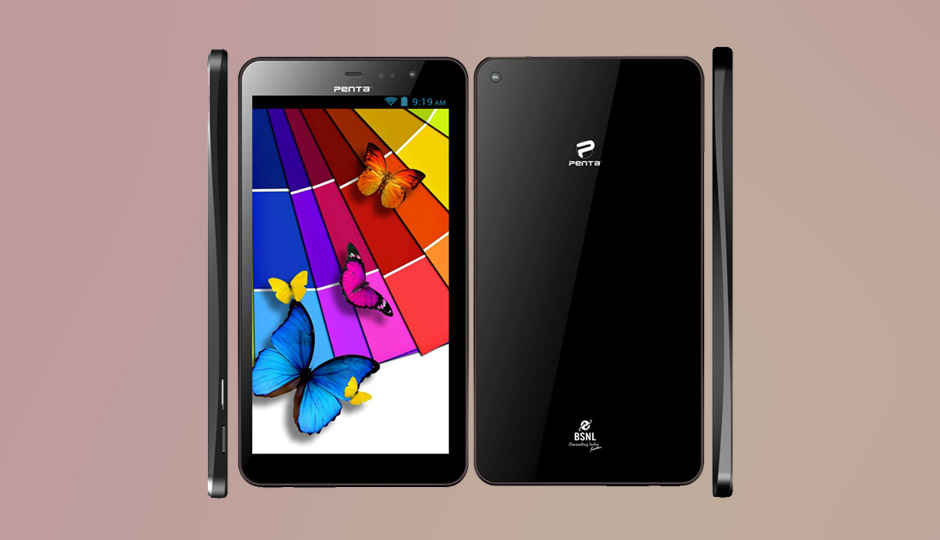 The BSNL Penta Smart PS501 smartphone offers a dual-core processor and a 5-inch display for under Rs. 6000. It sounds like a good deal, but how does it compare to other smartphones offering similar specs?
BSNL Penta Smart PS501 Rating

0

100
Our Verdict
The Penta Smart PS501 by Pantel does not offer great performance, but then it is available at just Rs.5,500. However, we would recommend that one go for a better Android smartphone or even a feature phone at this price segment.
PROS
Inexpensive
5-inch display
CONS
Not the smoothest performer
Battery backup is low
Poor camera quality
BSNL Penta Smart PS501 : Detailed Review
Sporting a 5-inch display and a dual-core processor the Penta Smart PS501 by Pantel seems to look like a good smartphone, but frankly this is not the smartphone you are looking for. We have seen much better smartphones and feature phones in the similar price bracket offering a better experience in terms on build quality and software stability.
Specifications
The Penta Smart PS501 falls in the budget smartphone category and runs on a 1.2GHz dual-core Cortex A7 processor with 512MB of RAM, has 4GB of inbuilt storage (less than 2GB is user-accessible) and a microSD card slot to expand your memory. It has a 5 inch IPS display, a 5MP rear camera, a 0.3MP front camera, dual-SIM capability, Wi-Fi and an 1800mAh battery. The smartphone runs on stock Android 4.2 Jelly Bean.
Design and build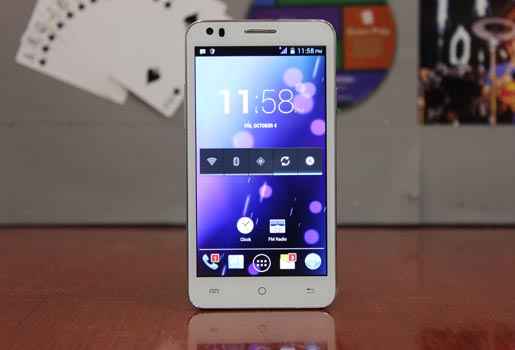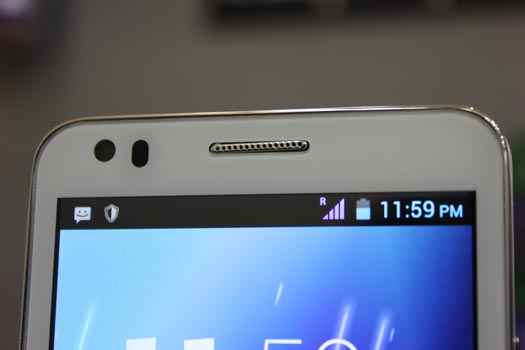 As per the limitations set for a smartphone available at Rs. 5,500 the Penta Smart PS501 doesn't offer much in the design and build department. The smartphone is pretty large and feels heavy in the hand. Made entirely of plastic, it has a chrome finish on the edges, the power and volume keys and the earpiece. The overall build quality isn't that appealing and the finishing details are very poor. However, it's clear that Pantel has tried its best to make a good looking smartphone for a low price.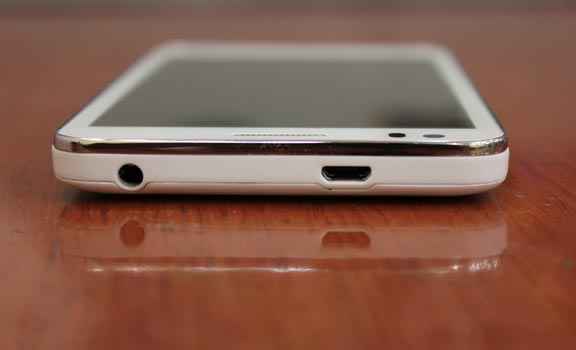 The display, which is a 5 inch IPS panel with 854x480 pixels resolution, has decent brightness levels and viewing angles. The touch response of the display was fairly decent but we did notice slight lag while typing and using multi-touch gestures. There is a 0.3 MP camera on top of the display, in case you want to make video calls or take a selfie, although the quality of the front camera is horrendous.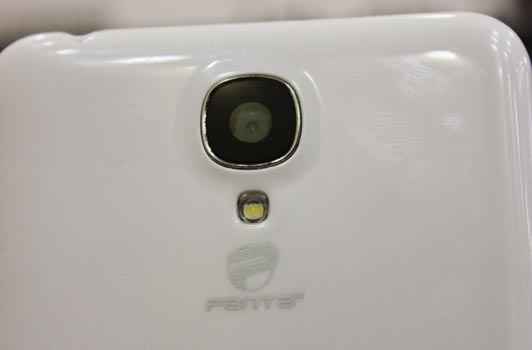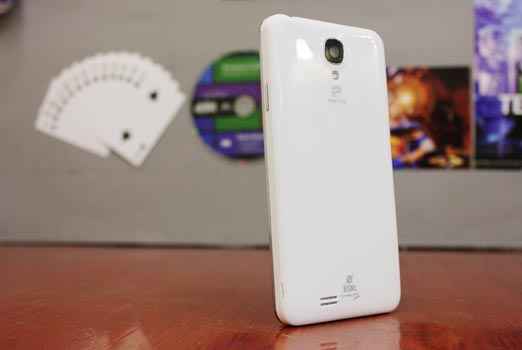 The right edge has the power/lock key and the top has your usual 3.5mm audio jack and the microUSB port for charging and data syncing. On the left edge you will find your volume control keys and at the bottom there is a hole for the microphone. The back panel is made out of glossy plastic and houses the 5MP camera with an LED flash and the speaker grill at the bottom. Under the back panel there is an 1800mAh battery, a microSD card slot and two SIM slots. Surprisingly the smartphone doesn't support 3G networks so one would have to suffice with EDGE or use Wi-Fi.
OS and performance
The Penta Smart PS501 runs on stock Android 4.2 Jelly Bean so there isn't anything unique about the UI. The smartphone doesn't handle the OS that well and it is quite noticeable when you skim through the homescreens or through your menus. Transitions and animations on the smartphone aren't that smooth but then one cannot expect fluid performance out of a smartphone at such a low budget.
We did go on and run some benchmarks on the Penta Smart PS501. Of course we didn't expect much but here are the scores.

As you can see, the smartphone doesn't do so well in synthetic benchmarks especially in the graphics department.
Our standard battery test showed that the Penta Smart PS501 used about 30 per cent of the battery in one hour while we ran a full HD video for one hour. That means that the smartphone is capable of running for only about 3/4 of a day of normal use before requiring a charge.
The benchmark results showed that the smartphone isn't that good when it comes to graphics performance and this was pretty evident when we played Real Racing 3. The game showed a lot of lag and low frame-rates. So this is definitely not a smartphone if you play a lot of high end games, basic games like Temple Run, Angry Birds should work fine.
Conclusion
The Penta Smart PS501 is targeted at someone who is looking for a basic 5-inch handset running on Android in the price range of Rs. 5,000 to Rs. 6,000. The Penta Smart PS501 does suffer on quality hardware and performance, but at such a price we cannot blame the manufacturer for such an output. There are much better options available in the market like the Nokia Asha 501, Samsung Galaxy Pocket Neo or even the Micromax Bolt A61 which should be sturdier than the Penta Smart PS501.