Smartphones on a budget are now fairly better than what they used to be till about 6-8 months back. Back then it was fairly safe to assume beforehand that a smartphone on a budget will compromise severely on features and specifications. And in most cases, that assumption turned out to be true.
Now, however, there are some fairly well loaded smartphones available under Rs. 20,000. The smartphone makers are quite motivated to change that perception.
For example, Sony has some very neat smartphones – the likes of the Xperia Go and the Xperia Sola. Blackberry has 3 Curve smartphones up to the Rs. 20,000 barrier. HTC has always loaded the budget smartphone category with quite a few decent offerings. All in all, this is a good sign for the consumer – better choice, after all.
If you are buying on a specific budget, these are the phones you should consider. These phones are not necessarily in any order or performance or price, but just the best options that we think you should check out at the shop.
HTC One V: Possibly the best Android phone in this price category. The operating system is pretty much up to date with Android 4.0 on board out of the box. HTC Sense is by far the most visually appealing Android UI out there, and the updated version is quite smooth. During our tests, the HTC One V did not do the characteristic hoodwink routine by crashing, and shows that HTC have done some hard work in the optimization of the entire package.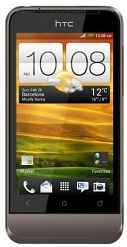 Yes, the single core 1GHz processor does lose out to the dual core 1GHz processor on the Sony Xperia Go in the same price bracket. But, the One V has the advantage with a bigger display (3.7-inches to 3.5-inches) and higher resolution (480 x 800 pixels as against the Go's 480 x 320 pixels). The build and design of the unibody is very similar to what we saw in the HTC Legend some years back. HTC makes the solidest phones, at least to feel and use, and the One V doesn't feel budget in any way. This really is the Android phone to buy under Rs. 20,000.
Nokia Lumia 800Where to buy

11111

18885: The Lumia 800 came and conquered, well somewhat, at a much higher price tag. But in a surprise price correction sometime back, the Lumia 800Where to buy

11111

18885 now is a steal deal at under Rs. 20,000. It is retailing for around Rs. 19,000 now. Let us start with the build quality first. The use of high quality materials and the unibody design will impress straightaway. It is available in multiple colours, and that adds to the choice.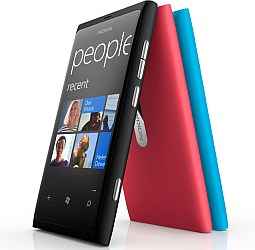 When we had tested the Lumia 800Where to buy

11111

18885, we had said that the 3.7-inch display is among the better ones out there – resolution of 480 x 800 pixels, very crisp text handling, deep black levels and good colour handling. Windows Phone 7.5 attracts with the simplicity, and the performance helped by the 1.4GHz processor is rather smooth. Do remember, there is 16GB built-in storage, but no expandable memory slot.
BlackBerry Curve 9320Where to buy

3250

4279: This phone is retailing at the moment for around Rs. 14,000, and could be the BlackBerry to have if you want something a step higher than the entry-level version. The advantage of the Curve 9320 is the very good battery life, and it comes with the current latest OS 7.1 onboard.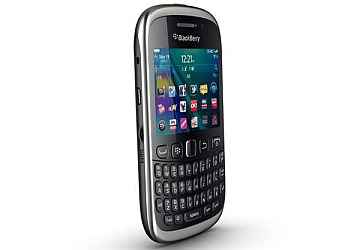 Performance sees an improvement in terms of smoothness as well, with the new OS and 512MB of RAM. However, the Wi-Fi Hotspot feature could just be of interest for you, if you happen to be travelling a lot. The physical QWERTY keyboard is just as good as it gets, and is a huge upgrade over the previous generation Curve phones.
Nokia E6Where to buy

4500

25332: The E6 has a lot going for it, and is one of the alternatives if you need a phone with a physical QWERTY keyboard, but do not want a BlackBerry. In a nutshell – it has a slim form factor, high quality build, very comfortable keypad and a good display – all for roughly Rs. 16,000. The touchscreen has very good response, and the battery life is indeed excellent – typical Nokia phone of the old! It has now been updated with the Symbian Belle OS, and while that is probably the last update the E6Where to buy

1870

2040 might see, it still remains very functional.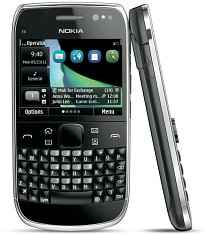 For those of you who send mails a lot, this is a phone to consider. Surprisingly, it lags behind in terms of social networking apps, and that is possibly the only drawback we can see.
Samsung Galaxy S Duos: For around Rs. 16,900, this is a fairly powerful dual-SIM Android smartphone. The S Duos has a 1GHz processor, and comes with Android Ice Cream Sandwich onboard, and that is helped along by 768MB of RAM. The 4-inch display has a 480 x 800 pixel resolution, and the phone features 4GB of built-in storage, along with a microSD slot.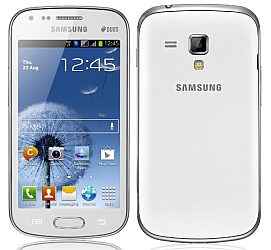 We would recommend this phone because of two reasons – the dual-SIM capabilities and a fairly big display with a higher-than-usual resolution. The build quality is quite good, and certainly disappoint for the money that you would be spending. Consider this, if you don't like carrying two phones. As a footnote, you can also consider the HTC Desire SV that was launched recently, and is a dual-SIM GSM phone.