So far, BlackBerry has officially announced two BlackBerry 10-based phones – the Z10 and Q10. While the Z10 is a high-end full-touch phone, the Q10 comes with QWERTY keyboard and is yet to be launched in the market. Well, today we might be looking at what could be BlackBerry's third BB10 phone.
A BlackBerryOS.com forum user posted an image of a BlackBerry phone with QWERTY keyboard. The device is being dubbed as the BlackBerry R-series. The purported device could be the successor to popular Curve series of phones. The smartphone may come with improved keypad, as seen in the leaked pic. The image, however, does not provide more details on the phone.
But purported features of the new BlackBerry phone were posted by BlackBerry Empire. According to the site, the new phone is going to be an entry-level one. It is said to come with 8GB on-board storage and side mounted SIM and SD card slots. It may have RAM less than Z10 and absence of physical function key suggests a touchscreen. The device is said to come with a 1,800 mAh battery.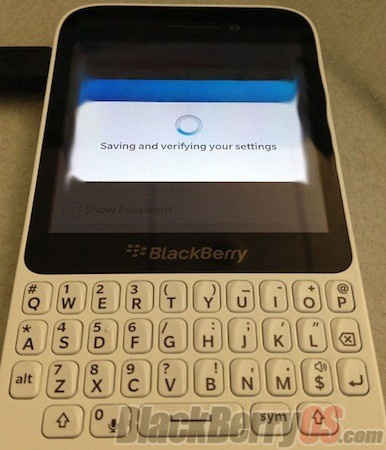 According to reports, the new BlackBerry phone is expected to appear in BlackBerry Live soon and is expected to be priced between $300-400.