Amazing specs, some sacrifices.
The phone is pretty amazing with near stock android and an Oreo update. The specs are it's strong point with snapdragon 625 Oc and 4 gb model. It is an amazing daily driver and you should have no problem using it on the go with a hefty amount of battery remaining when you end the day. This is a really good device for emulation and such i was able to play everything from gba emulation to ps2 on this thing. Most apps are a breeze to use with no lag whatsoever. Split screen is smooth as hell and really nice performer all together. Camera is a mid tier one with a meh front camera and a capable back camera under good lighting also if you like its colour i personally don't. Porting Gcam is the best choice for better colours. Speakers are awesome. Must mention my phone kept switching off....
See More
Not worth your hard earned money...
This the worst phone on market....my friend bought it for me. It has the following problems..... 1. Firstly all these mobiles have a problem of switching off without any reason, and I am facing this problem since the first week of my purchase. 2. My charger stopped working 10 days later. 3. Upper 2inch of my screen is not working from last 20 days. 4. No service centres close by, and even when you call customer service, you only get reassurance. 5. I gave my charger for repair, which is still not back after 20 days and customer service don't know where it is either. 6. No senior personnel will talk to you, even there email is non functional. This is my first review on Amazon, and I am writing this solely because I am so frustrated by this device. So please don't waste your money on thi
See More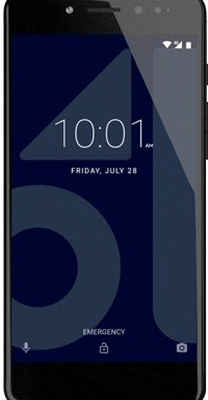 Have this Mobile?
Write a Review Now