Today was a big day for Samsung India as they launched not one, but 5 products in the Indian Market. We have now a 15-inch variant of the Series 9 Ultrabook, two new additions to the Series 5 Ultrabook (Series 5 Ultra Touch and Series 5 535) and the finally, the two stars of the show, the Ativ Smart PCWhere to buy

1199

1199 and Ativ Smart PC Pro, the two Windows 8 slates from Samsung. All the products launched today are available immediately for purchase at leading retailers across the country.
The new samsung series 9Where to buy

5480 notebook features a 15 inch display (matte), and is touted as the thinnest in the world at the moment. It also packs a 3rd Generation Intel Core i7 processor along with 4GB of RAM. The screen gets also gets a bump in brightness up to 400 nits. The new Series 9 Notebook now comes preloaded with Windows 8 / Windows 8 Pro, and is priced at Rs. 1,07,990.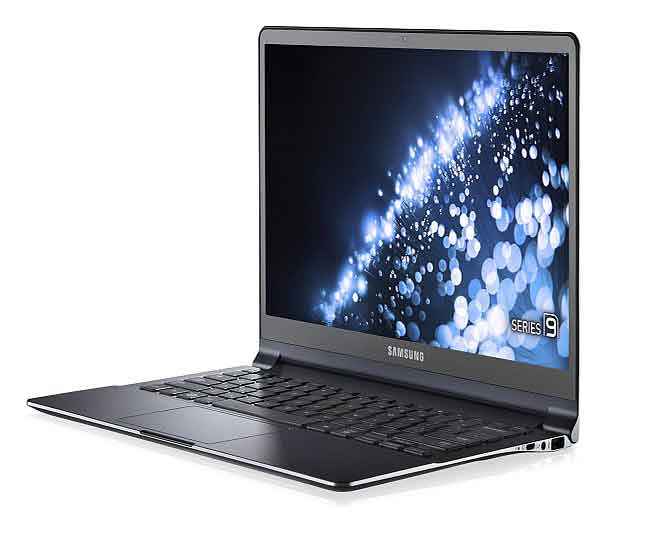 15-inch samsung series 9Where to buy

5480
The next addition to Samsung's lineup is the Series 5Where to buy

127076 Ultra Touch ultrabook. It is a new Windows 8 based ultrabook with a 13.3 inch HD SuperBright screen that supports 10-finger multi-touch. It is powered by Intel's newest 3d generation processors and can be configured to have up to 12GB of RAM along with 500GB of storage with 24GB ExpressCache. To enhance the mobility experience, the ultrabook also comes loaded with a number of ports like one USB 3.0 port, two USB 2.0 ports, a full-size HDMI port along with a 1.3 megapixel front-facing camera for Skype calls. All this portability and performance is packed into an aluminium and fiberglass construction and will set you back Rs. 64,990.
The Samsung Series 5 535 notebook is another addition to the Samsung portfolio, and runs on AMD's quad core A8-4555M processor. Bundled with 6GB of RAM and an AMD Radeon HD 7600G 7550G dual graphics, this notebook is designed to be a powerhorse without breaking the bank. The 535 notebook loses the Touchscreen from compared to the Series 5 Ultra Touch, but also sheds a significant bulk of price, pegging it at Rs. 43,990.
Last but not the least; we see the two Windows 8 Pro tablets from Samsung enter the Indian market. The Ativ Smart PCWhere to buy

1199

1199 runs on Intel's Clover Trail Atom processor and comes bundled with 2GB of RAM and 128GB SSD. The Ativ Smart PC ProWhere to buy

1721

2430

2540 on the other hand is a slightly beefier tablet in terms of specs, boasting an Intel i5 processor and 4GB of RAM with a 256GB SSD to boot. The Smart PC also has a lower resolution of 1366x768 pixels with an 11.6 inch screen area whereas the Smart PC Pro packs 1920x1020 pixels in the same amount of screen area.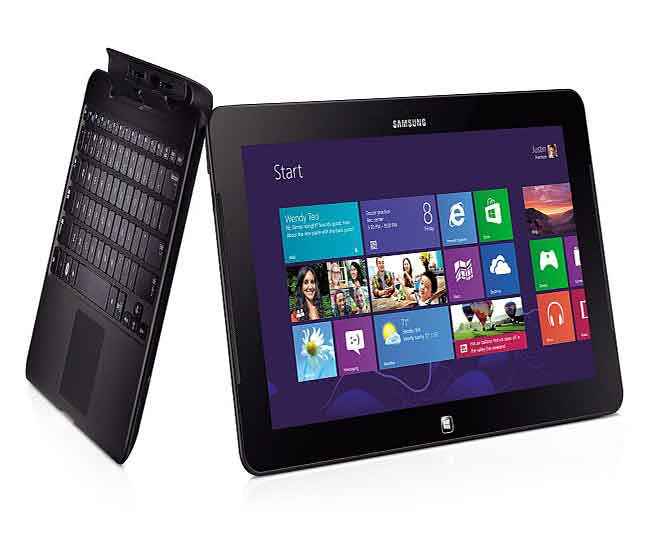 Samsung Ativ Smart PC ProWhere to buy

1721

2430

3014
In addition to the usual Windows 8 goodness, like 10-finger multi-touch support, Samsung has also infused the Ativ lineup with the S-Pen, something we've seen become a hit thanks to the S3 and the Note II. The S-Pen is complimented by a Wacom digitzer which provides it with a 1024-level pressure sensitivity, making it ideal for almost everyone, even artists. Both the tablets feature microSD card slots, USB ports (3.0 on the Pro and 2.0 on the non-Pro), along with mHDMI port. Both the tablets also come bundled with a keyboard dock that adds another two USB ports to the setup. The Samsung Ativ Smart PCWhere to buy

1199

1199 can be purchased for Rs. 53,990 while the Ativ Smart PC ProWhere to buy

1721

2430

2540 will set you back Rs. 75,490.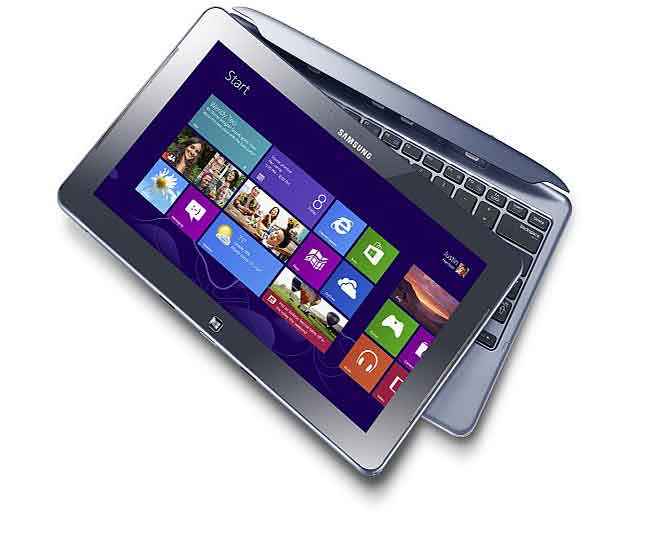 Samsung Ativ Smart PCWhere to buy

1199

1199
Other Popular Deals
*Includes Cashback
​