On March 7th, Korean giant LG announced the launch of its ultraslim notebook – the LG X300 – in Asia, Middle East, and South America, ahead of the rest of the world. Showcased at the CES 2010, the super thin notebook weighs in at 970 grams and is just 17.5 mm thick with an 11.6 inch display, up to 2 GB of RAM and a 128GB SSD, as well as integrated 3G. Aesthetically and ergonomically, the netbook is simply designed with minor embellishments such as a reflective & nearly full-size keyboard and a borderless touchpad. It is available in two colours: shiny white and light brown.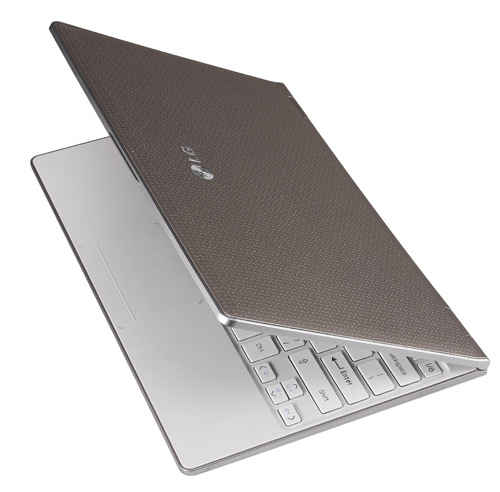 Powered by a 2GHz Atom Z550 Menlow processor, one cannot call the LG X300Where to buy

799

799 fast or powerful or a laptop, but it is probably a fast enough netbook. Other features of the netbook include nearly silent fan-less operation, a 1.3 MP webcam, SRS TruSurround HD sound, and LG's software suite – the LG Smart Pack. Comparisons have been made between the LG X300 and other ultraslim notebooks, including the Sony VAIO X, Dell Adamo, and the MacBook AirWhere to buy

53550 (which the LG tries to compare itself against), but the Dell Adamo and MacBook Air have the definite advantage of being powered by Core 2 Duo processors. LG says that the prices "will vary country-to-country and will be announced separately in each market". We'll give you the specifics real soon.