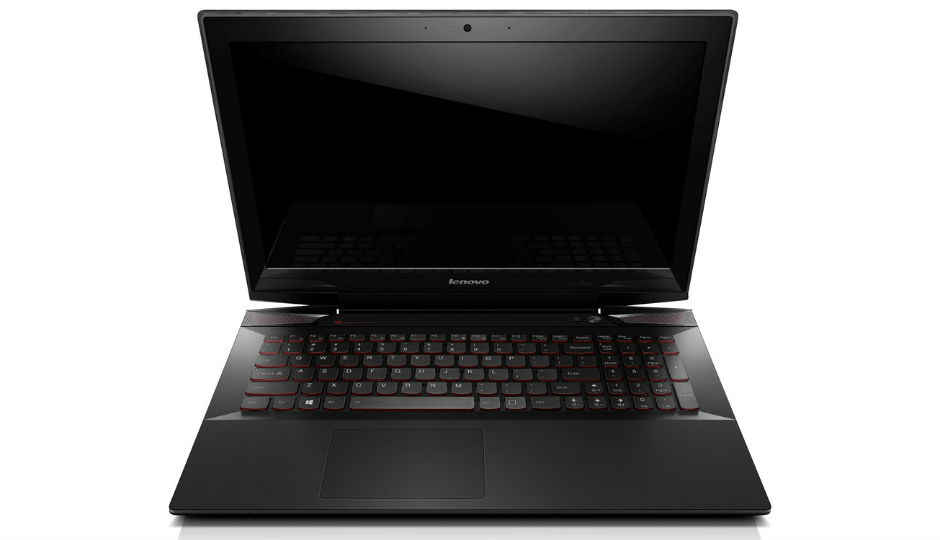 Lenovo Y50-70 Price in India

65000 /-

Buy Now
Lenovo Y50-70 Brief Description
If you're looking for a sub-1 lakh rupee gaming behemoth, definitely consider the Lenovo Y50-70 – a great gaming laptop at the price. Just take a look at its specs: Full HD 15.6-inch screen, Intel Core i7-4710HQ chip, 8GB DDR3 RAM, 1TB HDD + 8GB SSD, and NVIDIA GeForce GTX 860M graphics with 2GB GDDR5 memory. It's specs are very similar to an entry-level Alienware priced a lot higher. Let's just say that you won't be disappointed while gaming on the Lenovo Y50-70.
Lenovo Y50-70 is a stylish and powerful Gaming Laptop and is powered by Intel Core i7 (4th generation) processor clocked at a speed of 2.5 GHz with Turbo Boost Upto 3.5 GHz and sports a 15.6 inch Full HD LED Backlit LCD display that comes with a resolution of 1920 x 1080 pixels,so the picture quality is crisp and detailed.The screen size is big enough for an enriching gaming, surfing and video watching experience.On the memory front, the laptop is equipped with a hard drive of 1 TB with 8 GB SSD and a 8 DDR3 RAM,thereby making it possible to store ample amount of data.All the above features ensure that you breeze through all your tasks throughout the day.The connectivity options available on the device are WiFi, Bluetooth 4.0,1 x USB 2.0, 2 x USB 3.0, HDMI.It supports an optical Drive, comes with Built in HD Webcam, Multi media card reader, Backlit keyoard.It is backed up by a 4 cell battery that keeps the device running for upto 5 hours or a considerable amount of time.It is loaded with JBL Speakers and Dolby Advanced Audio for a great audio experience.
Lenovo Y50-70 Specification
display technology
Full HD LED Backlit LCD display
connectivity
1 x USB 2.0
2 x USB 3.0
HDMI
features
Built in HD Webcam
Multi media card reader
Backlit keyoard
processor model name
Intel Core i7 (4th generation)
clock speed
2.5 GHz with Turbo Boost Upto 3.5 GHz
ultra-low voltage (yes or no)
graphics processor
4GB GDDR5 Nvidia GeForce GTX 980M
hard drive speed (in rpm)
optical drive
8X SuperMulti DVD RW Drive with Dual Layer Support
battery backup (in hours)
warranty and manufacturer info
operating system (with version)
Buy Now
Redmi Note 6 Pro 4GB 64GB Black

Rs. 12185 *

Buy Now

Lenovo Ideapad 15.6-inch Laptop...

Rs. 24490

Buy Now

Lenovo Y50-70 59-441908...

Rs. 65000

Buy Now
*Includes Cashback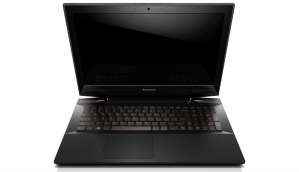 Lenovo Y50-70 User Reviews
I'm writing this review form my Y50 70 itself

Sexy Entry Level Beast. Need for Speed rivals on ultra setting gives me around 56 fps. Note: I have the GTX 960M version. I'd say go for it. The build quality is decent too. And its pretty light as compared to other gaming laptops. And believe me when I say the speakers and the sound card is Fucking Mindblowing. The only downsides are Average battery life and some users finding the display a lille less bright than what they'd prefer.

BEST GAMING LAPTOP FROM LENOVO EVER. I GOT DISCOUNT ON MY PURCHASE FROM HERE http://bit.do/flipkart-deal

Lenovo Y 50 70 brief review

Combining the 4710HQ with 8 gigs of RAM and 4 gigs of 860M, Lenovo has done a decent job here. While you can run most games at maximum settings, the laptop tends to heat up as the heat dissipation outlets are beneath the body. Temperatures shoot up to almost 100 deg Celsius while playing Ryse:Son of Rome at max settings. Sound Clarity is quite good, thanks to JBL speakers and a dedicated subwoofer. Viewing angles of the screen are quite good, the island keyboard is also good, keys feel responsive enough, and spring up back quickly. Another downside is the trackpad. The right click does not seem to work at all. You\'ve got to press real hard to make that click register. Overall a good choice as a gaming laptop under a lakh rupees.

Aside from the 1 TB HDD stuttering wich is quite annoying and for wich lenovo have chosen to turn a deaf ear, the Y50-70 isnt all that bad. Gaming of most 2014 games can be attained at medium to utra settings at around the 38-60fps range. Games is have personally played are.. COD:Advanced Warfare - Stellar smooth game-play 50-60fps high/ultraCOD: Ghosts - Ultra settings butter smoothBF4 - Very high/Ultra settings smoothFar Cry 4 - 35-45fps medium/low settingsNFS - Rivals - Ultra settings smooth as silkInjustice: Gods among us - high/ultra smooth gameplayBioshock Infinite - Ultra settings smoothMiddle Earth :Shadow of Mordor - 40-48fps high/ultra settingsWolfenstein: The New Order - Medium to high settings decent gameplayStreet Fighter Ultra - Super smooth gameplay at ultra.
Read All User Review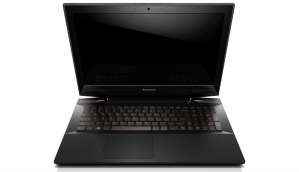 Have this Laptop?
Write a Review Now