Adding to its ENVY line of thin and light laptops, HP launched the new ENVY x360Where to buy

73490

74934

83795 in India today. The ENVY x360 13, as the name suggests, is a 13-inch convertible laptop that sits between the two existing x360 models from HP—the original Spectre X360 and the relatively new Pavilion x360Where to buy

32775

35338, whose reviews can be found here and here respectively.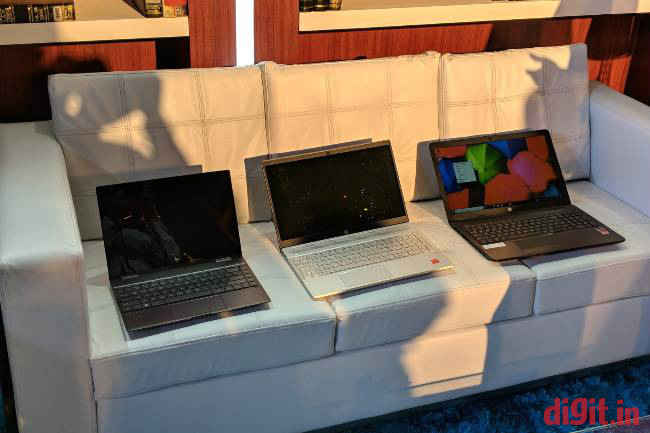 L-R: ENVY x360, Pavilion x360, Pavilion 15
The new HP ENVY x360Where to buy

73490

74934

83795 is powered by AMD processors and AMD Vega GPUs. When the new model goes on sale in November this year, it will be available in two variants: the starting variant will have an AMD Ryzen 3 processor, 4GB of RAM, and a 128GB NVMe solid-state drive. It will set a buyer back by Rs 60,990. The more expensive variant will have an AMD Ryzen 5 processor, 8GB of RAM, and a 256GB NVMe solid-state drive. It will bear a price tag of Rs 74,990.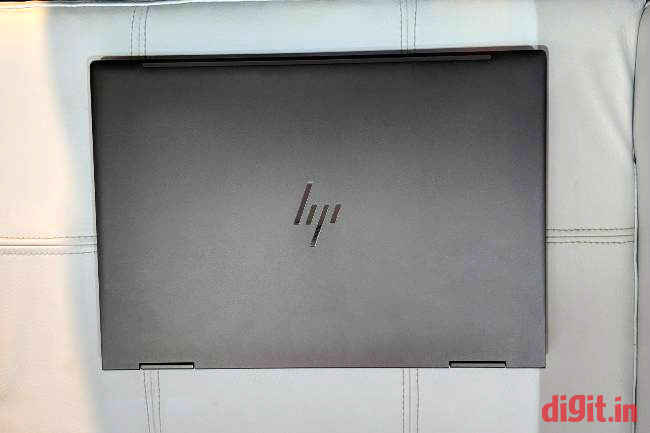 ENVY x360Where to buy

32775 in its Dark Ash Silver colour
HP claims it has plans of launching a more sophisticated variant of the ENVY x360Where to buy

73490

74934

83795 next year with an AMD Ryzen 7 processor and a 4K display when it feels the market is ready for thin and light laptops with six-digit price figures. In its Dark Ash Silver colour, the ENVY x360 shows off a Damascus steel pattern along the display hinge and 'angular' edges all around. The convertible laptop also features Corning Gorilla Glass NBT protection on the screen and speakers tuned by Bang & Olufsen. At the launch, HP also introduced the HP Command Center, a utility pre-installed on the Windows 10 that comes with the ENVY. The utility allows the users to optimise system performance, fan noise, and temperature using HP's CoolSense technology.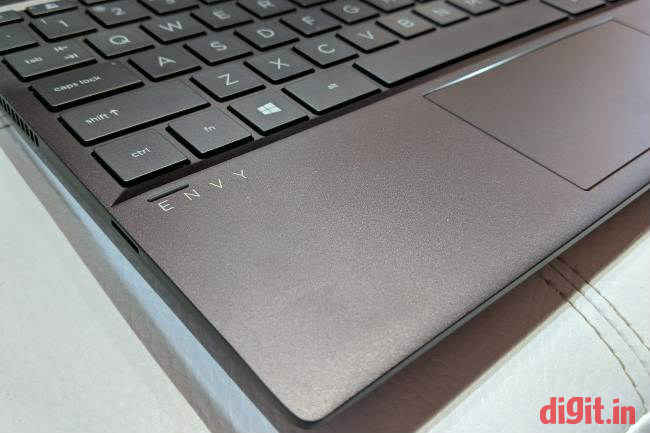 Keys have only 1.3mm of travel but feel good to type
Quick hands-on
From the few minutes I got to spend with the ENVY x360Where to buy

73490

74934

83795, I could tell that it was veritably a thin and light laptop—it was extremely light to lift and carry around. The device appeared slim enough for small backpacks and tote bags. I noticed a single USB port, a 3.5mm audio jack, and a microSD card reader on the left side. On the right I saw another USB port, a USB Type-C port, and the charging port. One of the product managers on the floor informed me that the device is capable of being charged via the USB Type-C port.

Ports on the right include USB-C

Ports on the left include microSD card reader
Expecting the typing experience from a keyboard having only 1.3mm of key travel to be somewhat underwhelming, I began tapping on the ENVY's keys only to proven pleasantly wrong. The typing experience felt akin to that of the Lenovo Yoga 730, whose review can be found here. On the face of it, the HP Command Center utility seems like bloatware no one asked for, but only a full review of the laptop will tell us if it's really useful. A review will also tell us whether the charging cable included features the regular charging pin or a USB Type-C connector.
Other Popular Deals
*Includes Cashback
​