Sony India today showed off the next generation hybrid Ultrabook, the Vaio Duo 11. The vaio duo 11Where to buy

6170 will be priced at Rs. 89,990, and would be available in India starting end of December 2012. It can switch between being a tablet and being a full-fledged ultrabook. With the flexibility hybrid devices tend to offer, we are fairly certain that they will be rather popular in 2013. Just that the pricing has to be right, though. In the meantime, here are some first impressions of the device, from the time we spent with it at the event.
- The vaio duo 11Where to buy

6170 has an 11.6-inch Full HD touch panel. Sony says the hybrid device features the Opti-Contrast panel which is slightly different from a conventional touchscreen panel – the touch panel and the LCD are joined together with glue, as compared to the conventional panel that has an air gap between the LCD and the touch panel layer. From the touchscreen experience, it didn't honestly seem very different from most touchscreen devices we have tested. The response is very sure, but we aren't very certain how much of precision improvement this panel type brings. Maybe we will see some differences when we test the device in detail.
- While Sony says the vaio duo 11Where to buy

6170's display isn't reflective, that is not entirely correct. From what we experienced, some ambient lights will still reflect off the display. But we have to agree with Sony about the wider viewing angles, which certainly seemed better than most tablets and ultrabooks we have tested. The full HD resolution is a real bonus though, because for most of your multimedia consumption on the tablet mode when on the move, this display does make for a rather good companion. Colour reproduction is sure and vivid, without a loss of sharpness overall.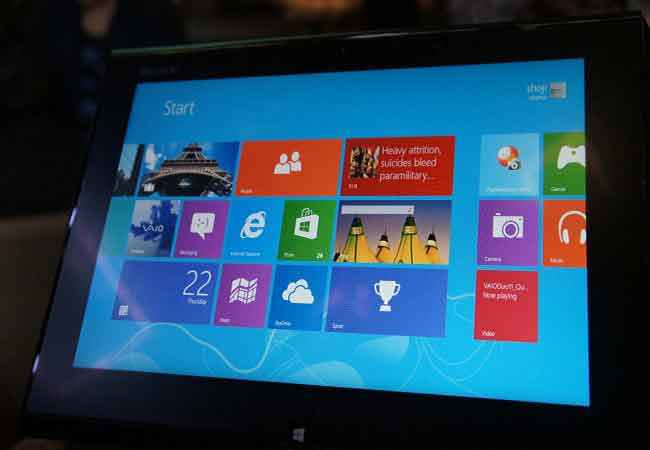 - The Sony vaio duo 11Where to buy

6170's Surf Slider design allows you to switch between tablet and ultrabook mode by just sliding the display forwards and up, or back and down. You don't need to open the display, or flip the entire thing around to switch between modes. This is reminiscent of the Asus Eee Pad Slider (read our review) from a couple of years back. Sony says unofficially that the hinge is tested for minimum 10000 times open and close movements. Rather workable design, the value of which will be appreciated when you try to switch between devices in the middle seat of an airplane, in the cattle class!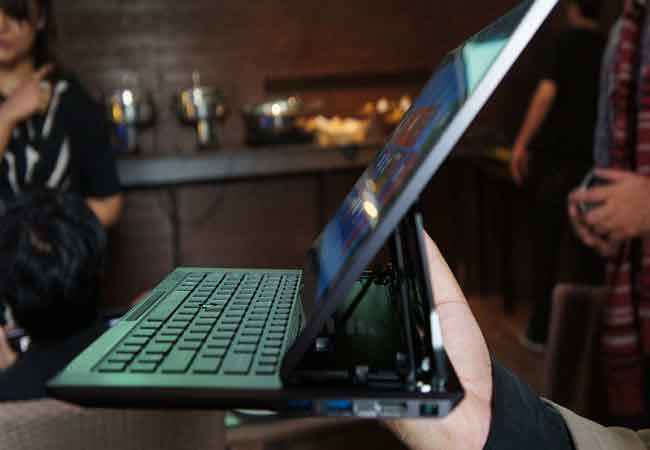 - The bezel around the vaio duo 11Where to buy

6170's display is touch sensitive as well, to allow you to utilize the Windows 8 gestures to the fullest. This is something we had first seen on the BlackBerry Playbook.
- The front of the vaio duo 11Where to buy

6170 is completely clean, with just the Windows icon labeled Home key.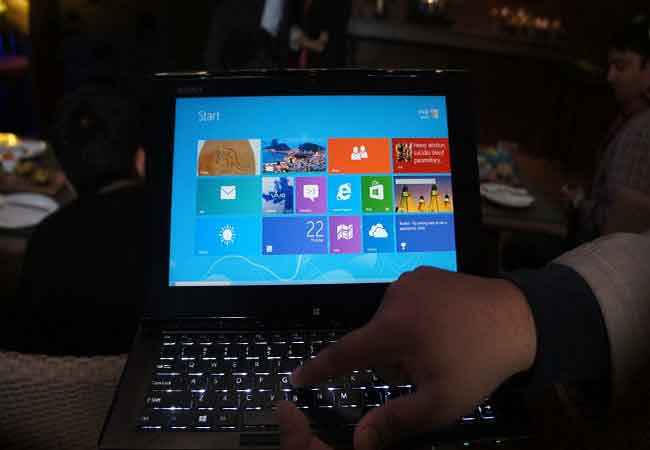 - The keyboard seems well laid out, but for someone who is used to the travel of a full-fledged laptop keyboard, this kind of a setup will always take time getting used to. Surprisingly, in the middle of that is an optical trackpad, very similar to what we have seen on BlackBerry phones! Nice touch, since it is an alternate for the full touchpad, and will be needed only in very few scenarios. Mostly, it is the touchscreen that will be used.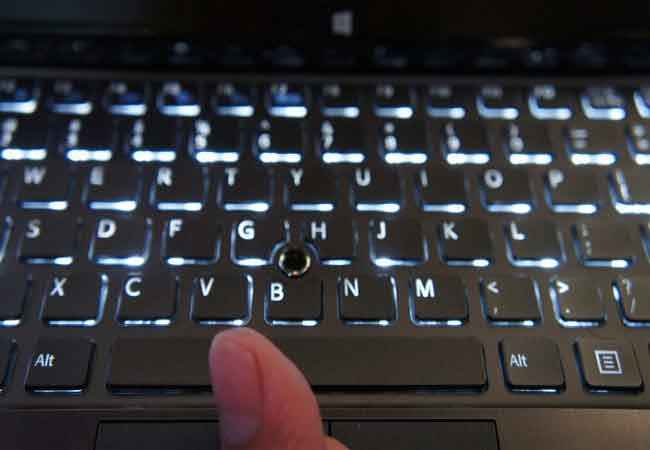 - No shortage of connectivity options on the vaio duo 11Where to buy

6170 – 2 USB 3.0 ports, one USB 2.0 port, Ethernet, memory card slot and a full HDMI port. One of the USB 3.0 ports also doubles up as the Sleep Charge port, which lets you charge any connected device even while the Duo 11 may be in sleep mode or completely shut down.
- Speaking of which, Sony claims that the battery on the duo 11Where to buy

6170 is good to last 4.5 hours on a single charge. Also, you can purchase an additional battery pack, which will offer another 4.5 hours backup. The pricing of that accessory has not been revealed.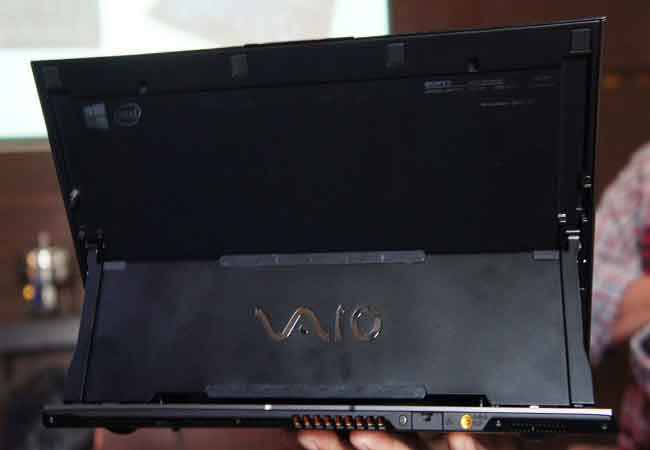 - Sony's smartphone and tablet technologies called xLoud and Clear Phase are also implemented on this device. Dolby Theater v4 makes an appearance as well. Sony will bundle the device with noise cancelling earphones. Incidentally, unlike other noise cancelling earphones, they do not have any integrated battery, but use the battery from the duo 11Where to buy

6170 itself. Meaning, if we use these earphones with any other device, they will work as basic earphones without the noise-cancelling feature. We could not test the quality of the speakers at the event, but will test them in detail.
- We rather like the build quality and solidity of the vaio duo 11Where to buy

6170, and of the materials used. There were no creaks or rough edges. We expected it to be heavier than it actually is!
- The specs on the vaio duo 11Where to buy

6170 are fairly similar to a high-end ultrabook - an Intel Core i5-3317U processor clocking at 1.7GHz, 4GB of system RAM, and storage will be on a 128GB SSD. No word yet on whether the SSD will be available in various capacity options. A 64-bit version of Windows 8 will come preloaded on the device, but that should not be confused with Windows 8 Pro or Windows 8 RT.
We will be testing this device in detail soon, stay tuned for our review...
Other Popular Deals
*Includes Cashback
​