AVITA has a ton of laptops for those who are looking to buy something without burning a huge hole in their pockets. The new AVITA Cosmos 2-in-1 laptop is no different as it offers a versatile 2-in-1 notebook under Rs 20,000 price bracket in India. Here, check it out -
AVITA Cosmos 2-in-1 Design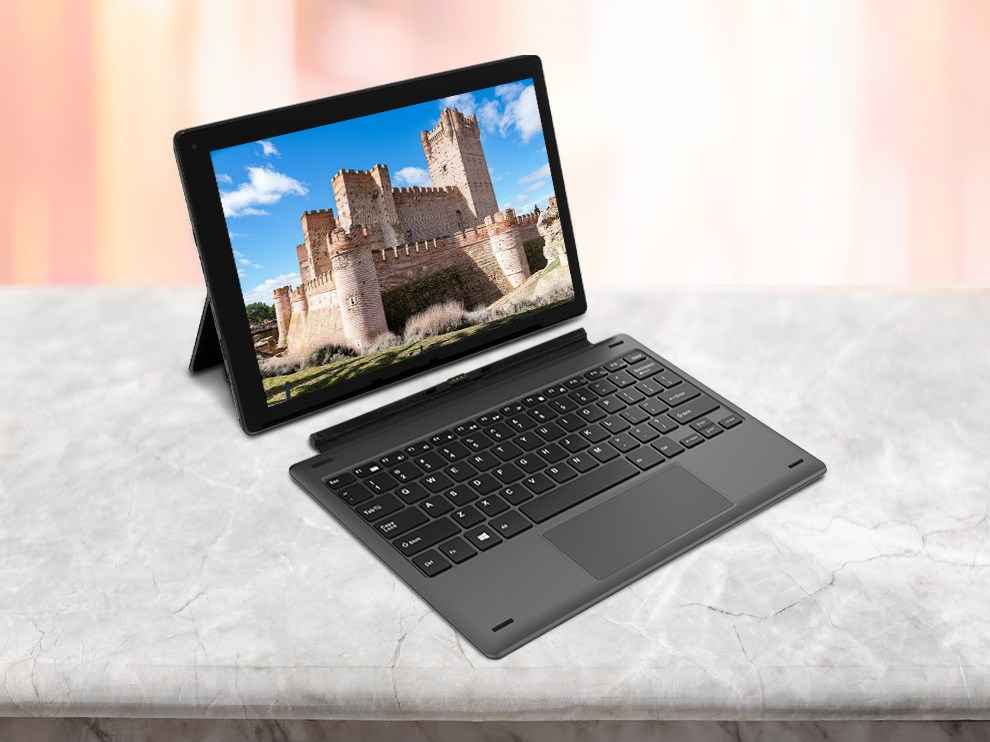 The AVITA Cosmos 2-in-1 laptop, as you can see, isn't as flashy as other notebooks on the market right now. It's got a functional design that works and is quite acceptable given the price. This 2-in-1 laptop comes with a detachable keyboard, touchscreen, and a kickstand that makes it super versatile.
The Cosmos 2-in-1 only weighs 1.37Kgs and it also has a sleek design that makes it super easy to carry around. It's not here to replace your trendy 2-in-1's from the likes of Dell, HP, Microsoft, etc., but we really like its functional design for the price.
AVITA Cosmos 2-in-1 Display
The AVITA Cosmos 2-in-1 laptop sports an 11.6-inches FHD display on the front. This is a touchscreen panel, so you can use it as a standalone tablet by detaching the keyboard. The kickstand allows it to rest on any surface, making it very easy to adjust the viewing angles.
What we don't like about the AVITA Cosmos 2-in-1, however, are the bezels surrounding the display. We haven't had the chance to check out the laptop in person or test it yet, but the bezels appear to be too big.
AVITA Cosmos 2-in-1 Specifications
The AVITA Cosmos 2-in-1 is an entry-level laptop that's powered by Intel's Celeron Dual Core N4000 processor. It also comes with 4GB DDR4 RAM and 64GB EMMC storage capacity. You also get Intel's Integrated UHD 600 GPU to handle the graphics.
The AVITA Cosmos 2-in-1 is running Windows 10, and the specs should be good enough to handle most day-to-day tasks on Windows without any issues. The laptop also sports a camera on both the front as well as the back, which is nice.
AVITA Cosmos 2-in-1 Connectivity
In terms of ports, the AVITA Cosmos 2-in-1 comes with a full-size USB 3.0 port, a mini HDMI port, and a microSD card slot. Other connectivity options include IEEE 802.11b/g/n/ac and Bluetooth V4.0.
AVITA Cosmos 2-in-1 Pricing & Availability
The AVITA Cosmos 2-in-1 laptop is now available to purchase in India. It's priced at Rs 17,990 in India, and you can buy it from Flipkart.