Asus has released a new netbook in Europe called the Asus Eee PC1001PXWhere to buy

1269

1970, a sleek looking thing that is made up of the super-strong and super-light material, carbon-fibre. Featuring a 10.1" screen, the Eee PCWhere to buy

699

699

699 1001PX weighs in at just 2.65 lbs or 1.21 kgs.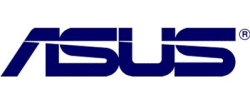 The Asus Eee PCWhere to buy

699

699

6991001PXWhere to buy

1269

1970 netbook is available in two variants: namely the 1001PX-BLK003X (windows XPWhere to buy

5051 160GB 5-hour battery life version), and the 1001PX-WHI006S (windows 7Where to buy

5051

12000 250GB 9-hour battery life version). Common specifications include an Atom N450 processor, 1GB RAM, WiFi, 0.3MP webcam, 3xUSB2.0 ports, VGA, ethernet port, and a memory card reader. Only European pricing is known for now, and the 1001PX-BLK003X retails there for €241, which comes to $326 or Rs. 14,850, while the 1001PX-WHI006S retails for about €300, which comes to $406 or Rs.18,500.