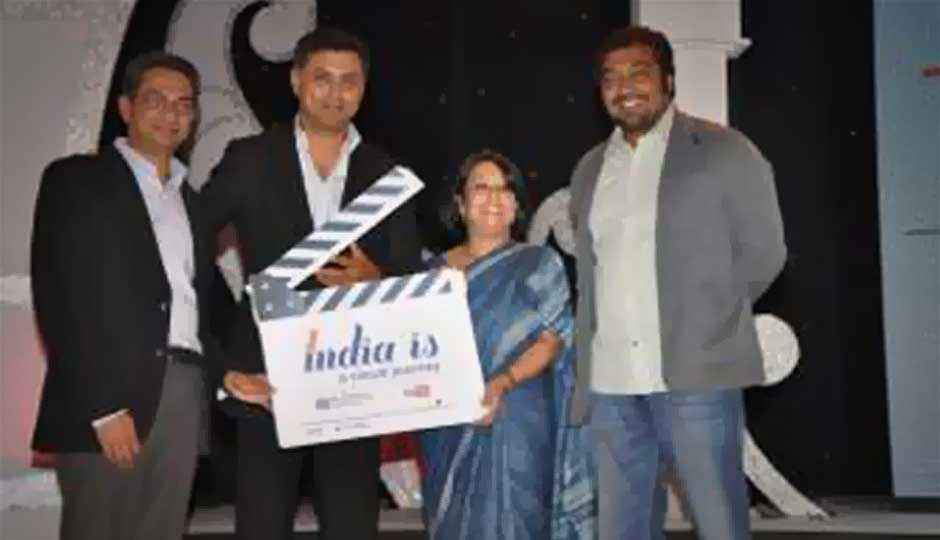 YouTube and the Public Diplomacy Division of the Ministry of External Affairs of India launched a unique initiative last night. Titled 'India is...a visual journey', this initiative is a global short film-making competition which invites filmmakers as well as amateurs from across the globe to make a short film celebrating India and her diversity. The contest will be open for a period of three months with February 9, 2013 being the last date of submission.
All the entries will be featured on the YouTube channel www.youtube.com/indiais.
Present at the event were Nikesh Arora, SVP and Chief Business Officer, Google Inc, renowned filmmaker Anurag Kashyap and Riva Ganguly Das, Joint Secretary and Head of Public Diplomacy Division of MEA.
Speaking about the initiative, Riva Ganguly Das said, "India Is' was the first web-based campaign initiated by the Public Diplomacy Division of the MEA to connect with people from all over the world. In the first year alone, we received more than 250 video entries on India from 42 countries and through this initiative we aim to create a visual roadmap of India for Indians and foreigners alike."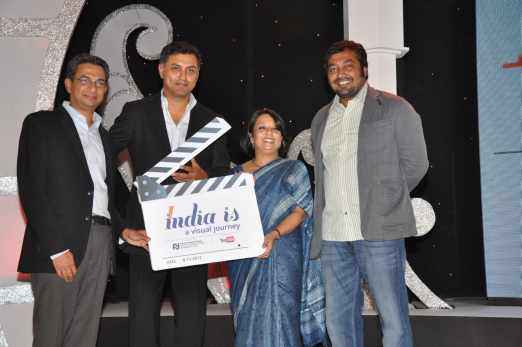 There are three broad themes for this contest namely: 'India is incredible', 'India is unforgettable' and 'India is wherever you are'. Anurag Kashyap and his team of directors will produce five short films in association with Viacom 18 Motion Pictures and Anurag Kashyap Films Pvt. Ltd. These showcase films will be used to inspire filmmakers, students and video enthusiasts to make their own five-minute film for the contest. While on stage, Anurag and Nikesh had a small conference and decided to throw in another impromptu bonus prize for the contest winner – a chance to direct a scene in Kashyap's upcoming movie.
The films will be judged by a panel of judges from the film industry and the parameters that will be looked at are storytelling, creativity, originality, screenplay, performances and technical execution.
Anurag Kashyap spoke about the changing landscape of film-making in India and how the ubiquity of the internet had made the research behind film-making a slightly less tedious affair. "Short films is a challenging format and it will be very interesting to see the creativity and talent of filmmakers working on these themes."
Kashyap also praised the government's support for the initiative which gives young filmmakers a chance to showcase their talent. As an afterthought he looked over to Riva Das and expressed his hope that there would be no censorship at the same time.
You can submit your videos here: