Yahoo has released a new version of Yahoo! News service. The new version features a cleaner user interface, and shows content as per user's interests .
"The first thing that I do every morning and the last thing that I do every night is check the news. I'm not alone, as millions of you turn to Yahoo! News throughout the day to get your fix. Today, Yahoo! News is unveiling a more personal, intuitive and modern design, and it may look familiar - this new design is one step towards creating a more consistent feel across Yahoo!," said Yahoo in a post.
Yahoo News has placed the news front and centre in the content stream – which is said to make it easier to browse through news categories – such as Politics, Tech and Science. The company has also rolled out the design update to the iOS version of Yahoo! News. The update will be soon available on Android devices.
"We made the news stream customizable so you can tell us what content you'd like to see more of. Yahoo! News will get smarter over time - the more you use it when signed in with your Yahoo! ID, the more it learns about your preferences, creating a personal news hub just for you. And the new News is super fast, articles now load faster than before," adds Yahoo.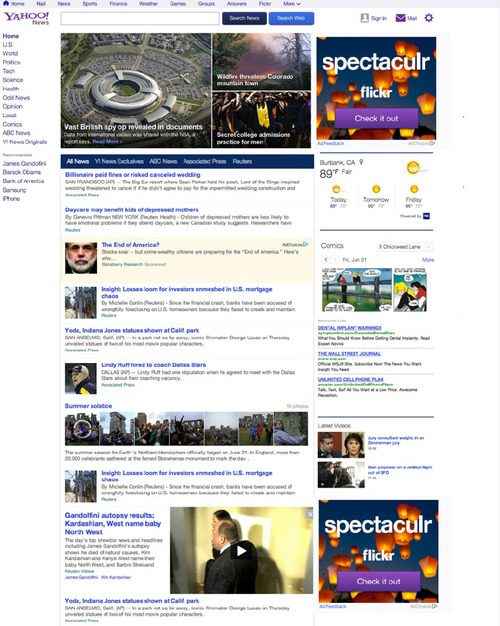 The update is currently being rolled out for US users, but we expect it to be available in other regions soon.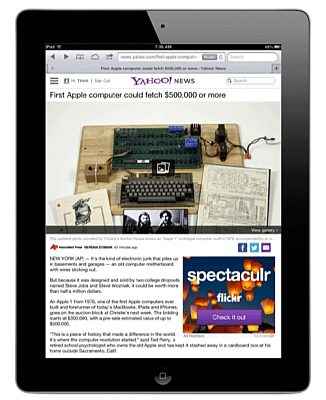 Yahoo's update to News comes shortly after the company rolled out a fresh look for search that is said to be highly inspired from Google Search. Yahoo! Search has lesser clutter in the navigation bar and additional settings sidebar. Also, it brings in deeper Bing integration and greater focus on images.
The company also shuttered Mail Classic, forcing users to switch to new version of the service that goes through e-mails to deliver relevant ads. To know more, read Yahoo discontinues Mail Classic, forces users to upgrade to the new version.