Yahoo Inc. has hired Scott Thompson, the president of eBay's PayPal division, as its new CEO - confirming yesterday's reports. The move has perplexed industry analysts, who are unsure if Thompson has the necessary relevant experience to handle a failing public-traded online content giant.
While the hiring of a new CEO does stifle the possibility of complete sale of Yahoo Inc., the company might still be looking to sell its stakes in the independent Alibaba Group Holding Ltd and Yahoo Japan, valued at around $17 billion. The company could still sell also a minority stake in itself to private equity firms like Silver Lake, who've expressed interest in the recent past when talks of a complete sale were happening.
Other restructuring might also be in the offing, with Yahoo struggling to recapture its flagging share in the online advertising market. Thompson has historically not dealt with either online advertising or content businesses, however, has promised to deliver exactly what industry experts have been wanting to see again from Yahoo: innovation.
According to reports, Scott Thompson will be part of the strategic review conducted by the board of directors. He said the company is looking to quickly create a wealth of new web services, developing its own, and acquiring smart ones from the market. He elaborated during the conference call announcing his new position:
"We will be back to innovation, we will be back to disruptive concepts, and you'll see over time a series of great, next-generation products coming from this business...If we do it right, and we intend to, that's what you'll see, and that's what will become the identity of the business."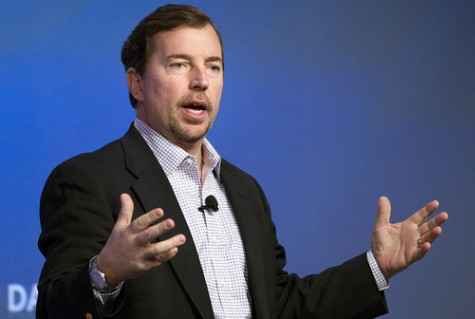 Source: WSJ