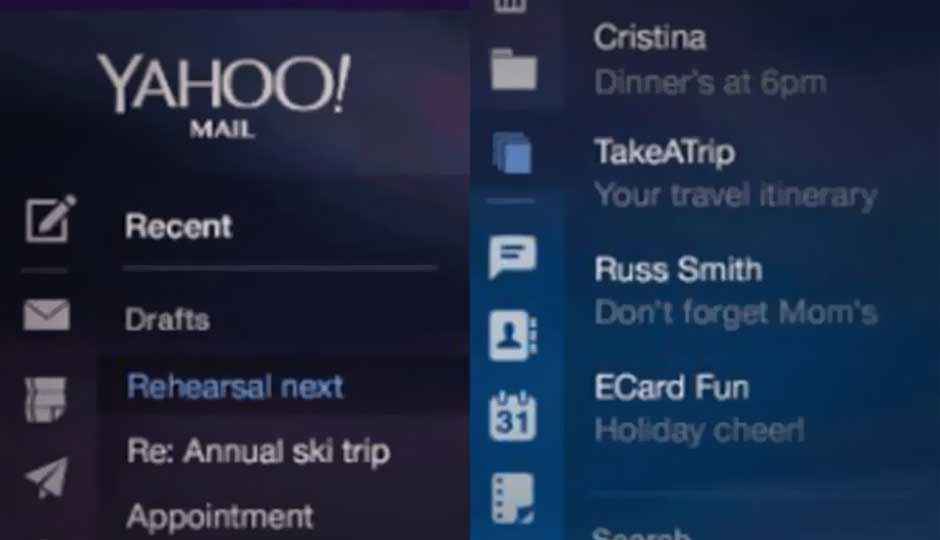 Yahoo launched its redesigned Yahoo Mail a couple of months back and received a lot of flak for missing features and bugs in the server. Now Yahoo has added a 'Recent View' feature to its service that allows users to switch between emails, search results, and drafts within the same browser.
The new feature was announced by Ratan Hudda, Director, Engineering, Yahoo in a blog post. The Recent view feature is visible just under the Folders in the left navigation of your inbox. The feature displays the users most recent activities once he logs in the Yahoo Mail from his computer. Recent View will display the messaging the user was composing, latest search and recently opened mails.
The post also mentioned short cuts that can be used to move between tabs in Recent view. To go to the next item users can use the command Ctrl [ and Ctrl ] on Windows and ⌘ [ and ⌘ ] on Mac. To manually remove a message or search from listing, the user will need to mouse over the item and click on "x."
Yahoo had launched its new look for Yahoo Mail to celebrate its 16th birthday in September. The new design offers 1TB storage to Yahoo's 800 million monthly active users. The service also added a new range of features including collapsible toolbar and improved management of threaded conversations. The Recent View feature will go a long way in pacifying users who have been complaining about the redesign. The features for now is available for Yahoo Mail's desktop users only and no announcement has been made when the feature will be launched for Yahoo! Mail's mobile apps.
Source: Yahoo Mail