Yahoo is not out from the Internet search game! The Internet company has just announced the launch of a new mobile browser and search tool called "Yahoo Axis". Launching initially as an application for iPhone and iPad, Axis comes with a range of new browsing features. Yahoo is also offering same browsing features as a plug-in for the major desktop Web browsers – Chrome, Internet Explorer, Firefox and Safari – having HTML-5 graphic capabilities. Yahoo plans to roll out Yahoo Axis for other mobile platforms soon. Users can download the new Yahoo Axis from Apple's App Store.
Yahoo Axis, like any other search utility, you have to start with a search box. While typing your query, you will get suggested search queries dropping down – similar to Google search. But then what appears is not the traditional blue links, but a filmstrip-like view across the the top of screen, featuring large thumbnails of search result pages. To open the full page, you have to tap one thumbnails. Swipe to visit next page for search result.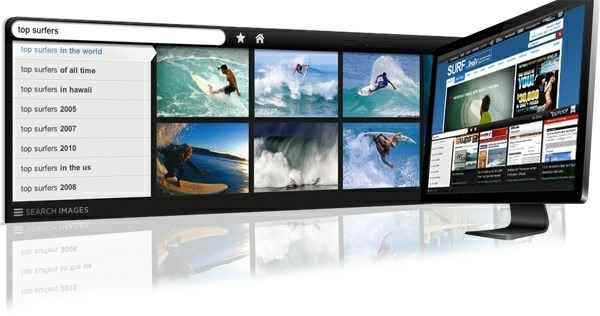 Yahoo Axis also supports search for images. Yahoo has also added useful features like Pinterest integration and sharing to make using tabs even easier. "Axis is the first of its kind to challenge the status quo of the typical search and browse experience; a results page, ten blue links, clicking back and forth between links and the results page, the need to start over when you move to another device," Yahoo says on its blog.
"Axis is the first time the search experience evolves from a destination to a companion. It's the first search experience to provide visually rich page previews of results instantly as you type. It's the first mobile browser that connects with any major desktop browser. Axis is the first browser to really change the game," it adds.
Axis comes days after Microsoft announced revamping its Bing search results, deepening integration with the social media networks. Last week, Google announced a new search feature called a "Knowledge Graph" that provides more data snippets alongside its query results than the regular search engine currently provides.
Have you tried Yahoo Axis yet? If yes, share your experience with us in the comments section below:
Meanwhile check out the new Axis browser in the video below:
Also read,