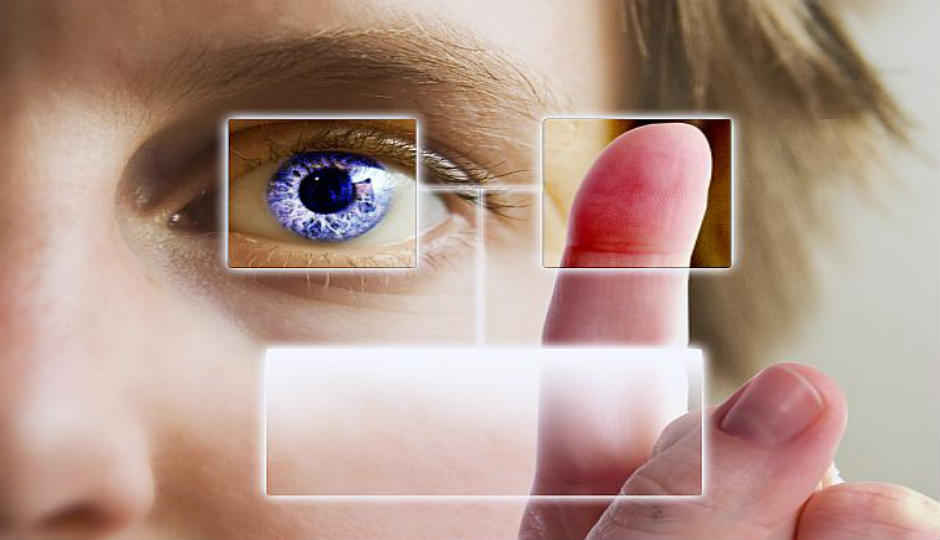 The online payments industry has seen quite a boost in the past few years. Apps like Paytm, PayUMoney and Oxigen Wallet made it simpler for smartphone users to store their Debit/Credit card information for quicker checkouts, but soon these apps might face some stiff competition from industry players entering the Biometrics Payment space. Most Apple users have already experienced authenticating payments for iTunes and other purchases using Touch-ID.
Google too has activated touch-payments on its new Play Store for Android users. But now, your finger will not be the only body part enjoying this priveledge. In a move to hop on to the tech bandwagon, Mastercard is also strengthning its plans to introduce a pilot programme, which will allow users to authenticate their payments by clicking a Selfie. The pilot programme will roll out on Mastercard's identity check app and users will be asked to verify payments by aligning their face to a circle (the way you align your cards for Uber) and blinking to take a Selfie.
Online market place, Alibaba had also announced its plans for a facial recognition payment platform in association with Ant Financial, but unfortunately, owing to strict regulations in China, it hasn't seen the light of day till now.

Smartphone giants, Samsung & LG have also expressed interest in the Biometrics payment space and if rumours are to be believed, future flagships like the Samsung Galaxy S7 & LG G5 may come with a new Iris scanner. With the iris security protocol, users can scan their eyes (Mission Impossible style) and create their biometric identity, which can later be used to make online payments. According to a recent report by Tractica, by 2021, 34% of all smartphones shipped wordwide will sport atleast a fingerprint sensor.

So yes, lots is happening in the biometrics payment space, but is all that's happening good for end users? Afterall, biometrics is no joke and such technology is highly vulnerable to hack attacks.

Last year, German hacking group, Chaos Computer Club (CCC) managed to pick up fingerprints of the German Defense Minister, Ursula von der Leyen, using just a standard photo camera and fingerprint identification technology - VeriFinger. CCC managed to click pictures of the minister's thumb during a press conference and created an identical copy of the print which could easily fool present finger-print recognition software.
Ethical Hacker and CEO of Lucideus Tech, Saket Modi says, "When you replace conventional passwords it is always better to go for biometrics as it's more secure." But, he also says that there is a loophole.
"The moment there is a software that authenticates a pre-existing image, (in this case a fingerprint or a selfie) there are multiple flaws that are possible. These flaws in the software can be played around with by hackers," claims Modi. He goes on to add that one should not assume that biometrics is 100% secure and that it is possible to run forensics on a smartphone's hard disk to recover any kind of biometric information.
That said, the future of biometric payments, atleast in India, seems a little bleak. "Passwords are not going anywhere anytime soon. People still understand the conventional ways. India has a large population, not very educated about digital platforms and will still prefer convential payment methods," predicts Modi.
So will you trust your 'Self'ie to clear your payments? Tell us your thoughts about biometric payment methods in our comments section below.
Other Popular Deals
Samsung Galaxy J7 Nxt 32 GB...

Rs. 10990 *

Buy Now

Honor 7X (Black, 4GB RAM, 32GB...

Rs. 12499

Buy Now

Honor 8 Lite 64 GB (Black)

Rs. 12253 *

Buy Now
*Includes Cashback
​