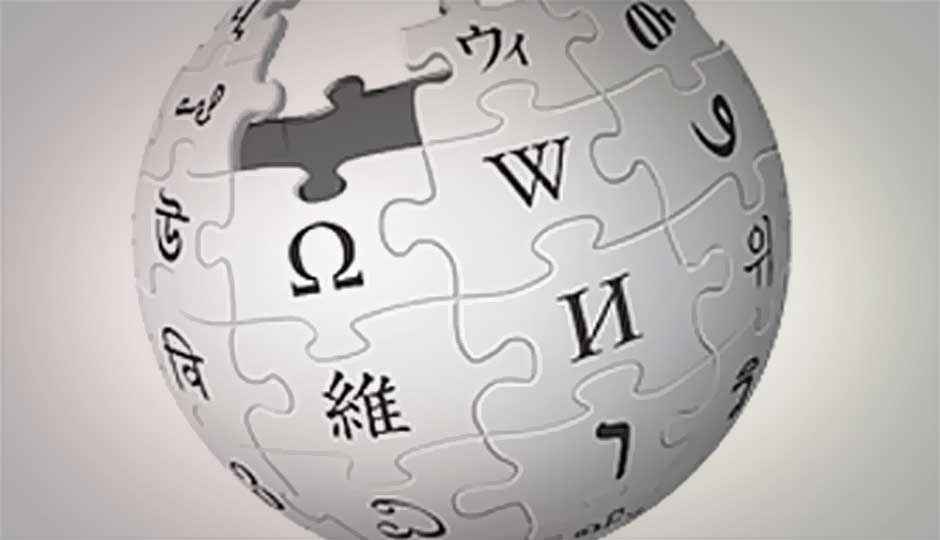 Online encyclopaedia Wikipedia went offline for almost two hours yesterday due to inadvertently cut cables near a data centre in Florida. Wikimedia confirmed service disruptions with its API, https services, mail, payments Ubuntu mirror, the Wikimedia blog and more. The websites were restored after an hour, while the mobile services resumed by 1535 GMT, Wikimedia said.
"Our sites are mostly back up now. The outage was due to a fiber optic cable cut near our Florida data center. More information to follow," the site said on Twitter. The site has dismissed any suggestion of malacious intent behind the outage. It further explained that the two cables, between Tampa and Virginia, were cut for almost an hour.
Earlier, a status web page displayed various Wikimedia services as suffering performance issues. When users navigated Wikipedia, pages didn't load properly, stripping out much of the website's content styles and layout. According to reports, the website loaded slowly for some, while many others complained that the site's homepage was inaccessible.
An earlier tweet from the site said, "engineers are working on it" and that the site would be back "soon," without giving any estimated time frame for the recovery.
Wikipedia's service disruptions come days after Google's chatting cum messaging service suffered a massive outage. A number of Gmail users complained about being unable to chat with their contacts. Many users reported about not being able to see the contacts online in the chat list. Twitter had also suffered a similar outage last month. To know more, read our previous coverage.
Also read,