India's Internet laws have often come under scrutiny for not clearly defining its role in identifying serious problems such as pornography. Since the advent of the Internet, accessing and distribution of the porn content have become easier. Despite a lot of hue and cry over the online pornography in India over the years, apparently there haven't been enough measures to tackle it. A recent PIL filed in the Supreme Court has once again brought the issue of banning pornography in the limelight.
Back in April, the Supreme Court of India issued notices to the ministries of Information and Technology, Information and Broadcasting and Home Affairs and Internet Service Providers Association of India, asking their suggestions on a Public Interest Litigation (PIL) that sought stringent and specific laws on pornography as well as considering watching porn as a non-bailable offence.
Following the Supreme Court directive, the government ordered ISPs to block as many as 39 websites hosting obscene content. However, Centre later told the SC that it was difficult to block international porn websites in India owing to various technological and legal constraints. The court asked the government to develop a solution to take down pornographic content from the web.
According to the petition filed by Indore-based advocate Kamlesh Vaswani, the existing Internet laws have failed to curb the growth of pornography. "Absence of internet laws encourages watching porn videos since it is not an offence. This has led to a situation where more than 20 crore porn videos/porn clippings are available in the Indian market, which have been downloaded from the internet," says the petitioner.
"Porn is always on demand and watching brutal form of porn increases the viewer's appetite for similar actions within society. Pornographic literature seeks to confirm that people are objects who can be sold and bought in the market.
Back in 2010, the Bombay High Court had ruled that watching porn in private is legal.
"Simply viewing an obscene object is not an offence," said the court. "It becomes an offence only when someone has in possession such objects for the purpose of sale, hire, distribution, public exhibition or putting it into circulation. If the obscene object is kept in a house for private viewing, the accused cannot be charged (for obscenity)."
Should watching porn be made an offence is debatable; it's true that accessing and sharing porn have become much easier.
What the laws say
According to section 67 of IT Act 2000, "Whoever publishes or transmits or causes to be published in the electronic form, any material which is lascivious or appeals to the prurient interest or if its effect is such as to tend to deprave and corrupt persons who are likely, having regard to all relevant circumstances, to read, see or hear the matter contained or embodied in it, shall be punished on first conviction with imprisonment of either description for a term which may extend to five years and with fine which may extend to one lakh rupees and in the event of a second or subsequent conviction with imprisonment of either description for a term which may extend to ten years and also with fine which may extend to two lakh rupees."
Commenting on the Indian IT laws, Apar Gupta, a Delhi-based lawyer working with Internet companies, says, "One cannot rate a law, however given recent experience, we need broader stakeholder consultation and a move towards securing civil liberties as well as business interests. For instance the tribunal constituted under the IT Act has been a complete failure only rendering about 12 judgements from the 13 years in its existence. As you publish this article it still does not have a chairperson making any civil adjudication under the IT Act ineffective."
Is it technically possible to ban porn?
As asserted by the government, it is technically difficult to take down or block porn online, especially on the international websites. One of the ways to block porn is by removing the content from the web. Considering the fact, there are a number of sites that operate outside India, it is impossible for the Indian government to take any action. The other feasible way is asking the ISPs to block access to particular URL.
It may be recalled the ISPs had blocked the Indian cartoon porn – savitabhabhi.com in 2009. However, the website is said to have changed the URL and continues to operate.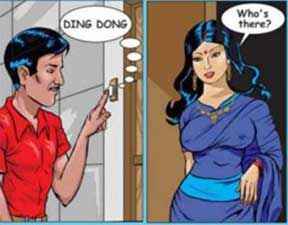 Savita Bhabhi, a manga-like erotic cartoon strip, triggered a nationwide furore
Mr. Apar Gupta adds, "It is technically unfeasible to block porn selectively in a way which does not offend the constitutional guarantees to free speech. Firstly this will amount to a pre-publication restriction which is not usually allowed under law. Secondly, given the vast array of body imagery it is virtually impossible for a cypher to sift through content and determine what is titillating and what is not. This is again an attempt to impose pre-screening of internet content."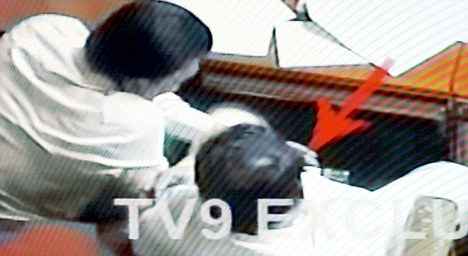 Caught in the act: Indian ministers were spotted watching porn during an assembly session, Image courtesy: DailyMail
" It is also pertinent to mention under a Bombay High Court Order dated 13th February, 2002 in Writ Petition Number 1611/2001, the issue of limiting access of pornography through such intermediaries has been examined at a technical level as well. Through the Order dated a report which was adopted by the Court held that it was technically unfeasible to pre-screen pornographic websites and even if such a unscientific screening through technical protocols was implemented by internet companies it would lead to large deprivations of the right to freedom of speech and expression guaranteed under Article 19(1)(a) of the Constitution of India."
How tough is it for the ISPs?
The ISPs will have to check the URL against a list of the sites that have been blacklisted. They may have to set up a tracking method that will trigger an alert to user on trying to access any blacklisted website.
However, this will have the legal implications as well.
" It would be incredibly difficult for ISP's, technically as well as legally. ISP's are usually just communication providers and they do not monitor, modify or select the content which is determined by the User. Hence, ISP's are agnostic to the legality of the content," comments Mr. Apar Gupta.
" Given this under Section 79 of the Information Technology Act, 2000 grants ISP's immunity from prosecution and states they should only step in when they are informed that the content is illegal. If ISP's are called into question and scan every packet of data from smut then it would reverse this principal of law which is based on the laws of most countries."
Global efforts against the pornographic content
The U.K. government is working on laws that will make the ISPs block all adult imagery and pornographic content on their networks, unless a subscriber specifically opts-in. This was announced by the Prime Minister, David Cameron, who also said that the broadband providers have a "moral duty" to protect users, particularly children, but were "not doing enough to take responsibility".
However, the UK government has come under wide criticism for its anti-porn laws.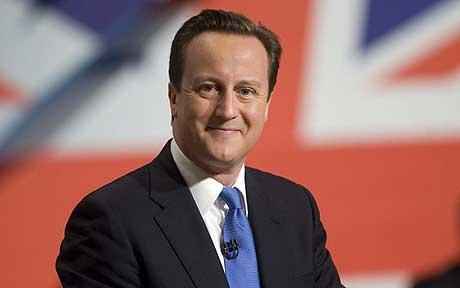 UK Prime Minister David Cameron calls for 'moral duty'
In an article titled, 5 reasons why the UK government's anti-porn proposals are a joke, MARTIN BRYANT says, "Sure, blocking a set of websites or keywords deemed 'unsafe for kids' may seem innocuous enough, but once you have a 'banned by default' list, it's a slippery slope. What else on the fringes of mainstream society might slip in there in the future on the pretext that it's 'dangerous'? There is going to have to be public scrutiny of what is and isn't blocked or all sorts of things may start to slip in there."
John Biggs at TechCrunch writes: "If this is passed, however, I fear that the disease will spread elsewhere. If the UK, that bastion of right living and solid middle class values, lifts walls against the pornographic aggressor, what is to stop the U.S. from doing the same thing? "Stopped Internet Porn" is an excellent title card for any politician's election-year advertising and, even if the laws did nothing to stop anything, the Mr. or Mrs. Public will probably have little understanding of the effects that it will seem, for a time, that Internet porn was stopped."
Internet companies such as Microsoft and Google have also taken a range of initiatives. Bing, a popular search engine, recently introduced pop-up warnings for child abuse searches. Google has updated its Image Search algorithm in an attempt to make it difficult to browse explicit content through the image results.
Denting the Internet freedom?
Efforts to impose a blanket ban on the online porn are also expected to trigger a new series of debate on the Internet Freedom or Internet Censorship. With India having a mammoth and vocal Internet community, banning porn will certainly come under wide scrutiny.
"The concept of internet freedom is not towards securing an island which is free from legal regulation. However legal regulation should at the same time not impose fetters on the internet exclusively. I am in favour of content regulation neutral to the medium or the pipe in it is carried. Hence, when we are not making reading playboy an offence why should accessing the playboy magazine be made a punishable offence," according to Mr. Apart Gupta when asked if banning porn would dent the Internet freedom.
In an article titled No Porn Please, We're Indians, Somi Das writes: "Returning to the Indian context, we need to keep in mind that when we are speaking about banning online porn, we are also venturing into the domain of online censorship. As seen in the case of Germany and Russia, banning online porn led to widespread misuse of the powers vested with the supervisory body. It is a little misdirected if a population's demands for better policing to prevent crimes against women/ children turns into a campaign to ban online porn access."
What do you think of banning pornography in India? Will it make any difference? Let us know your views in the comments section below:

​