Welcome to the devworx Vogue Contest, another exciting installment in the devworx contest series.
To know if you've won prizes from the past contests, please check the list here. Congratulations, if you're one of the lucky winners. Invite your friends to participate, so they may also win prizes!
Well if you didn't win anything, there's always next time as popularly said. The good news is, this is your next chance! You, your tech friends and family members could win cool prizes.
All you need to do is follow some simple steps. The goal of devworx series contests is to create awareness about new IBM technologies, platforms, forums and other medium of interactions for knowledge sharing. They encourage developers who aspire to make key contributions to build applications on cutting-edge IBM technologies while imparting them with an opportunity to boost their software-writing skills. This time the contest test your skills on IBM Lotus Domino platform.
While business applications are evolving and becoming more social, there are certain requirements that need to be catered, such as reliability, scalability, and security. IBM Lotus Domino is a platform that is exactly such a platform. It allows the creation of social business applications, that are reliable, scalable and security-rich and can thus help accelerate business operations, improve decision making, and enhance productivity.
With the launch of each new contest, the prize kitty have increased in order to accommodate more winners and numerous smiling faces as this acts as a chance to interact with the developer community and share information on the latest happenings in the technology world. The grand prize winner of this contest will get an iPad*. Other exciting prizes include Nokia Asha 308 phone, Zebronics Zeb - S500 speakers, Sandisk Cruzer POP pendrive, Digit t-shirts and many more...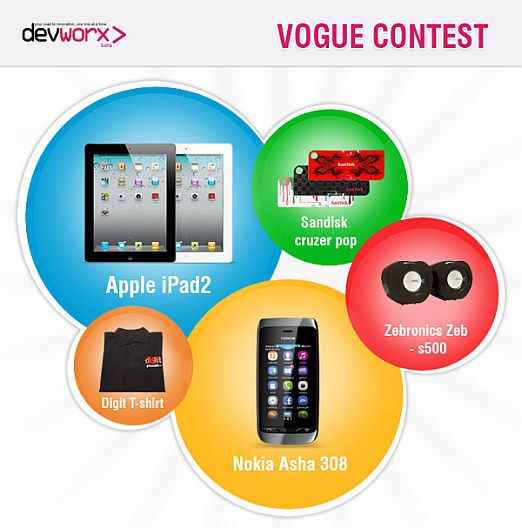 All you have to do is answer a few questions. All your clues and answers are on the page itself!
The contest is open to individuals who register themselves on Social Business Group, and create their own developerWorks profile to get their public id. For details, visit the contest page.
*Apple iPad 2