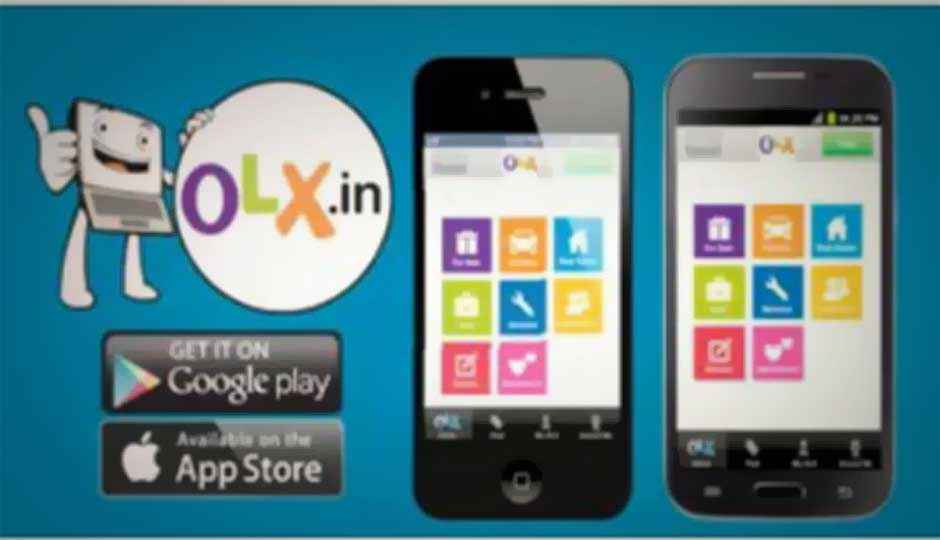 E-commerce segment is now more than the marketplace and online retailing. Among the newest trend in this space is the C2C platforms, which is rapidly replacing the traditional print classifieds. Portals such as Sulekha and OLX have made massive investments in this segment. We are already seeing these portals massive campaigns online and offline.
We interact with Amarjit Singh Batra, CEO, OLX India about this new growing segment, hottest categories on OLX, users' response and also how it's dealing with the competition. Read on:
OLX.in has been in the Indian online shopping segment for quite some time. How has been the journey so far?
OLX is one of the early ecommerce websites of India, and we developed the market for free horizontal online classifieds. We launched the site in India in 2006, when the industry was in its nascent stages, and we intensified our operations in 2009. When we started, the classifieds market was very vertical. There was no online platform where people could buy and sell used goods, although there was a strong need for such an online marketplace. OLX gave this market potential a realization and today owns this space in consumers mind.
It wasn't easy to create a consumer-to-consumer (C2C) market for used goods in India. The task was hard but the journey of OLX.in has been extraordinary. From a little known brand, today OLX has become the largest used goods marketplace in India with about 850 million page views every month, and growing at a fast pace. Our 'OLX Pe Bech De' tagline has hit a chord across the nation. The journey that we have covered from an unknown brand to one that everyone knows about and recognizes, is overwhelming.

How many active users/visitors does OLX have? What is your demographic break-up and which is the most active demographic? Figures on traffic/visitors.
OLX has about 850 million page views per month (this includes website and mobile traffic). Interestingly, 62% of OLX traffic is from mobile. This makes us the biggest site in our category, especially because of our focus on C2C. According to the ComScore data, we are the biggest free horizontal online classifieds site in India at 405 million page views in Oct 2013, about 45% bigger than the number 2 site. Though, the data is under reported, as ComScore doesn't report mobile traffic accurately.
We have a great mix of visitors on our website. Users from all age groups are active on OLX. Overall, 65 percent of the users are male while 35 percent are females. According to the latest ComScore data, the largest traffic on OLX is in the age group of 25-34 years, followed by users falling between 18-24 years. Interestingly, users above the age of 50 - 55 years are also quite active on OLX owing to its simplicity and ease of use.
How has been the response from Tier 2 and Tier 3 cities? Which cities are the most active on your portal?

The response from tier 2 and tier 3 cities is very encouraging because of the growing mobile Internet adoption in India. More than 40% of our traffic is coming from Tier 2 and Tier 3 cities. Since we are focused on C2C segment of used goods, and because of our wide number of categories, we have managed to attract people from all over India to OLX.
The top metros however remain the most active cities on OLX because of the sheer size of their internet population.
Which categories (type of products) are the most active on your portal? Please shed light on the gadgets categories. Which mobile brands are doing well?
OLX is the best destination in India for buying and selling used goods. The most popular and active categories are that of mobile phones, computer, electronic items, household goods such as furniture, and used cars and bikes. Categories like sports goods, art and collectibles, books and clothing are also fast gaining traction.
Gadgets is the fastest moving category on OLX because of the desire of the consumers to upgrade them often. At the same time consumers want to get a good value from their pre-owned gadgets. OLX is their preferred stop to sell their gadgets as they fetch a good price and are sold fast. The top gadgets sold on OLX include mobile phones, cameras, computers, laptops, tablets, video game consoles, and home appliances like television, refrigerators, air conditioners, oven to even hair driers and ceiling fans. The variety of C2C products on OLX is vast and endless.
Among gadgets, used mobile phones/smartphones category is the hottest category on OLX. Since people carry mobile phones everywhere with them, they are very aspirational about it. The market is flooded with mobile phones across different price range, making the upgradation of mobile phones very simple. Samsung, Micromax, Nokia are among the top mobile phone brands on OLX.in. However, people are selling everything from Rs. 3000 phones to iPhones and other high end smartphones on OLX.
Our second hand cars category is also very popular. Car sale and purchase is a big decision in India, but there were limited opportunities for the sale of second hand cars. Individuals prefer to sell their cars and bikes on OLX because of the great response and the better prices they get compared to the offline market.
How do you plan to tap the smartphone users? How has been OLX's growth on the mobile platform? And how do you plan to take it forward?
Mobile has seen a huge surge in last year. India has around 120 million people who access the Internet using mobile phones. This number will go up in the coming few months with the increasing number of smartphone players.
OLX is already tapping this market in a big way with smartphone apps for all platforms. The OLX mobile app is an easy to use app where all a user needs to do is select city, click a picture, give a short product description, and upload the ad. It is loved by people and has already seen more than 5 million downloads on all platforms in India. The app is available for Android, Windows, iOS, Blackberry and Nokia. Among them the Android app is the most popular with more than 4 million downloads in India alone.
OLX mobile traffic has seen an exponential growth and the mobile contribution to overall traffic has grown from 10% in Jan 2012 to 62% in Nov 2013. Mobile will be one of the major focus areas for us in the coming year. We are working towards making the experience better and easier for all the mobile users. We expect mobile traffic to cross 70% next year.
Which categories you plan to focus in the near future?
At OLX, our core focus remains the C2C and our category focus will remain on used mobile phones, computer and technology products, home and life style and cars and bikes. 80% to 90% of the sellers in these categories are individuals and we intend to keep our focus on individual sellers and unique content.
Online classifieds is evidently a successful model in the e-commerce segment. However, we've seen quite a few companies changing their business models. Online marketplace or retailer – which is a better concept. Do you see them co-exist?
I am a big believer in the marketplace model. It is the most scalable and low touch model but it also has its challenges. At OLX, we follow the marketplace model and we are an open marketplace so anyone can sell and buy here. The content on our website is hundred percent user generated and we don't mediate between the buyer and the seller.
However, in the ecommerce segment, marketplaces are controlled, and the company has to be responsible for the experience on the platform even if the company is not assuming the role of a seller.
I believe marketplaces are a better model in eCommerce because they offer a wider selection, and remove the hassle of carrying inventory. In India, the marketplace model will eventually become more successful, and the companies that are both resellers as well as a marketplace are most likely to succeed. This is because being a reseller gives an ecommerce company insight into intricacies of customer fulfillment that is extremely important and is the most critical touch point for understanding customer satisfaction.
In India, many ecommerce companies have pivoted from niche business models like private labels, group buying, DVD rentals, gifting and flash sales to general merchandise ecommerce. But many of these companies will struggle as the market is going through a consolidation and only the fittest and strongest will survive.
We recently interacted with Pranay Chulet, CEO of Quikr, who revealed Quikr had more unique visitors than OLX. What is your take on that? Please provide some figures.
To begin with, globally the success of our business is measured by the size, engagement, and overall page views and not by unique users. Secondly we are the only unique company in India that is purely focusing on C2C categories (used mobile phones, computers & technology, home and lifestyle, used cars and bikes) where as competition focus is on B2C categories such as real estate, jobs, and services.
It has also come to our notice that our competitors are following up with our users who post ads on OLX but not on their website. Our users are repeatedly complaining about this, and we are going to take this up seriously in the coming months. The fact that our competition copies our listings through our users is testimony to our status as the market leader.

OLX is the clear leader in the C2C category and the largest used goods marketplace in India. The following metrics prove our number one position in India:
Our total Pageviews in Oct 2013 as per ComScore is 405 million. Our actual Pageviews are 850 million a month, as ComScore doesn't report mobile traffic accurately. We are way ahead of our competition in our page views and the No.2 player has less than 280 Mn Pv's

New Listings in our Core C2C categories – We are more than double that of our nearest competitor. Our users get calls from the competitors who copy our listings, so effectively their number would be about 3 times smaller than ours in our core C2C categories, if we exclude these copied listings.

Our mobile traffic is 62% of our total traffic. Our Mobile PVs should be at least 3 times other players in the free horizontal classifieds industry of India.

Our brand awareness in the core C2C categories is 4-5 times the No. 2 player (source Google Trends)

We are the highest ranked shopping and classifieds app on Google Play Store India.

All ads on OLX are 100% user generated. Whereas some of our competitors post ads for users that makes the site less engaging, posing a big legal risk as it makes them liable for all the content on the site.
That said, we have never looked at competition for growing our business and don't intend to do it in the future. We have pioneered the concept of online C2C marketplace in the country with the aim of educating every Indian to use the OLX platform and have a wonderful selling and buying experience. Our high brand recall in India has been a truly encouraging and we are deeply touched that the OLX brand is a part of popular imagination where consumers associate it with 'Selling' (Bech De). Very few brands get that kind of brand preference that we have been fortunate to develop in the last 2 ½ years.
Unlike other players in this space, we are not looking to exit or sell the business, but rather build this for the long term. The Naspers group backs us and we will continue to invest heavily to grow this market in the next few years.
What is your strategy to compete with the competition and traditional 'classifieds'? Please provide some figures.
In the last one year our page views have grown at nearly 400%, our listings by more than 400%, and our visits by almost 200%. We have established ourselves as the market leader and are growing at a phenomenal pace. We focus on the C2C market whereas our competitors, including the traditional classifieds, are focusing on B2C classifieds. Our strategy is to keep growing in a way that helps C2C percolate down to the masses in remotest parts of the country, making people's lives easier.
As an online classifieds site we are unique in our approach and offering. Among the things that sets OLX apart from other online classifieds is that hundred percent of the content on our website is user-generated. Unlike most other online classifieds we never post ads on behalf of our customers by taking ad details through call centres, SMS, or any other medium. We offer a platform where the users post their ads on their own and transact with the buyer independent of OLX. This is our USP.
Our innovative mobile app also makes us unique and popular among our users. Till date we have had more than 5 million downloads of the app across platforms. Offered across all platforms, the mobile app is the simplest way to buy and sell and meets the needs of our very diverse user base. The app utilizes location coordinates to assist a buyer, who can figure out the items available for sale nearby. The OLX mobile app is among the top 30 apps on Google Play Store for India right now.
In India we have been the pioneers of c2c online selling, making us incomparable. Our thrust on second hand c2c sale is our USP. Online c2c selling was a completely novel concept before OLX took it up and developed it.
What many people do not know is that OLX is a global company present in more than hundred countries. Our global size and reach combined with our local country level knowledge that in India filters down to a presence in almost 1000 cities gives us a huge advantage over our competitors.
How do you generate revenues, and what are your projections for future revenue growth?
The business model of OLX is based on advertising done through contextual and display, as is the case with most high traffic websites. Paid value-added listings, in which, for a small fee a user can get greater value and better position on the search results for his/her ad listing, is also part of OLX's business model.

However, at the moment we are not offering the paid value-added listing as we are focusing on growth and not monetization. Our current focus is on improving customer experience and trust. Also we want to promote the listings from Individual sellers, which is the core target audience for us.
What is OLX's role in buyer-seller interaction/transaction? Do you take any measure to ensure validity and safety of transactions?
OLX is an open market place and we do not mediate between the buyers and sellers. However, we do work hard to keep OLX a safe website for its users. We have a set of rules and regulations on our website which the users must adhere to while posting ads. We measure our customer experience through their feedback. Customers have shared amazing stories from selling a bike within 15 minutes to appreciating our efforts. Everyday we get tons of fan mail that reinforces the good experience our users are having on the platform
What are future plans of OLX? What new to expect in the near future?
OLX has seen tremendous growth in the last year and expects to increase manifold in the next year. We will continue to focus on diverse and new demographics in the coming year. With the increase in penetration of mobile internet, a large part of our focus will be on the mobile, which is a challenging and difficult space to survive in.
Amarjit Singh Batra, CEO, OLX India