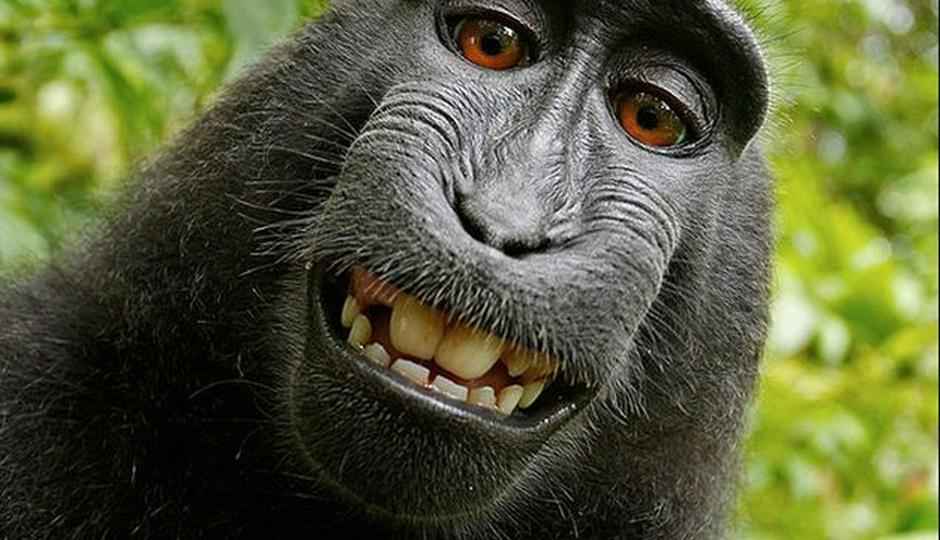 The US copyright regulators have confirmed Wikipedia's conclusion that a picture taken by a monkey or any other animal cant be copyrighted by the photographer who owns the camera.
British wildlife photographer David J. Slater and Wikimedia are in a legal battle, over a selfie taken by a monkey in Indonesia in 2011. The monkey snatched Slater's camera and snapped a few pictures of herself. The images went viral and Slater requested that Wikimedia remove the photo from Wikimedia Commons.
Wikimedia had argued against Slater's claims earlier this month, "Under US laws, the copyright cannot be owned by a non-human. It doesn't belong to the monkey, but it doesn't belong to the photographer either."
Slater argues that Wikimedia's defense is based on a technicality, and that there is "a lot more to copyright than who pushes the trigger on the camera. I own the photo but because the monkey pressed the trigger and took the photo, they're claiming that the monkey owns the copyright," he said.
The US copyright association has negated the photographers claims and said in its draft report, "The Office will not register works produced by nature, animals, or plants. Likewise, the Office cannot register a work purportedly created by divine or supernatural beings, although the Office may register a work where the application or the deposit copy state that the work was inspired by a divine spirit."
Under UK federal law, however, Slater could claim the intellectual property rights to the picture—even if he didn't press the shutter—if the image is part of his "intellectual creation." However, The Telegraph said "such a case has never been tried in court."
Wikipedia is battling against Europe's Right to be forgotten ruling and has published its first ever transparency report. The organization has revealed the number of requests it has received for content or user data removal in its report.
Source: Arstechnica
Other Popular Deals
Samsung A7 2016 Edition Golden

Rs. 18990 *

Buy Now

Mi Redmi Y2 (Gold, 3GB RAM,...

Rs. 8999

Buy Now

Nokia 1 (Dark Blue, 1GB RAM,...

Rs. 4000

Buy Now
*Includes Cashback
​