Twitter on Wednesday updated its expanded tweet feature, which now shows more interactive content including previews, images, videos, audio clips and more.
Users can now expand a tweet feature into a new article from the growing groups of partner sites of Twitter. They will see a headline, introduction and even Twitter accounts of the publisher or author.
"It's easier than ever to discover breaking news and bylines. When you expand a Tweet linking to a news article by The New York Times, The San Francisco Chronicle or Der Spiegel Online, you can see a preview with the headline, the introduction and sometimes the Twitter accounts of the publisher and writer," says Twitter in a blog post.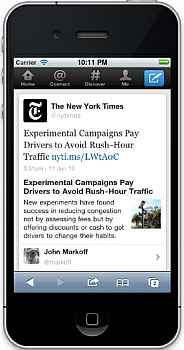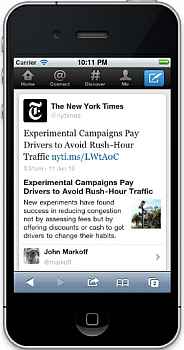 If you are a WWE fan, then the expanded tweet feature is certainly a treat for you. The expanded tweet will show images directly from inside the WWE ring, or images from sources such as BuzzFeed and TMZ. Soundcloud, which is also Twitter's partner, will show its audio clips from Soundcloud will now appear in expanded tweets.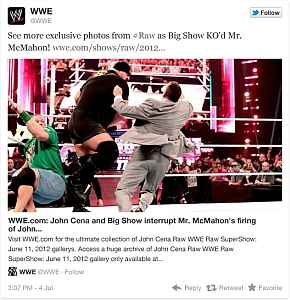 The update, which is gradually rolling out to users across the world, will be available for Twitter for iPhone and Twitter for Android very soon.
Twitter of late has announced several changes and updates. The micro-blogging site recently unveiled tailored trends, hashtag pages and a brand new logo.
What do you think of Twitter's updated expanded tweet feature? Let us know in the comments section below:
Also read,