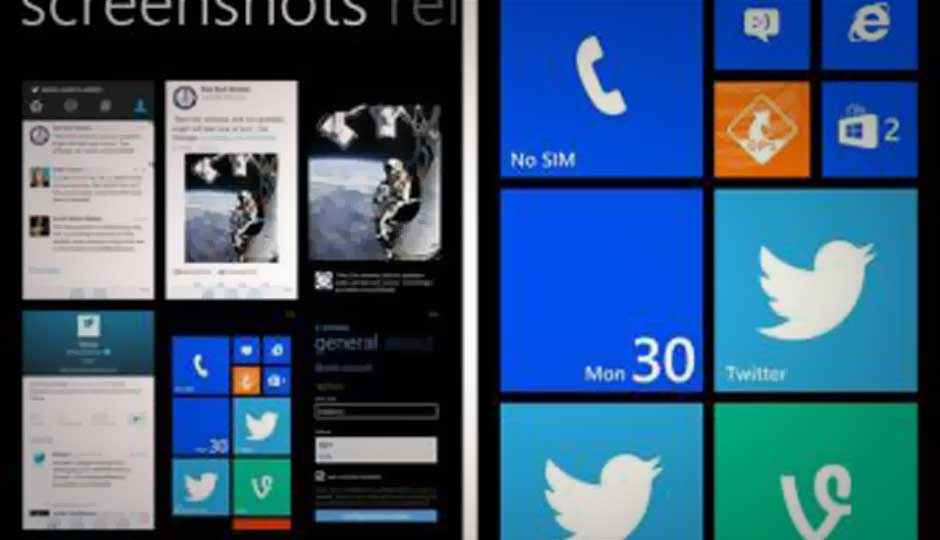 While announcing the Lumia 1020 smartphone, Nokia had confirmed Vine will be among the new apps arriving on the Windows Phone platform. However, the company then did not give a timeframe for the availability of the app. Now, it appears Twitter inadvertently teased the app's availability in a blog post that meant to announce the availability of Twitter 3.0 for Windows Phone.
The blog post featured an image that showed the video-sharing service on a Windows Phone device. Twitter has removed the image from the post, though it's still visible in the cached page. According to The Next Web, the screenshot is live in a number of country-specific Windows Phone app stores.
Twitter's slip-up indicates Vine will be landing on Windows Phone pretty soon. Vine has been quite popular on iOS and Android devices. Microsoft has been working to increase the number of apps on its new mobile OS in order to compete with iOS and Android. Arrival of Vine along with other popular apps such as Path and Flipboard could provide a huge push to Windows Phone platform.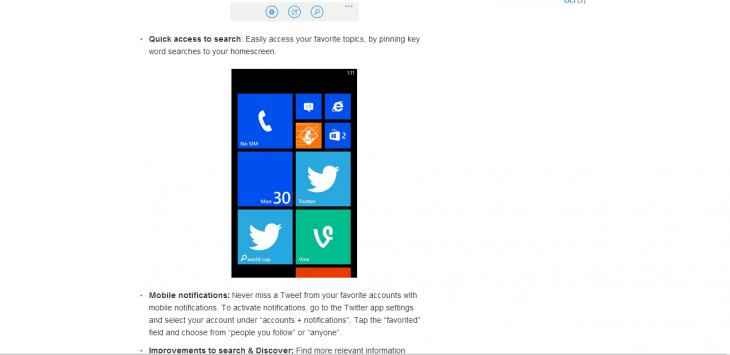 Screenshot of the cached page of Twitter blog post
Twitter updates its Windows Phone app
Besides inadvertently teasing Vine, Twitter also announced a new features for its app for Windows Phone. V3.0 brings ability to make the Twitter photos and Tweets backdrop of Window's Phone lock screen. To access tweets on lock screen, users need to add a favourite Twitter account to the "configure lock screen" field in the Twitter app settings and see the latest Tweet at the top of the screen.
Twiter has also simplified search functionality, allowing users to easily access favourite topics by pinning keyword searches to homescreen. Users can activate notifications for tweet from favourite accounts. To activate notifications, go to the Twitter app settings and select your account under "accounts notifications". Tap the "favorited" field and choose from "people you follow" or "anyone".
The update also includes improvements to Discover, which now shows photos, videos, and accounts, along with Tweets. It also shows recommended accounts to follow, trending topics, and activity happening on network.
Twitter has added support for 54 languages, which users can select from the app settings and get Tweets translated in their timeline. This featured is powered by Bing.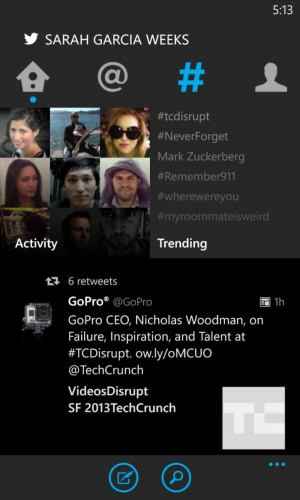 Twitter for Windows Phone v3.0 is available for update on the Windows Phone store
Source: The Next Web, Twitter