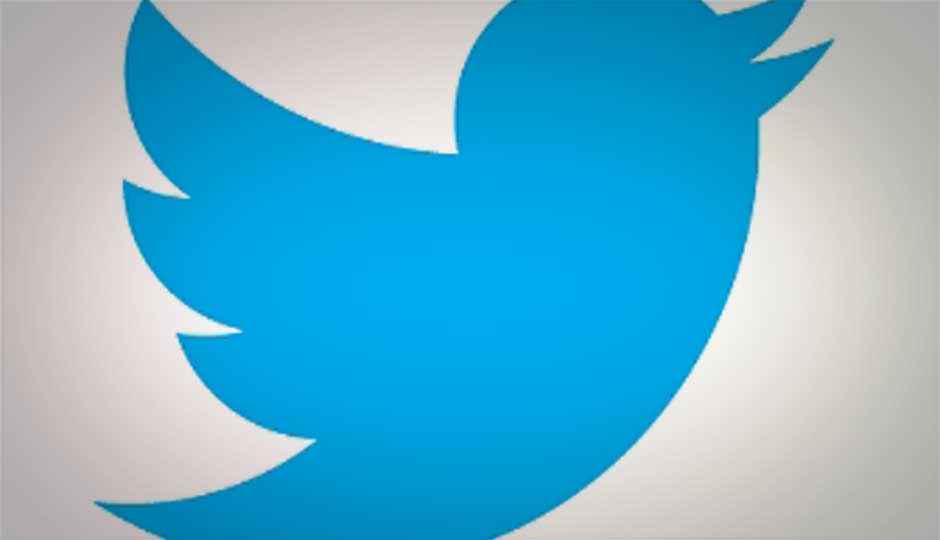 Twitter on Tuesday announced it will soon release a minor design tweak that will hide @username replies on verified accounts - a move that will enable users to see original tweets than the conversations.
Right now users can see all tweets the user has created, due to which relevant updates get lost in a sea of replies on the account's profile page. The new design will ensure that all tweets that start with @username are hidden in verified accounts. Users, however, can still see all of the replies by choosing "All" above the timeline on the profile page.
According to Twitter's Michael Sippey, the 'simplified tweet timeline' will become default soon after it rolls out the update to users across the globe. "This simplified profile, which we're rolling out to verified accounts over the coming weeks, makes it easier to understand what kind of content the user shares on Twitter, and what Tweets you'll see if you follow them," Sippey said in a blog post.
Twitter, which has more than 140 million active users, has released a number of updates of late. The micro-blogging website recently released a brand new logo and new features such as expanded tweets and tailor trends.
The latest update is aimed at showing original comments without having to browse through tweeter's replies to other tweets, which is indeed an irksome task. With the new feature, users will not be bombard with the @username tags, if they choose the "No Replies" option.
Take a look at the sample screenshot below:
click to enlarge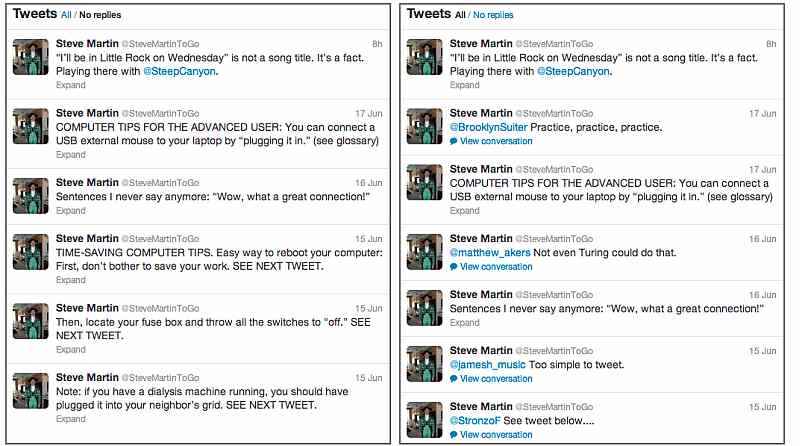 Also read,