Twitter has announced an in-depth list of Trending topics in India this year mapping conversations of over 20 million Twitter users in India. Twitter released the data in topics categorised neatly in Events, News, Politics, Cricket, Bollywood and TV.
Sachin Tendulkar tweet (#ThankYouSachin), thanking his fans, topped the list this year with over 17000 RT's.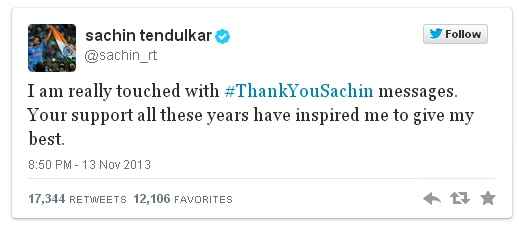 In Bollywood Shah Rukh Khan got the most tweets at #WeLoveSRK with his hit Chennai Express this year. In "News" and "Politics" sections #AfzalGuru and BJP's Prime Minister candidate #Modi were the most discussed people on the social networking site.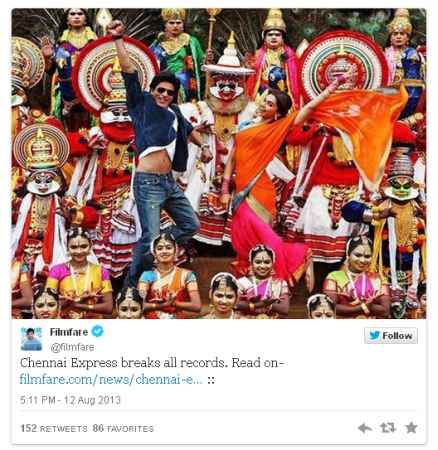 Indian Army joined Twitter this year and showed the Uttarakhand flood relief work in progress. This year celebrities like Sourav Ganguly, Saina Nehwal, Anil Kapoor and more joined Twitter.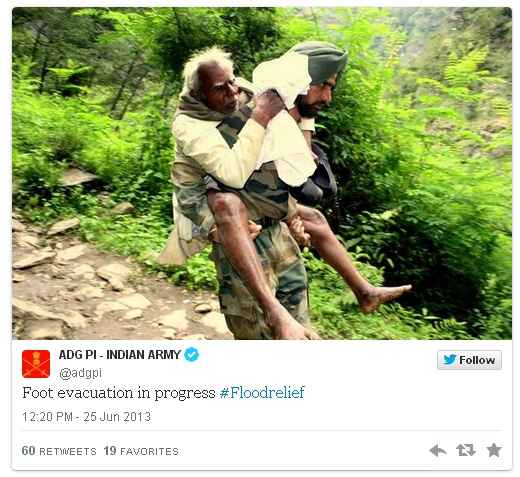 The social networking site saw Indian users discussing breaking news, ranging from international topics like unrest in Syria and Egypt, and Cyclone Phailin. Twitter also saw tweets in real time for popular TV programmers Bigg Boss and Koffee With Karan.
Facebook has also revealed its most discussed topics in India this year and BJP's prime minister candidate Narender Modi topped the list on FB. After Modi, Sachin Tendulkar followed by iPhone 5s and Raghuram Rajan were the most mentioned people on the social networking site. The report also revealed that the Taj Mahal in Agra and India Gate in New Delhi were the most discussed places to visit in India.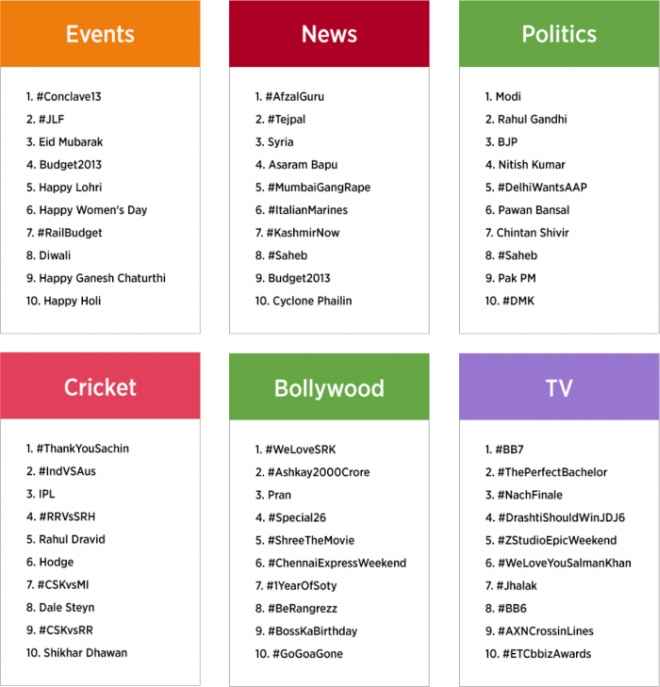 Source: Twitter