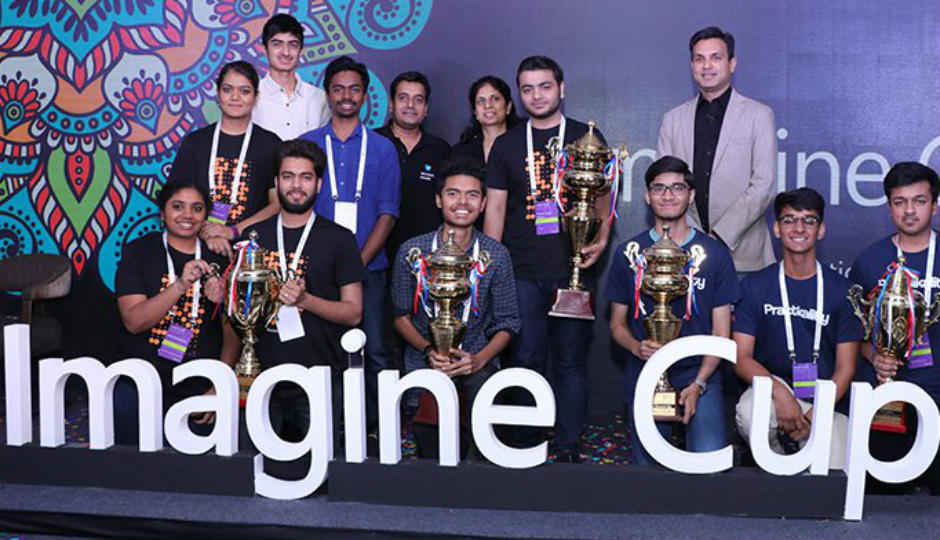 Microsoft has selected three teams from the Indian leg of its Microsoft Imagine Cup 2018, who will get to showcase their ideas at the Imagine Cup finals in Seattle. The three groups are; Team RealVol from IIT Delhi, team DrugSafe from R.V. College of Engineering, Bengaluru and team Practikality from Amity International School, Delhi. The three teams will have an opportunity to demonstrate their ideas at the Imagine Cup finals, which will be held between July 23 to July 25 at the company's headquarters in Redmond, Washington. Winners will be awarded $100,000 or three special awards, worth $15,000 each, for their ideas, along with a mentorship session with Microsoft's CEO, Satya Nadella. The live stream of the event will be broadcast at 9:30 PM IST on July 25 and you can watch it here.
Microsoft hosts its Imagine Cup every year and it says that over 10,000 Indian students took part in it. So, let's take a closer look at the project of these three teams and what made them stand apart from the competition. Team RealVol from IIIT Delhi has built a solution to convert a CT scan or MRI scan into a 3D model. Doctors can view these models in Virtual Reality (VR) for diagnosing their patients better and faster. The app is made by Palash Rajan Bansal who says, ""Virtual Reality (VR) had captured my imagination since my teenage years and I've been coding games and VR experiences ever since," The winning app is said to generate 3D VR visualizations from medical images by splicing 2D images into 3D objects in real time.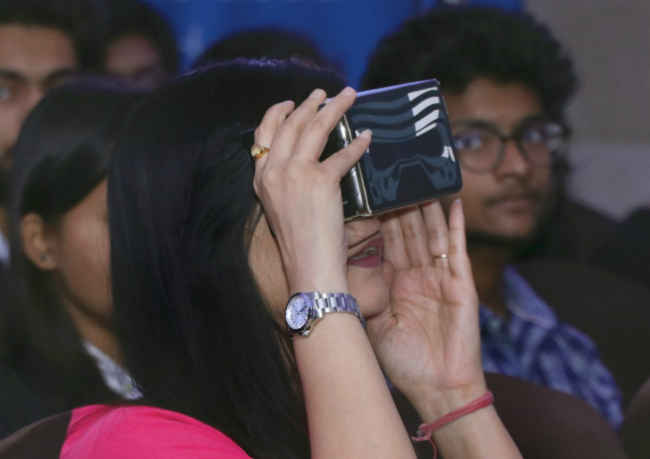 A Jury member experiencing the RealVol app
DrugSafe is a brainchild of three students from R.V. College of Engineering, Bengaluru. The app makes use of AI to detect fake drugs and using multi-layered checks in the DrugSafe app, a consumer can verify the validity of a medicine. The app uses Optical Character Recognition (OCR) to identify minute details in the design and packaging of medicines. It then compares the scanned details to the original manufacturer's patented and trademarked attributes. "According to World Health Organization (WHO) estimates, nearly 40 percent of all medicines sold in India are counterfeit. Learning that nearly half of all medicines sold in India were fake was really shocking and disturbing for us," says Pratik Mohapatra and Srihari HS, two of the team members.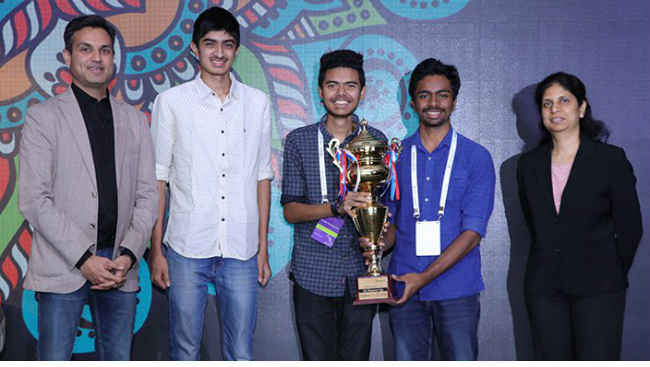 The first runner-up, Team DrugSafe with President of Microsoft India, Anant Maheshwari, and Aparna Gupta, General Manager (India), Commercial Software Engineering, Microsoft
Team Practikality is the third group to be nominated for the Microsoft Imagine Cup 2018 finals. The group has come up with an AI-assisted communication app for the differently abled. The app makes use of Voice (text to speech), Easi (speech to text or sign language) and Vision (face detection) features for accomplishing this and was thought-up by the three high school students, Padam Chopra, Aryaman Agrawal, and Keshav Maheshwari. "Eventually, we plan to take our solution to market and help as many people as possible," says Agrawal. "The Imagine Cup platform has been a really helpful first step towards that goal. The entire process has been a great learning experience and we recommend it to anyone who is looking for a global platform to launch their ideas," adds Maheshwari. The motivation for such an app came to them when Chopra's grandfather was diagnosed with a speech disability.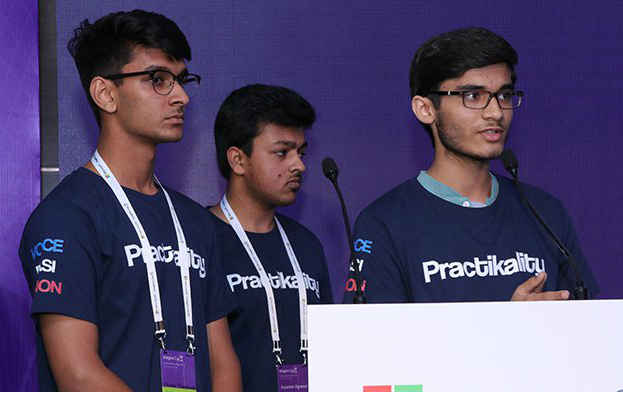 Second runner-up, Team Practikality pitching their solution to the judges
"It's amazing to see the culmination of innovative ideas and extreme hard work by these students from across the country," says Anant Maheshwari, President of Microsoft India. "They're trying to solve problems of today with cutting-edge technology. More than anything else, this gives us hope and a lot of excitement for what is to come. These young minds are really breaking barriers and I'm excited that Microsoft is supporting that process."
The three teams will present their ideas in front of to the jury in Seattle, which comprises of Peggy Johnson, Executive Vice President of Business Development at Microsoft; Anil Dash, CEO of Glitch; and Erica Brescia, Co-founder and COO of Bitnami.
Other Popular Deals
Samsung A7 2016 Edition Golden

Rs. 18990 *

Buy Now

Nokia 1 (Dark Blue, 1GB RAM,...

Rs. 4000

Buy Now

Redmi 6 Pro (Black, 3GB RAM,...

Rs. 9099

Buy Now
*Includes Cashback
​