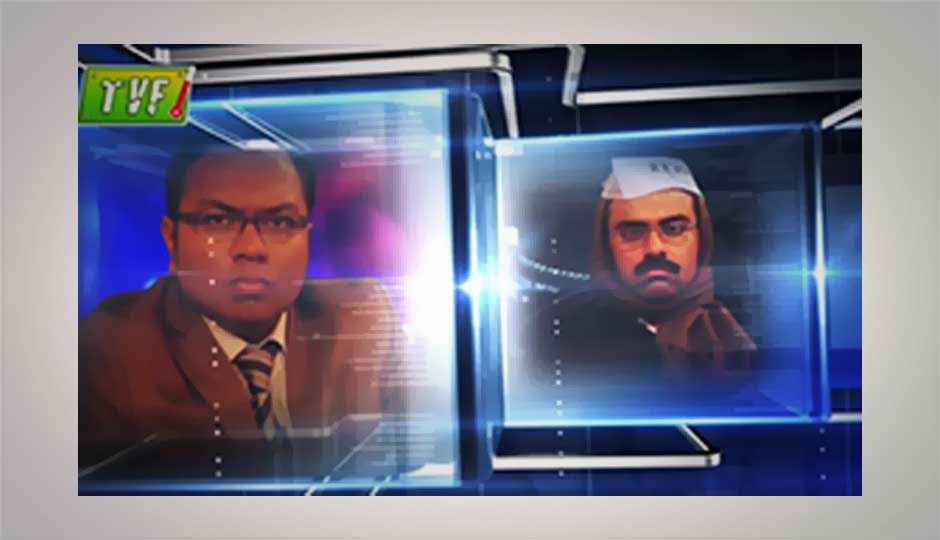 The term 'viral' no longer scares us. Thanks to Social Networking websites, to attain 'viral' status seems to be something everybody on the Internet craves for today. Of course, when we use the term 'viral', we're referring to the means "(of an image, video, piece of information, etc.) circulated rapidly and widely from one Internet user to another."
While such videos/stories/content are already popular in the West, the viral scene in India has also hit the mainstream in the last couple of years. One quite recent example is Alok Nath sanskari jokes, which flooded social networks and the entire web. Thanks to them, a veteran Bollywood actor, prolific in the '90s, who was barely seen in movies in the last 5-6 years, has become a popular subject on the Internet. And later after Alok Nath, Arvind Kejriwal and Neil Nitin Mukesh jokes and memes went 'viral' on the web.
Independent YouTube networks such as All India Bakch*d and The Viral Fever have excelled in creating some viral content as well. And many new networks are gradually joining the bandwagon.
Undoubtedly, viral content has made the social networking experience more fun and has evidently established a connect with the young generation.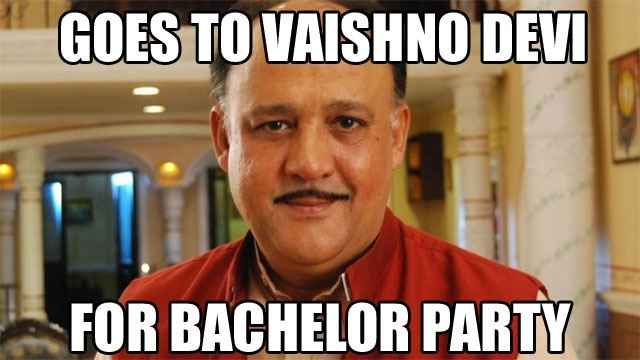 Alok Nath gets trolled on the social media
However, while enjoying all these memes, jokes and videos, have you ever wondered: What makes content go viral on the web?
If you have observed the trend, it's quite difficult to figure out an established formula for viral content. However, there are a few basic elements that propel content on the web.
Attention grabber: There are millions of tweets, videos and posts being shared across all social networking websites. However, only few capture your attention but what makes them do so? Well, all viral content is mostly driven by emotion. It could either be a dramatic headline, cryptic message, weird image, something celebrity-related, or something you think you had never seen before.
Curiosity plays a key role. For example, a lot of people got to know about the Alok Nath jokes after seeing his name trending on Twitter.
Contemporary events and sarcasm: Digs on contemporary events such as the Aam Aadmi Party's protests, the Tarun Tejpal scandal, Rahul Gandhi's interview with Arnab Goswami and so on have become quite popular on the web. One of the great examples of such viral content is Mumbaiboss' The Vigil Idiot, which pokes fun at Bollywood movies.
Sharable: While you may scroll through a lot of stuff on social networks, there is very little content that prompts you to share it. And the only reason you would share content is if it aligns with your thought process and is relevant to your friends. It's not necessarily funny, it could be a serious message, an 'awww' image, quotations or anything you find share-worthy.
Why the Internet needs viral content
Well, we were on social networking websites and using the Internet before 'viral' came into existence. Yes, it was also fun then. But, don't you think it has become more fun now? After having searched for and connected with our old friends (considered to be the main purpose for social networking websites in those ancient years), we felt the need to do more, to express ourselves to our networks, using content that we felt represented.
That said, we have groups such as The Viral Fever and All India Bak***d that are flourishing by churning out some really great content. With massive exposure on the web, new talent and creative minds are finally getting a platform to showcase their skills. When was the last time you saw gutsy but relevant content on the TV? This is a big reason the youth is disconnecting from those mainstream news channels and papers.
The Viral Fever cashes in on popularity of Arnab Goswami and Arvind Kejriwal
All India takes a dig at political scenario of the country
Monetisation?
After the success of indie networks, a lot of brands are now looking to create 'viral' content and tap into the younger demographic. And quite a few have succeed. Here's an example of Dove's Real Beauty Sketches – which drove many to tears and managed to strike a chord with men and women.
A lot of brands are now spending a bomb on social media marketing, creating Facebook Pages, Twitter handles, YouTube channels, fan interactions, rewards for best comments and sharing. Facebook has well exploited this with its 'pay to promote' features and controlling algorithms.
Organic vs. Paid
Will viral content created by brands cannibalize indie content creators? A lot depends on social networking websites and how they manage the algorithms that determine how content is delivered to end users. Facebook and YouTube of late have been focussing on monetising their services, something that had been untainted by commercialisation for quite sometime. If the these networks continue to encourage organic popular content, there are high chances the indie creators may survive.
That said, over-reliance on social networking websites has to be addressed, considering the fact these networks are itself losing their edge to instant messengers and other smaller, more personal means of digital communication.
Concluding,
With social media and Internet continuing to flourish, future of 'viral' content on the web seems to be bright. Consistent focus on youth will help it further grow and make viral mainstream.
What's your take on the viral content on the web? Let us know your views in the comments section below: