Working online has become an integral part for most of us these days and why wouldn't it be? For one thing you don't need to work in fear of losing your hard work in case of a power cut. Not only that, you also don't need to have an office suite installed on all the different computers you may use for working. When working in the cloud, the best part is that your work is safe and synced between all your devices. As we speak there is a rise in the number of people working online, and this number is slated to increase more now that there are so many free services that allow a user or an organisation as a whole to work online. Some of the popular ones are Google Drive, Docs.com, ThinkFree and Zoho. Let's look at Zoho in detail.
What is Zoho?
For starters, Zoho is a comprehensive online productivity suite made for business, productivity and collaboration applications. It is one such central service that offers its users about 28 online applications for various uses including mail, project management, office suite, web conferencing and also CRM. Headed by Sridhar Vendu and formerly known as AdventNet, Zoho was founded in Chennai, Tamil Nadu in the year 1996 and the company launched its Zoho Office Suite in 2005. The Zoho office suite initially included a web based word processor but later added other applications to its portfolio.
Components and services offered by Zoho
Zoho has its applications or services divided in three categories: Collaboration Applications, Business Applications and Productivity Applications. Let's look at all these categories and the applications included in each of them briefly starting with basic collaboration applications.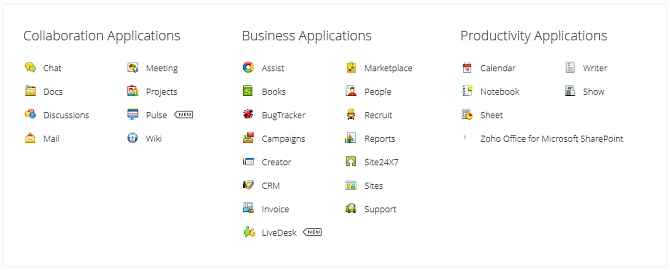 1) Zoho Chat: This chat application supports traditional private instant messaging and it also integrates most chat clients too. Zoho Chat can also be embedded into blogs or web pages.
2) Zoho Meeting: Zoho Meeting is a web conferencing application. This application allows users to see and control the desktop or the screen of the presenter. Zoho Meeting viewer can be embedded in a separate web page too.
3) Zoho Docs: When it comes to Google Docs replacements or alternatives, Zoho Docs is a prime candidate. Zoho Docs has document management services for managing, storing and sharing documents and files. It also allows the user to upload music files, images and videos in different formats and share them with others. All your files are arranged in an organised manner and you have an option to chat or create groups within your Zoho Docs Index page itself.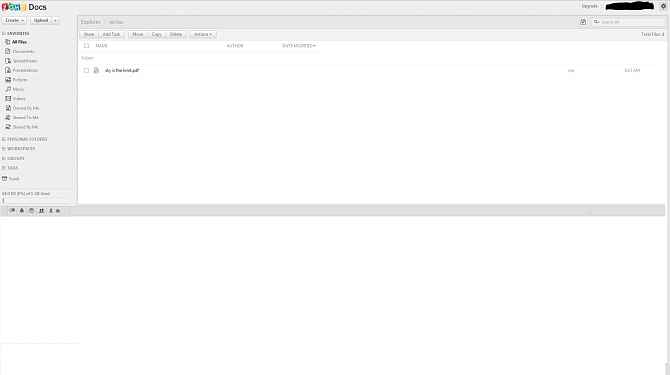 4) Zoho Projects: This is one of the bigger features of Zoho. Zoho Projects facilitates creation of tasks, settlement of deadlines, tracking of milestones, assignment of ownership and calendar features. It supports working with reports and Gantt charts too. But in order to use more functions of Zoho Projects, a paid version has to be bought, though the free version has most of the basic functionalities. Apart from creation of tasks, Zoho Projects has some other features as well, such as Task Management, Bug Tracking, Time Tracking, Project Calendar, Project Chat and Document Management. For advanced users, Zoho Projects also supports HTTP APIs so that you can build customised online project tools to push or pull your project data or you can also use the Zoho Projects mobile app to do the same.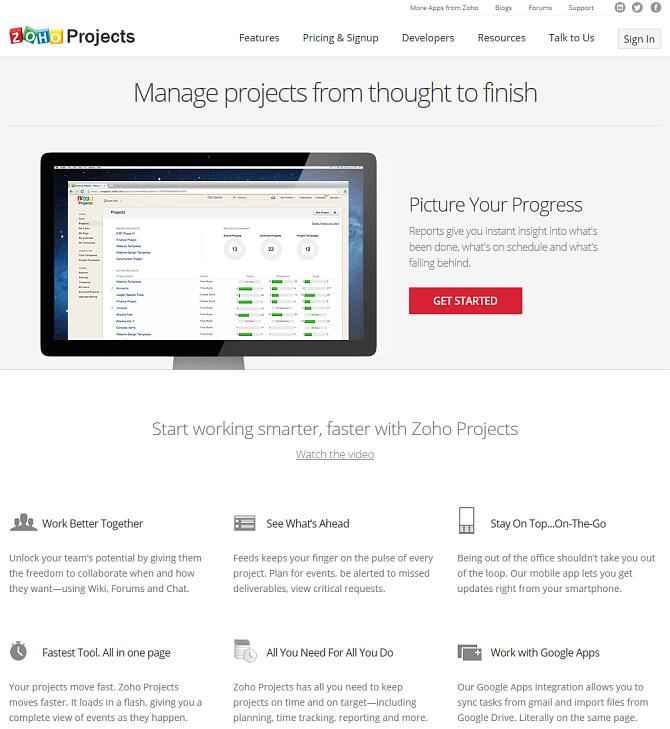 5) Zoho Mail: As the name suggests, Zoho Mail is a web-based service that not only provides email features but also provides calendar, document management, task management, and contact management options. Zoho Mail integrates the Writer, Sheet, and Show components all in itself.
6) Zoho Discussions and Wiki: Zoho Discussions is a place where a user can create external and internal communities, add topics for discussions and exchange ideas or solve specific issues. Zoho Discussions acts as a support forum but with the addition of support for representatives as well as customers. Zoho Wiki on the other hand is service by Zoho which enables creation of online portals for knowledge sharing and group collaboration. Zoho Wiki creates a searchable, centralized repository for organisational access.
Now, let's look at some of the Productivity Applications of Zoho one-by-one:
1) Zoho Writer: Zoho Writer is a word processor that supports collaboration between various multiple users. Not only does it support regular file formats such as OpenDocument text (.odt), Microsoft Word (.doc), Office Open XML(.docx), OpenOffice.org XML text (.sxw), HTML, JPEG and PNG but it also supports embedded media from sites like Youtube, Vimeo and Flickr. When opening Zoho Writer, a registered user is directed towards Zoho Docs as it serves the same purpose and has added features as mentioned above.
2) Zoho Calendar: This is an efficient online calendar which you can use to manage your appointments and your time effectively. Zoho Calendar is not much different from Google Calendar and it also supports Smart Add feature for adding events.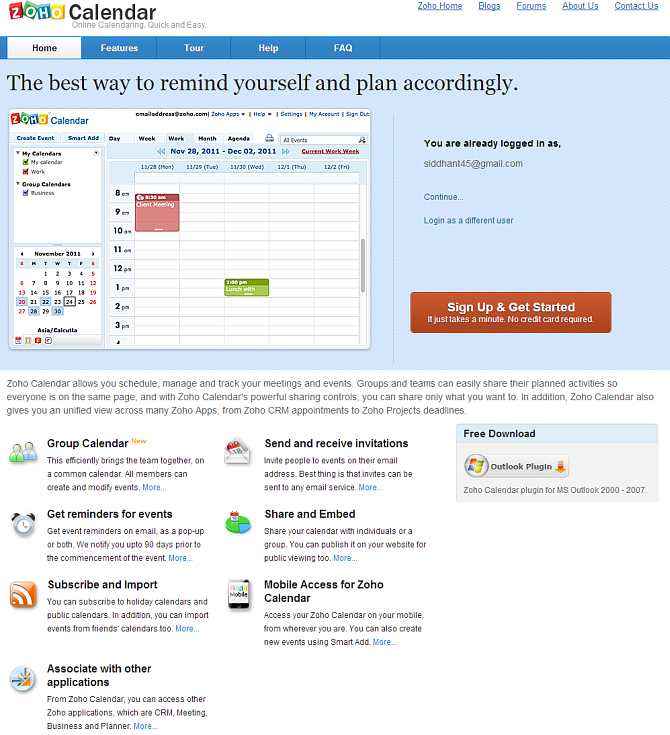 3) Zoho Notebook, Zoho Show and Zoho Sheet: Zoho Notebook is very similar to Microsoft's OneNote or the now defunct Google Notebook. Zoho Notebook not only supports text but can also include images, audio and video. Users can also share their notebook as a whole or share individual pages. Zoho Show is an online program which allows users to create or import presentations and share them with colleagues or present them remotely to clients. Zoho Sheet on the other hand is a Microsoft Excel-like spreadsheet application and is a part of the Zoho Office suite.
Another category of components or services that Zoho offers is Business Applications which contain services such as Assist, that offers On-Demand remote support, Marketplacewhich contains business applications for small businesses, Bookswhich is an online accounting software for businesses. There are many other services such as BugTracker, Recruit, Campaigns, Reports, Creator, site 24x7, etc. But among the more important ones is Zoho People which is an online, centralised HRIS (Human Resource Information System) that supports intelligent automation and centralised management techniques.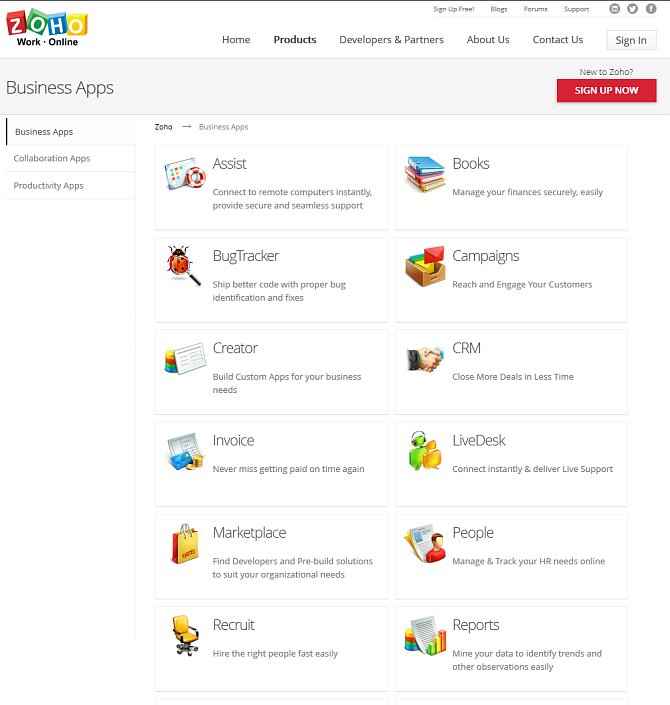 More than an office suite?
Is Zoho a cost cutting CRM alternative? Market analysts and business owners alike, have posted various reports online which state that instead of buying an extremely expensive Customer Relationship Management software or program for your business, services like Zoho are the way to go, considering the low costs involved and it can be a far cheaper alternative than building or ordering a custom CRM software. Financial website, "This is Money", for instance, illustrates how small business owners can be successful but still save money by using customer and content management systems like Sales Force, Zoho and Capsule CRM.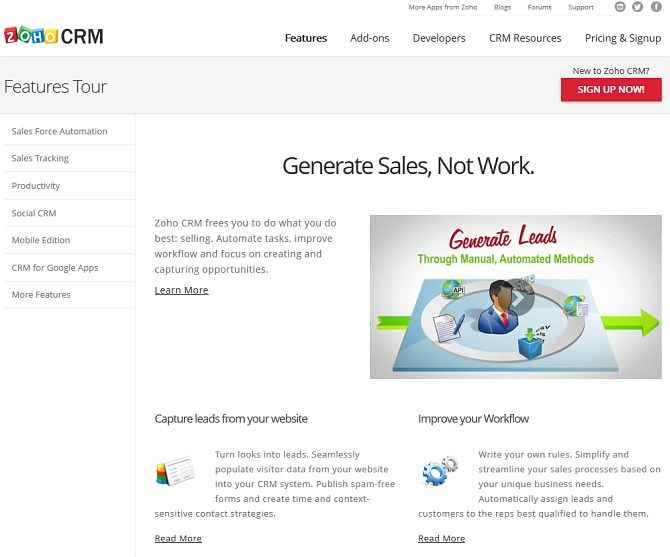 Zoho has also improved its CRM service by adding features like BCC Dropbox, LiveDesk Integration, Custom Related Lists, and MailMagnet for mobile recently.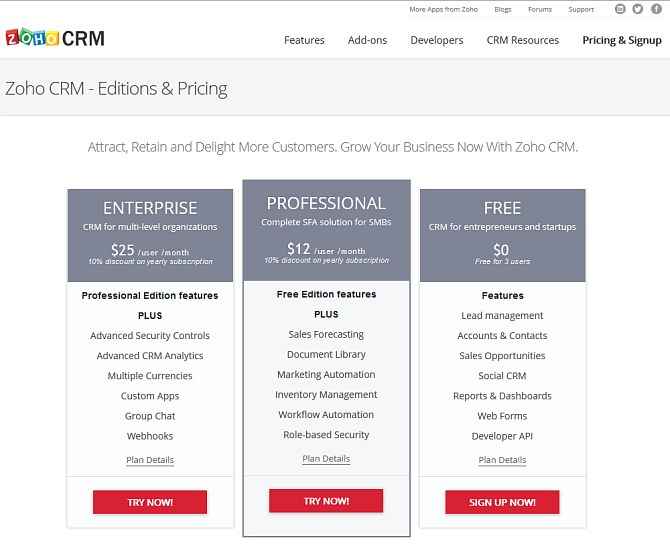 Mobile Support
Apart from having its browser based online applications, Zoho also has most of its components available as mobile applications on smartphones. Apps like Zoho Docs, Zoho Invoice, Zoho CRM, Zoho Projects and Zoho Mail are some of the most widely used Zoho mobile applications which give users the freedom and functionality of Zoho apps on the go, while also providing almost all the functions of the desktop browser-based apps.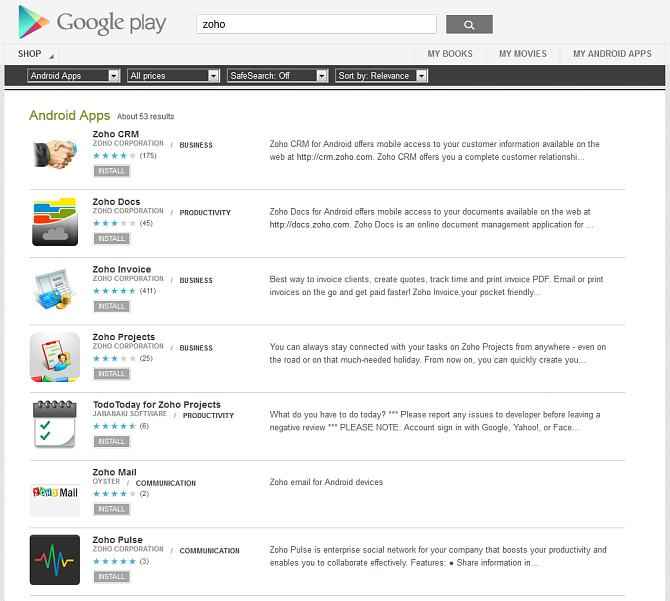 So what's new at Zoho?
The company recently launched a new service christened "Zoho Pulse". A private social network for businesses is perhaps the need of the hour and Zoho Pulse now aims to fill this gap.
Other new services for Zoho users include the business card scanner app for the iPhonewhich the company released some time back and is available for iPhone users on the app store for $4.99. If you're looking at giving the whole Zoho repertoire a try, you can check it out here.
Other Popular Deals
Samsung A7 2016 Edition Golden

Rs. 18990 *

Buy Now

Mi A2 (Black, 4GB RAM, 64GB...

Rs. 11999

Buy Now

Realme 1 (Diamond Black, 4GB...

Rs. 10490

Buy Now
*Includes Cashback
​